What does it mean?
You never have to worry about the photo cropping to the square. You can now use both portrait photos and landscape photos for your listing.
When should I use portrait and landscape mode?
When you try to take a photo using Carousell app, you get to take portrait and landscape photos by rotating your phone. Use landscape photo size when you want to showcase the photo of a wider listing, like your car or property or a desk. Use Portrait size to take a photo of your dress, iPhone and bags and taller items.
2. Take multiple photos to showcase your item
Carousell now supports up to 10 photos. Showcase your listing's different angles, details, defects if any, show item's box and if you have the original receipt, it will help too!
Take a picture of your product in its natural setting (e.g. if it's a shoe, show how it looks like on your feet with jeans on)
Show buyers how they can use your product (e.g. take a picture of your juicer with fruits in it so buyers immediately know how they can use it)
Showcase your item at different angles (e.g. snap the front and back of a t-shirt to show how it looks)
Showcase your item's details, used marks (e.g snap a photo of corners of your phone to showcase it's usage marks)
3. Keep it simple and in the centre.
Taking your photos against a simple background is the best way to make your item stand out! You can also use an interesting texture (e.g. wood, marble, concrete) as your backdrop
Use a contrasting background to make your item stand out
Don't distract buyers with unnecessary things in your photo, display what you sell in your cover photo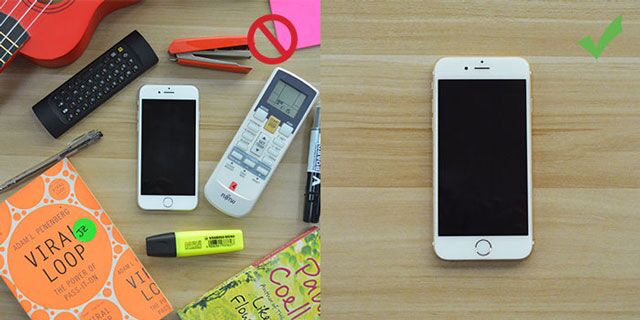 Unless your item is a pre-order, avoid using stock images. Buyers would usually want to see the actual condition of your item and request for more photos through chat. By using non-stock photos, you'll cut down your selling time by half and make your sale that much quicker!