Too many listings you want to Bump? Say goodbye to bumping your listings one by one, Bulk Bump gives you the option to Bump 5 or more listings at once!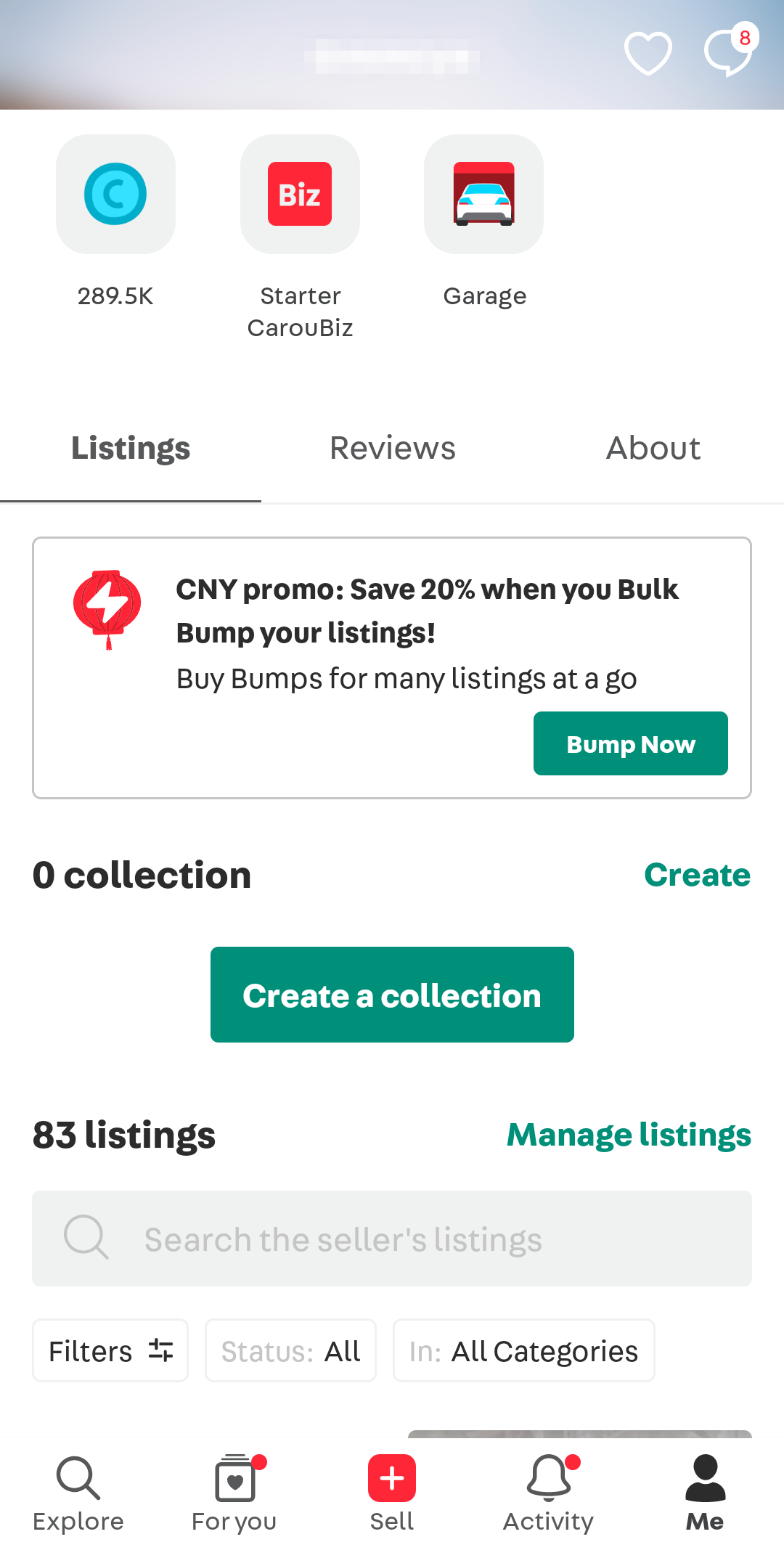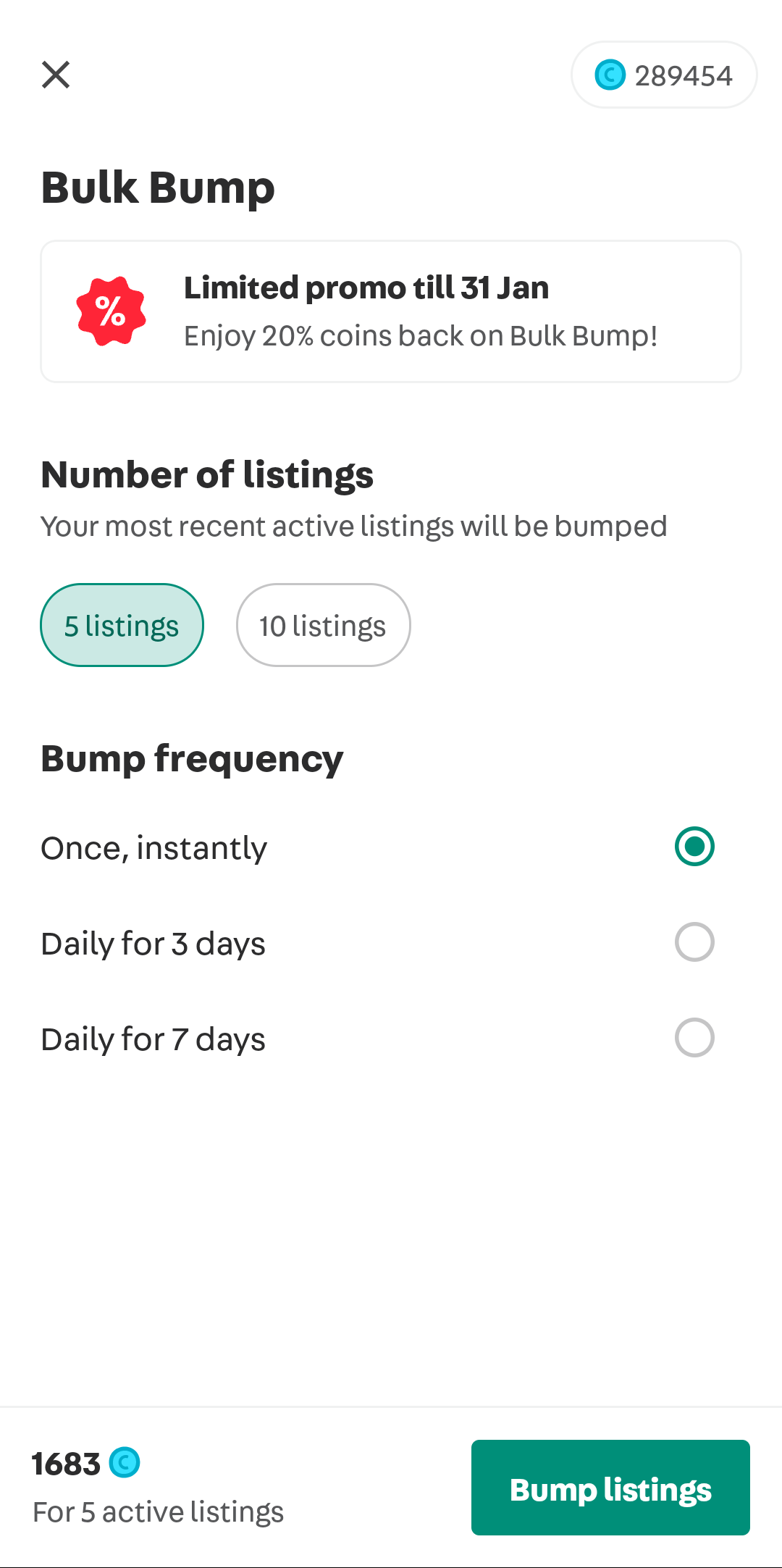 If you don't see the above option, it could be that you have less than 20 active listings. Bulk Bump purchase is only presented to users who have 20 or more active listings.
How many listings can I bump at one go?
You may bump 5, 10, 25 or 50 listings at a time. The number of listing options presented varies based on the number of active listings you have. If you have less than 50 active listings, you won't be able to see the "50 listings" option.
Can I choose which listings to bulk bump?
For the first version of this feature, you cannot choose which listings will be bumped. The top 5, 10, 25 or 50 active listings seen on your profile will be bumped.
We look forward to bringing improvements to this feature in the near future, which will include being able to select which listings you want to bump.