[Singapore] What is CarouBiz (Carousell For Business)?
Carousell for Business (CarouBiz for short) is a subscription to a suite of premium tools, designed to help grow businesses. These premium tools allow businesses to showcase their products like a virtual showroom, all within their Carousell profile! Try it out for 30 days, for free (for Starter and Growing CarouBiz).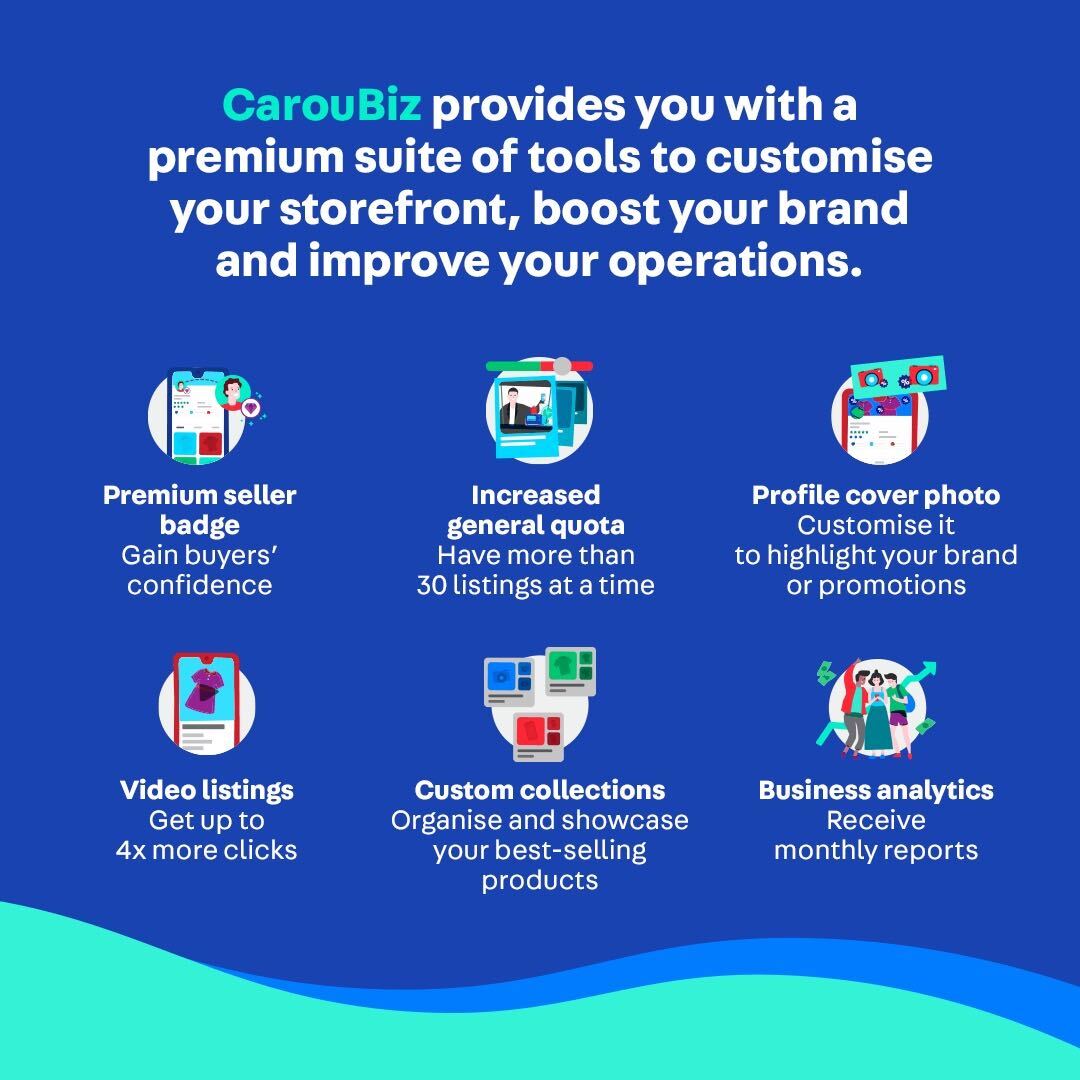 What are the available CarouBiz plans?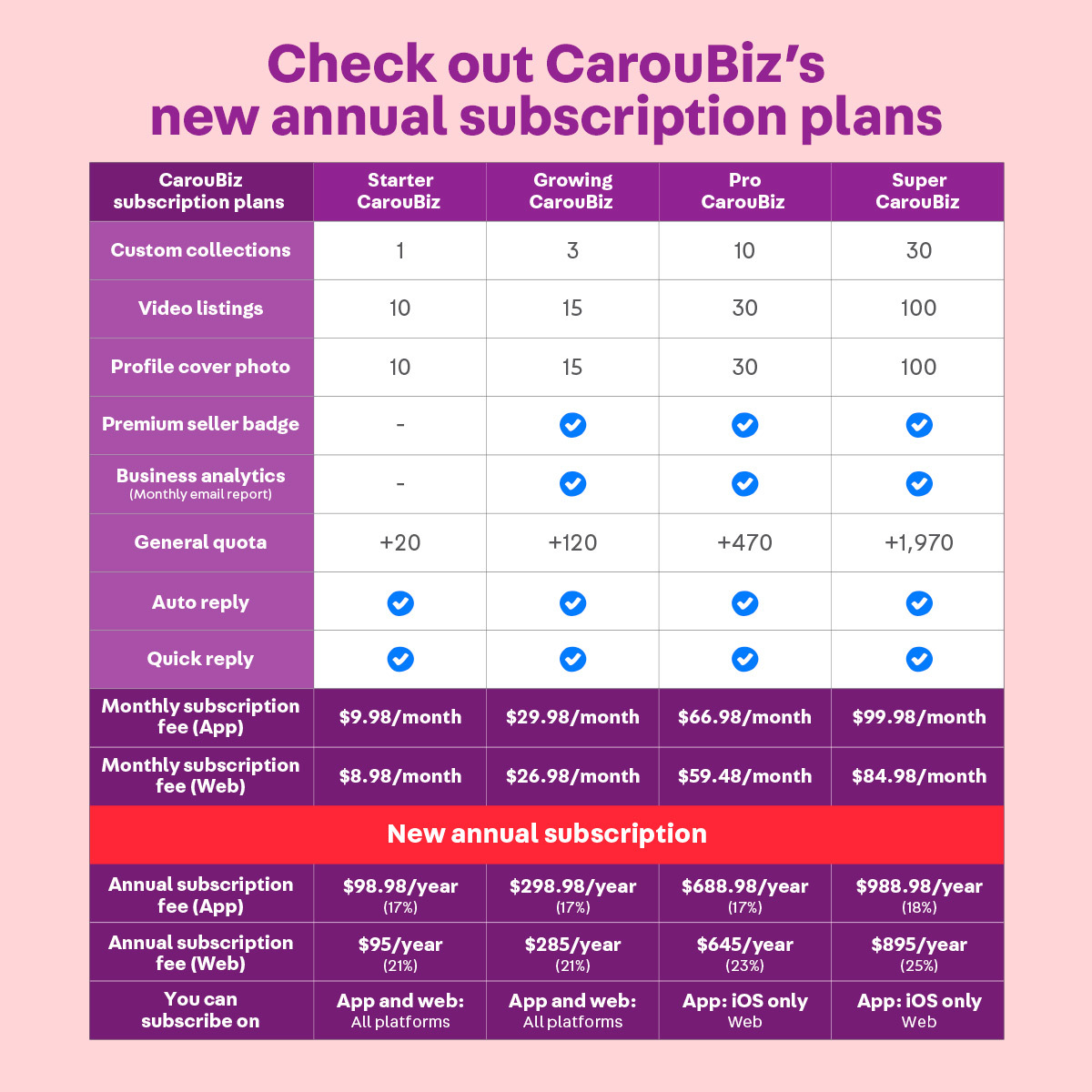 Note: Additional listing quotas in CarouBiz plans are not applicable for Autos, Property, Jobs and Services categories. These categories are not subject to general quota.
1 month = 30 days. 1 year = 365 days
Enjoy discounted and bigger CarouBiz plans on desktop web
Discounted CarouBiz plans are available on desktop web. If you're currently subscribed to CarouBiz on the app, simply cancel the subscription from your mobile device. You'll still enjoy the benefits till the end of your subscription period.
Once your subscription ends, you'll see the discounted CarouBiz plans available for purchase on desktop web. Once you have subscribed to the discounted CarouBiz plans on the web, the discounted price will apply automatically on each renewal.
Am I eligible for a 30-day CarouBiz free trial?
Please note that the 30-day CarouBiz free trial is only available for Starter and Growing CarouBiz.
| | |
| --- | --- |
| I'm new to CarouBiz | Yes! Try it out for 30 days. |
| I've tried CarouBiz on app before but I'm not subscribed to it now | Yes! This special offer is only available on Carousell desktop web. |
Do note that you'll be charged after the free trial ends. Learn more about CarouBiz subscriptions, billings and payments.
Free trial is not applicable for annual subscription
Note: Upgrading or downgrading your plan during a free trial will end your current free trial, and your paid subscription will start immediately.
How do I subscribe to CarouBiz?
If you're subscribing from the app, ensure that you're on the latest version of Carousell

Go to 'CarouBiz' on your profile

Select your preferred CarouBiz plan
How do I know if I'm on the 30-day CarouBiz free trial? When does it expire?
Under the 'Subscriptions' tab within the App Store (iOS) or Google Play Store (Android), it'll indicate whether you are on the free trial, and when it ends.
On desktop web, select the CarouBiz menu on your profile page to find your CarouBiz details.
Learn about managing your CarouBiz subscriptions, billings and payments.
If you have more questions about the CarouBiz plans, feel free to contact our team.