What are Carousell Coins?
Carousell Coins allow you to buy Carousell features like Bumps, Listing Fees and Spotlight. 
Note: Carousell Coins is only available in Singapore, Philippines, Malaysia and Hong Kong marketplace.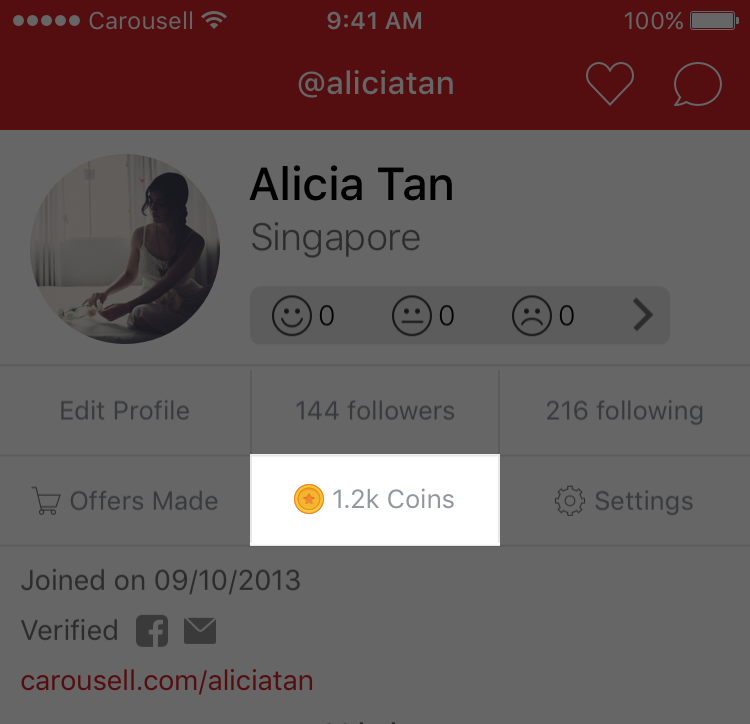 Yes.
Carousell Coins that are purchased will expire 12 months after they are added to your balance.
During special promotions or campaigns, Carousell Coins may be allocated to your account at no costs to you. Such free Carousell Coins will generally expire 30 days after they are added, unless otherwise stated in the relevant terms and conditions.
In other words, each bucket of Carousell Coins added to your balance will have its own expiry date. To ensure that you get the most out of your Carousell Coins, the Carousell Coins with the earliest expiry will always be spent first.
No. Carousell Coins are non-refundable, and can't be converted back into money once purchased.
Can I transfer Carousell Coins to another Carousell Account/User?
No. Carousell Coins are non-transferable.
Are there any Terms of Service for the purchase of Carousell Coins?
Yes. You can read our full Terms of Service here.