Adding photos to your reviews
Reviews are important trust signals for buyers before they make a purchase. We're introducing photos in reviews—buyers can now add photos to reviews and help other Carousellers with their purchase!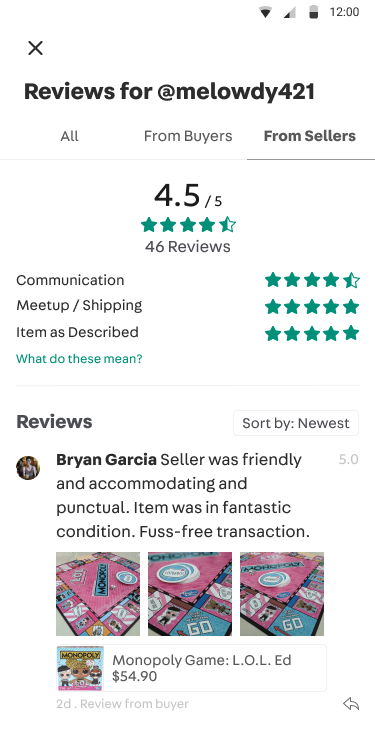 Adding photos to your review is completely optional, but we highly encourage you to share photos that can help other buyers in their decision making when purchasing from the same seller.
How many photos can I add to my review?
Buyers may add up to 3 photos to their review.
Can I edit my review, add or remove photos after submitting my review?
You may edit your review before it's published. At the moment, photos in reviews cannot be edited, added or removed after submitting your review (we're working on it!). Your review will not be published until the other party leaves theirs, or until 14 days have passed. Once published, reviews cannot be edited or deleted. The ratings and reviews policy applies the same for photos in reviews.
What is the 'Show others the listing you're reviewing' checkbox for?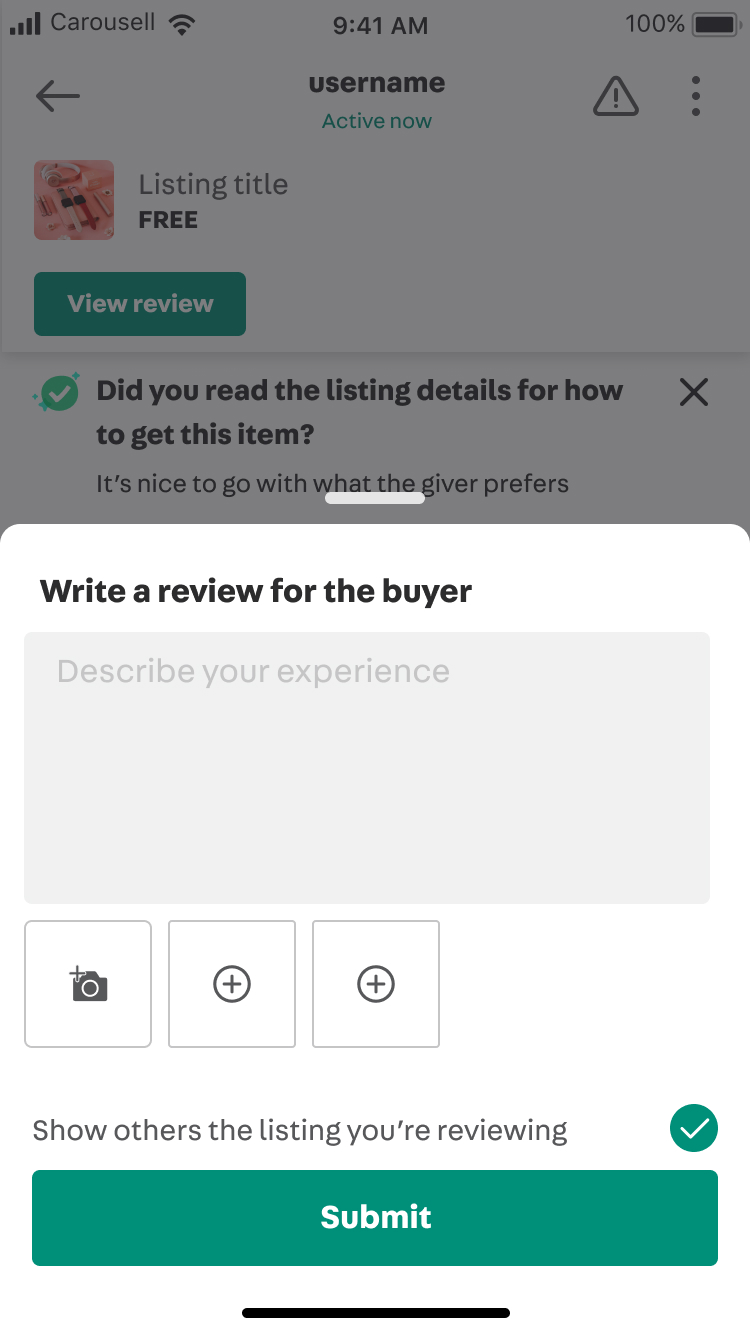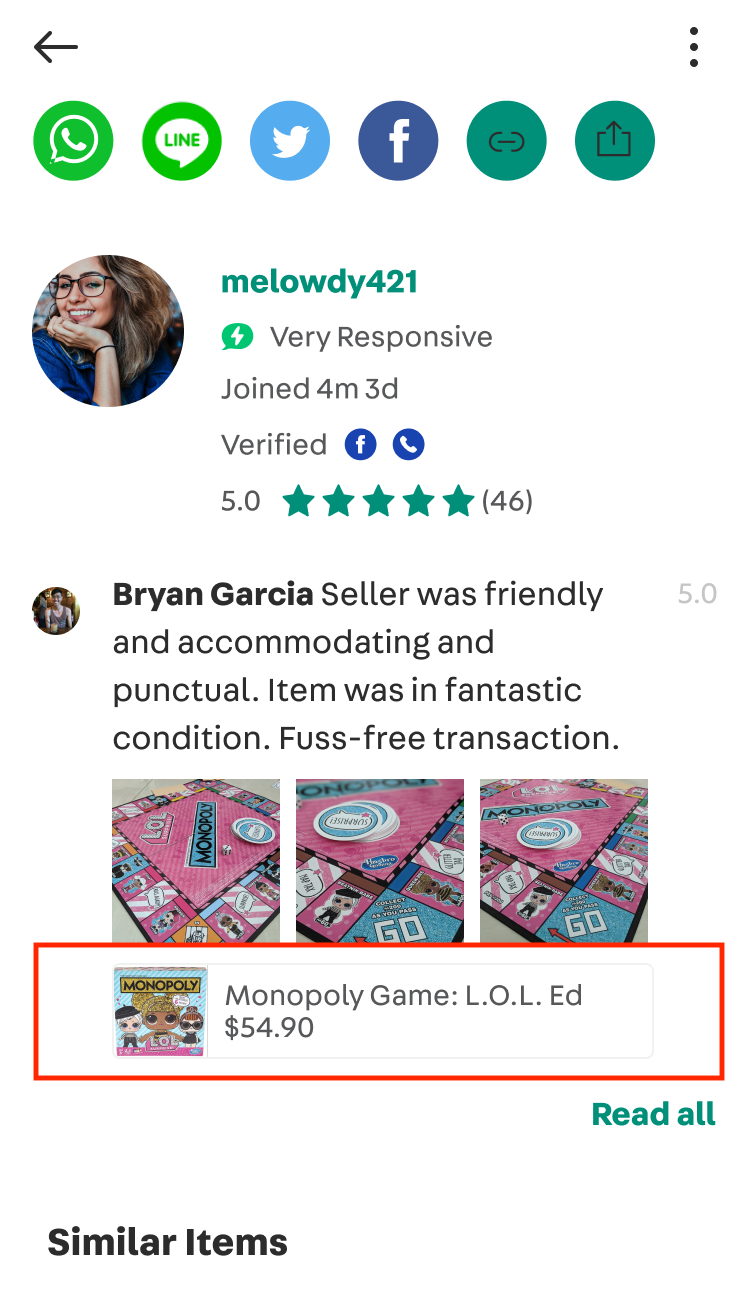 Checking this box means that your review will display the listing information of the item you've bought or service you've engaged. This checkbox is only shown to buyers who are leaving a review.
Can I remove the listing information from my (or my buyer's) review?
Yes, you may contact us to make a request.