The right category for your Services
Not sure if your listing should be classified as a Service? Let us help you out!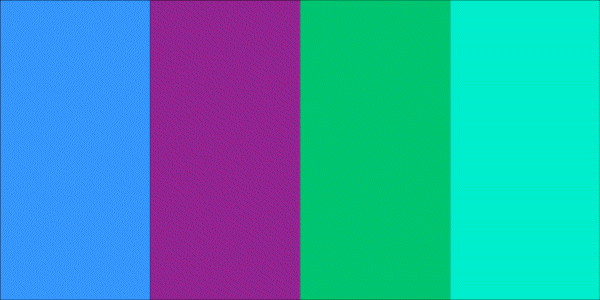 What constitutes a Service?
A Service is a professional skill or expertise provided to the client, customisable and/or unique to the client receiving it.
For listings where physical goods are involved, it will also be considered a Service when the service provided by the seller requires expertise in a particular area, requires equipment that a regular person would not normally own, involves the lending of items for a fee or when a product is built according to a buyer's specifications. A few examples include;
Products that require extensive customisation

Sale and installation of products that require customisation

Items for rent
Items that fall under our Services and Learning & Enrichment categories have to pay a fee to list due to the business/professional nature of these listings.
By doing so, we aim to encourage quality listings and reduce listing spam in the marketplace, making it easier for buyers to find what they want. When buyers can find the item they want faster, sellers benefit too!
What if I'm selling products that come with free installation?
If the product requires a certain degree of customisation before being installed, the product and installation would be considered a Service.
If the listing is purely providing installation services, then it would be considered a Service.
To provide guidance on categorising Service listings, here are a few examples of the correct categories for your listings*!
*Please note that the list below is not exhaustive that there are other services not listed that would fall under the definition of a Service.
To provide guidance on categorising hybrid Product-Service listings, here is an example chart of the right categories for your listings!
Singapore
Business Services

Sub-categories

Listings

Printing, Design & Marketing

Printing of customisable products such as keychains, T-shirt printing, sticker printing, design and marketing services, etc

IT & Programming

Website design, website set-up, app development, e-commerce management services, etc

Admin, Finance, Legal

Consultation services, freelance accountant/admin/finance-related services, etc
Home Services

Sub-categories

Listings

Renovations

Professional installation services, interior design, contractor work, carpentry, wall painting services, door/gate installation, flooring, tiling, curtain/blinds installation, etc

Home Repairs

Plumbing services, electrical services, locksmith, toilet repair, appliances repair, lightings repair, etc

Movers & Delivery

Professional movers services, delivery services, courier services, disposal services etc

Cleaning

Part-time/full-time house cleaning, curtain cleaning, sofa/mattress cleaning, chemical floor cleaning, etc

Aircon Services

Aircon installation, aircon repair, aircon cleaning, etc
Lifestyle Services

Sub-categories

Listings

Beauty & Health Services

Manicure, pedicure, facial, spa, massage, hair services, eyelash extension, eyelash perming, eyebrow embroidery, makeup services, chiropractic services, healing therapy, etc

Photography & Video Services

Photography services, photoshoot, wedding shoot, videography services, video editing, etc

Tailoring & Restoration

Clothes altering, bespoke tailoring, suit making, dress making, etc

Event & Party Services

Event planning, wedding packages, booth set-up/rentals, photo booth, instax printing services, live food stations, dessert tables*, bridal car flowers, custom cakes*, flower bouquet*, setting up of balloon wreaths/flower arches, rental of props/mascot for events and parties, etc




*dependent on the extent of customisation

Caregiving Services

Babysitter, confinement nanny, professional caretaker, etc

Electronics & Gadgets Repairs

Any mobile and electronics repair such as handphone, laptop, mouse, earphones, watches, etc

Pet Care Services

Pet grooming, pet training, pet boarding and daycare, pet hotel, pet sitter, etc

Others

Other services, renting of any other equipments that are not mentioned above
Learning & Enrichment

Sub-categories

Listings

Enrichment & Tuition

All levels of tuition, enrichment and supplementary classes, etc

Sport & Fitness Classes

Personal trainer, gym and sports/exercise classes (e.g. swimming, tennis, badminton, yoga, barre, boxing, etc)

Music & Arts Classes

Musical instrument classes, singing classes, art and craft classes, pottery classes, etc

Professional Skills

Professional classes that help to improve skill sets such as accounting, sales, marketing, programming, Microsoft Office classes, Adobe Photoshop classes, makeup classes, hairdressing classes, etc

Workshops

All lifestyle and entertainment workshops such as calligraphy, sewing, coffee making, leather crafting, lipstick making, perfume making, etc
Hong Kong
Home Services

- Professional installation services, interior design, contractor work, carpentry, wall painting services, door/gate installation, flooring, tiling, curtain/blinds installation, etc




- Plumbing services, electrical services, locksmith, toilet repair, appliances repair, lightings repair, etc




- Professional movers services, delivery services, courier services, etc




- Part-time/full-time house cleaning, curtain cleaning, sofa/mattress cleaning, chemical floor cleaning, etc

"Aircon installation, aircon repair, aircon cleaning, etc

Business Services

- Printing of customisable products such as keychains, T-shirt printing, sticker printing, design and marketing services, etc




- Website design, website set-up, app development, e-commerce management services, etc




- Consultation services, freelance accountant/admin/finance-related services, etc

Lifestyle Services

- Manicure, pedicure, facial, spa, massage, hair services, eyelash extension, eyelash perming, eyebrow embroidery, makeup services, chiropractic services, healing therapy, etc




- Photography services, photoshoot, wedding shoot, videography services, video editing, etc




- Clothes altering, bespoke tailoring, suit making, dress making, etc




- Event planning, wedding packages, booth set-up/rentals, photo booth, instax printing services, live food stations, dessert tables*, bridal car flowers, custom cakes*, flower bouquet*, setting up of balloon wreaths/flower arches, rental of props/mascot for events and parties, etc




*dependent on the extent of customisation




- Babysitter, confinement nanny, professional caretaker, etc




- Any mobile and electronics repair such as handphone, laptop, mouse, earphones, watches, etc




- Pet grooming, pet training, pet boarding and daycare, pet hotel, pet sitter, etc

Learning & Enrichment

- All levels of tuition, enrichment and supplementary classes, etc




- Personal trainer, gym and sports/exercise classes (e.g. swimming, tennis, badminton, yoga, barre, boxing, etc)




- Musical instrument classes, singing classes, art and craft classes, pottery classes, etc




- Professional classes that help to improve skill sets such as accounting, sales, marketing, programming, Microsoft Office classes, Adobe Photoshop classes, makeup classes, hairdressing classes, etc




- All lifestyle and entertainment workshops such as calligraphy, sewing, coffee making, leather crafting, lipstick making, perfume making, etc

Others

Any other services that does not fall under any of the above categories such as

- Renting of any other equipments that are not mentioned above

- Key duplication services
Philippines
Business Services

Sub-categories

Listings

Design & Marketing

Designing of logos, websites, social media marketing services, digital marketing services etc

Industrial Equipment Rental

Generator for rent, generator repair services, forklift, crane, heavy machinery rentals, and repair services

Admin, Finance, Legal

Consultation services, freelance accountant/admin/finance-related services, etc

IT & Programming

Website design, website set-up, app development, e-commerce management services, etc

Others

Printing of customisable products such as keychains, T-shirt printing, sticker printing, memorial plan services, etc
Home Services

Sub-categories

Listings

Home Cleaning

Part-time/full-time house cleaning, curtain cleaning, sofa/mattress cleaning, chemical floor cleaning, etc

Plumbing Services

Plumbing services, declogging, siphoning services, etc

Aircon Services

Aircon installation, aircon repair, aircon cleaning, etc

Electrical, Lighting & Wiring

Electrical installation and repair, rewiring, motor repair, panel board installation, etc

Home Repairs

Locksmith, toilet repair, appliances repair, lightings repair, etc

Movers & Delivery

Professional movers services, delivery services, courier services, etc

Renovations & Interior Design

Professional installation services, interior design, contractor work, carpentry, wall painting services, door/gate installation, flooring, tiling, curtain/blinds installation, etc
Car Services

Sub-categories

Listings

Car Services

Any car-related repairs, repainting, towing and auto detailing
Tuition Services

Sub-categories

Listings

Tuition Services

All levels of tuition, enrichment and supplementary classes, etc
Lifestyle Services

Sub-categories

Listings

Pet Care Services

Pet grooming, pet training, pet boarding and daycare, pet hotel, pet sitter, etc

Food, Event & Party Services

Photography services, photoshoot, wedding shoot, videography services, video editing, event planning, wedding packages, booth set-up/rentals, photo booth, instax printing services, live food stations, dessert tables*, bridal car flowers, custom cakes*, flower bouquet*, setting up of balloon wreaths/flower arches, rental of props/mascot for events and parties, etc




*dependent on the extent of customisation

Caregiving Services

Babysitter, confinement nanny, professional caretaker, etc

Tailoring & Restoration

Clothes altering, bespoke tailoring, suit making, dress making, etc

Electronics & Gadgets Repairs

Any mobile and electronics repair such as handphone, laptop, mouse, earphones, watches, etc

Beauty & Health Services

Manicure, pedicure, facial, spa, massage, hair services, eyelash extension, eyelash perming, eyebrow embroidery, makeup services, chiropractic services, healing therapy, etc