[Singapore] What is Carousell Protection?
Beware of fake Carousell Protection payment. As a seller, you would never need to leave the app, send your email address or mobile number to receive payment. If you're being asked to enter your credit/debit card details to receive payment, do not proceed and report the user to us immediately.
Read more about Phishing scams here.
What is Carousell Protection for buyers?
What is Carousell Protection for sellers?
For Buyers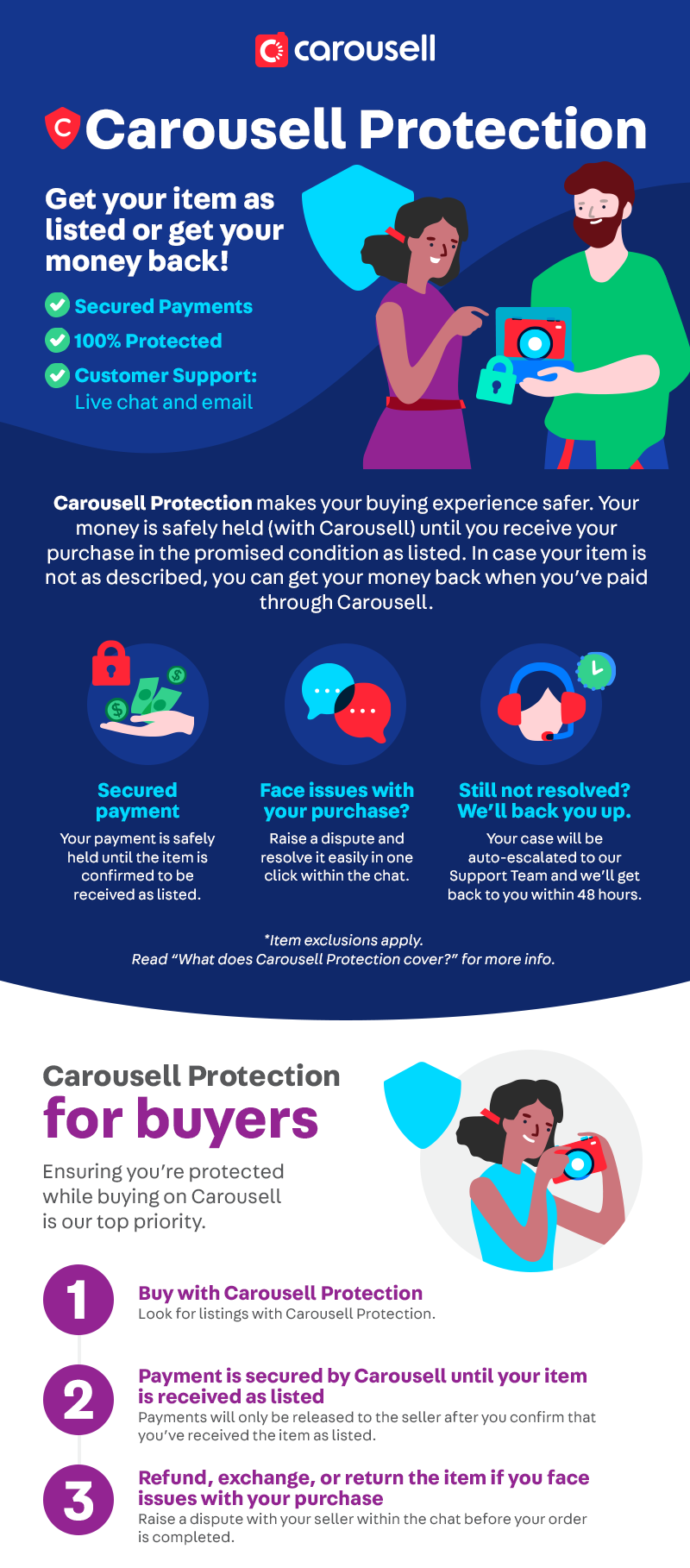 For Sellers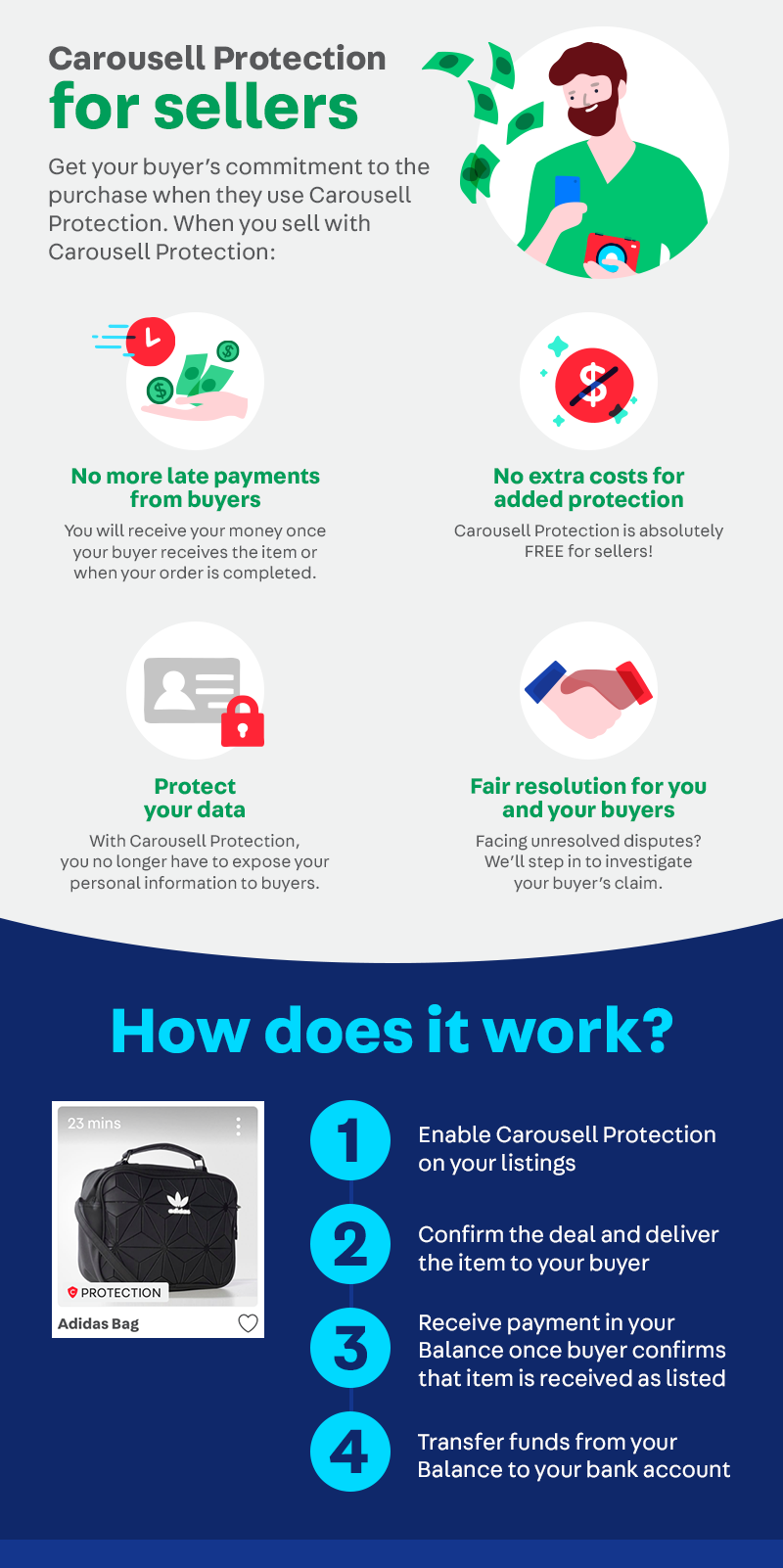 Please note that Carousell Protection does not accept orders exceeding S$20,000. A Carousell Protection transaction with an amount that exceeds S$20,000 will be rejected at the point of submitting order.
If you need further assistance, chat with us! Live chat is available from 10AM–9PM on Monday to Sunday for users in Hong Kong, Malaysia, Philippines, Singapore and Taiwan. Select the floating chat button at the bottom right-hand corner of this page to start chatting with us. Alternatively, we invite you to submit a request to us—we'll be here to help!