[Singapore] Step-by-step guide on how to buy using Buyer Protection
As a buyer, all you have to do is to look out for 'Buyer Protection' listings and pay via the 'Buy' button. If your order doesn't arrive or is not as described, you'll get a full refund.
Upon tapping on the 'Buy' button, you will be redirected to an Order Request page.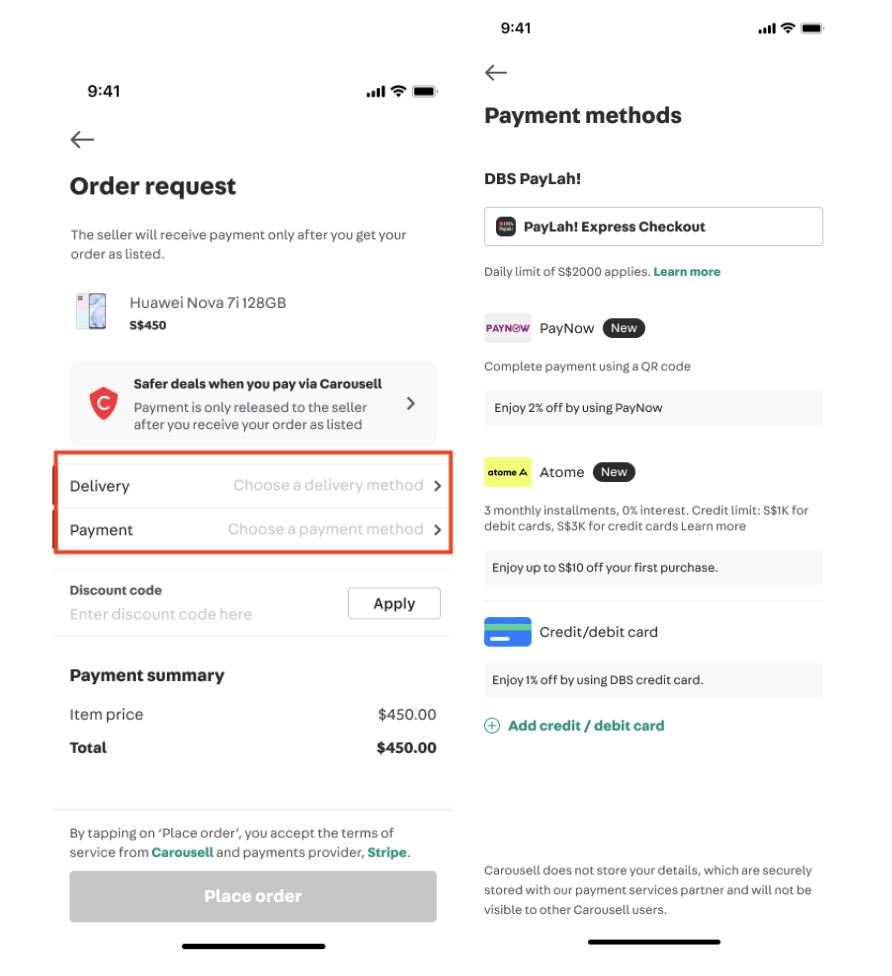 *Atome is available only for selected listings
Don't forget to key in any promo code under Discounts that are applicable to you. Else you may find available promo codes on this page.


Tap on 'Place Order' and you're done! You can track your orders from 'My Purchases' on your profile page.

Pay safely and get covered in case of disputes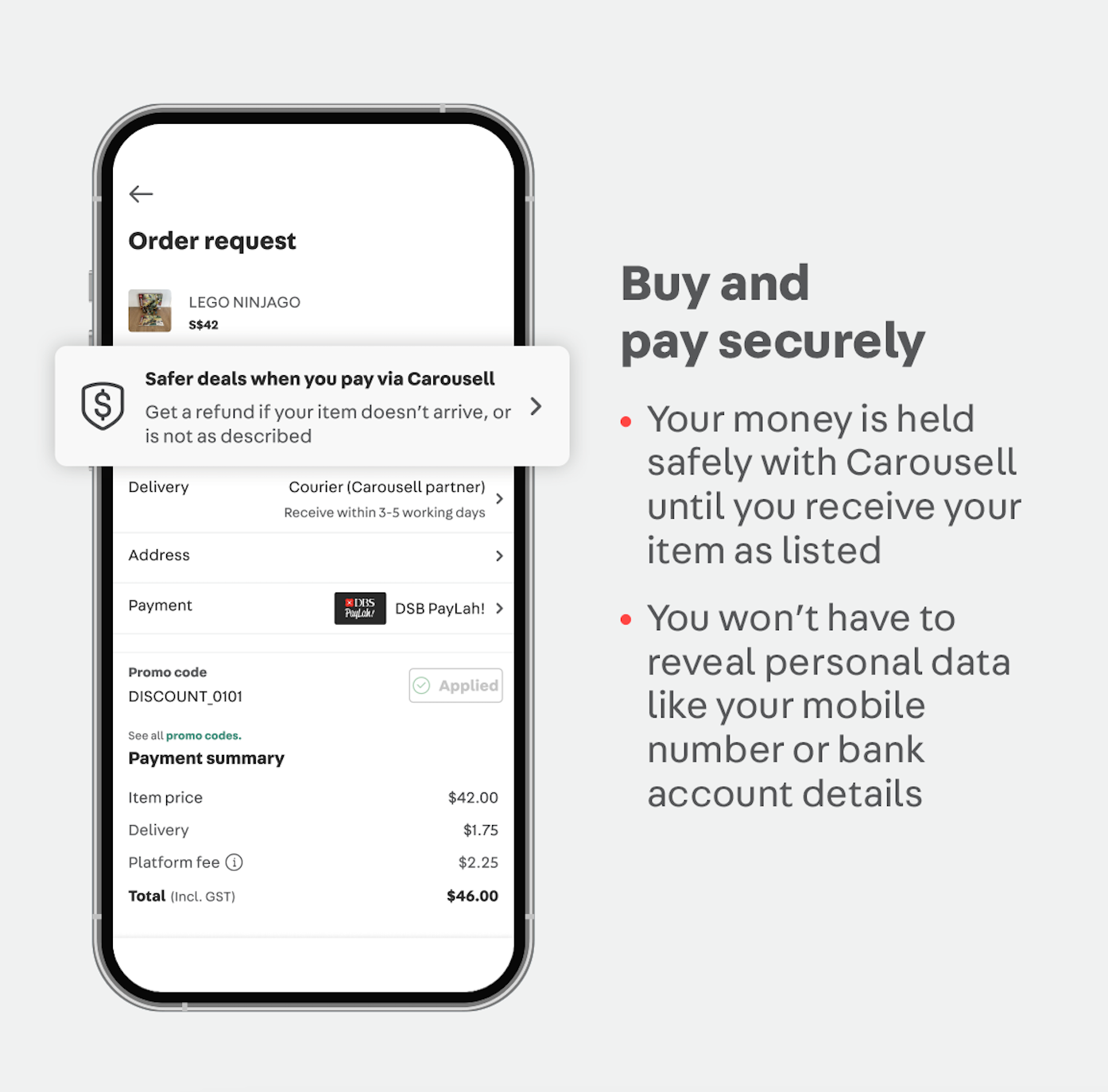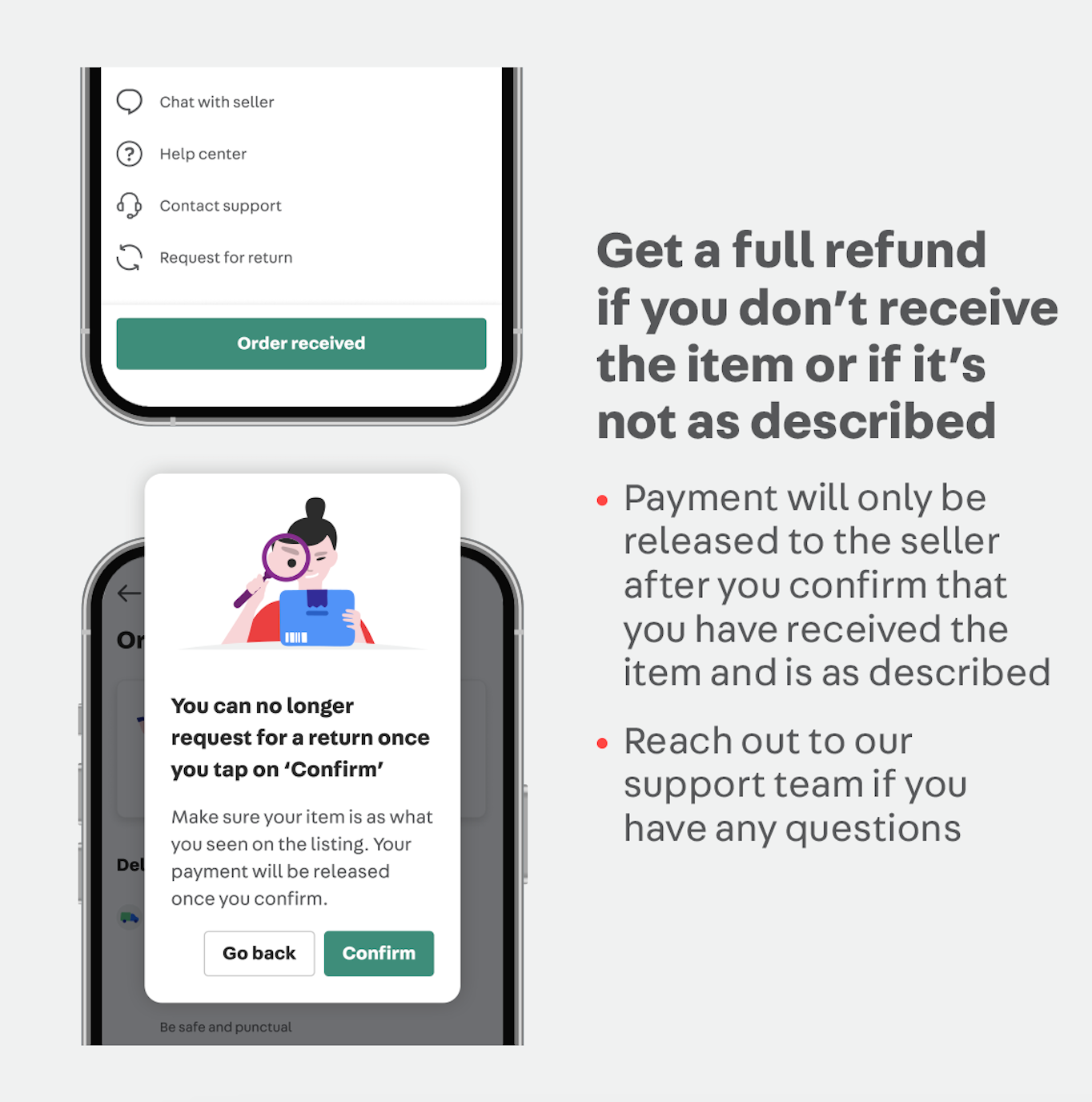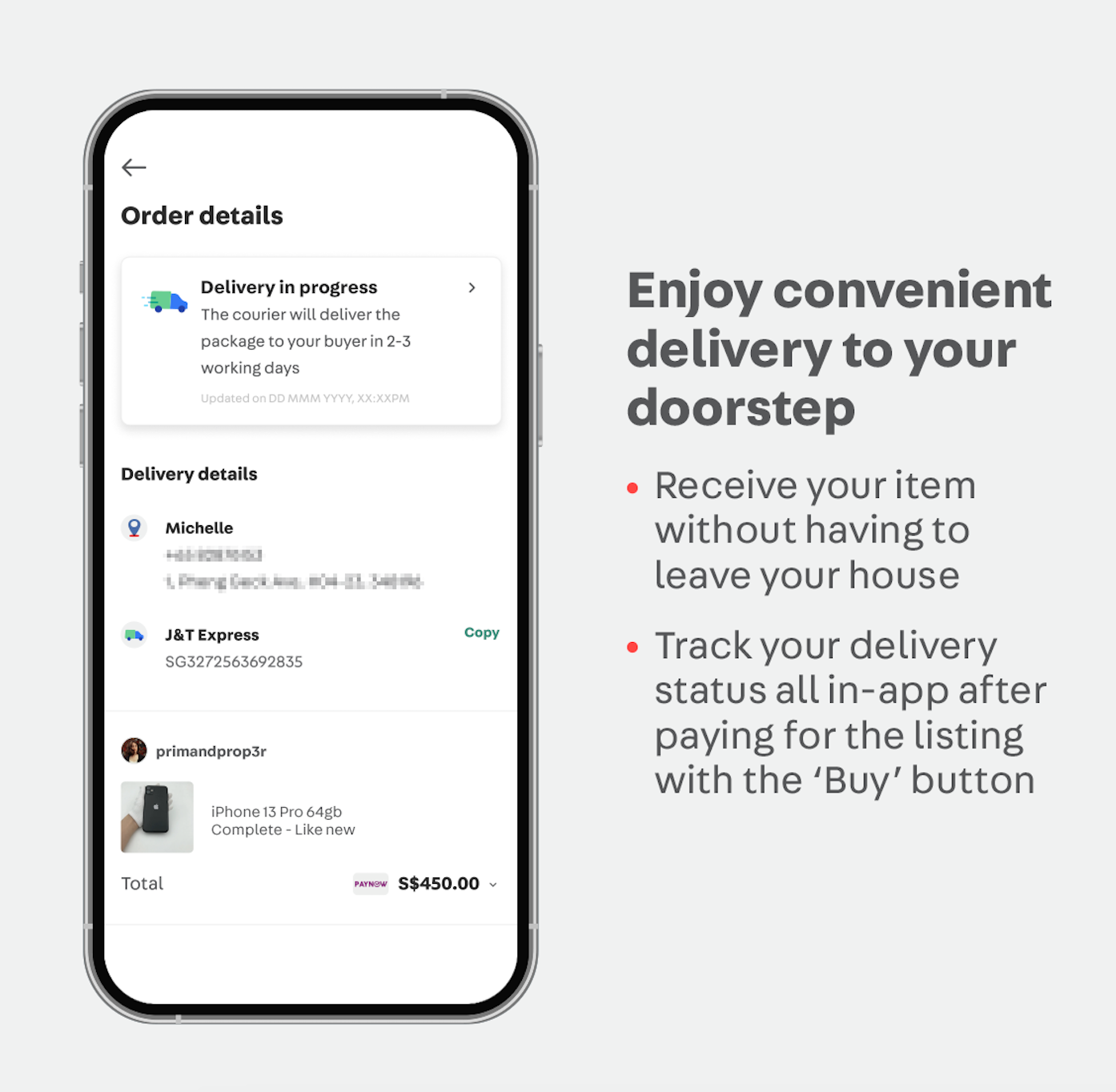 Check out the 'Buy' button Guidebook to learn more.

Please note that there is a transaction limit capped at S$20,000 for 'Buy' button enabled orders. A transaction with an amount that exceeds S$20,000 will be rejected at the point of submitting the order.


*Advisory*
Beware of fake orders claiming to be under Buyer Protection or orders with the 'Buy' button. As a seller, you would never need to leave the app, send your email address or mobile number to receive payment. If you're being asked to enter your credit/debit card details to receive payment, do not proceed and report the user to us immediately.
Read more about Phishing scams here.