[Singapore] CarouBiz tools: Quick Reply and Auto Reply
We know managing a store is not easy, especially when you are receiving so many inquiries from different buyers.
As part of our CarouBiz plans, you can now manage your chat inquiries with quick and auto replies (available on web and app), and not have to worry about leaving your buyers hanging!

What is quick reply?
With quick reply, you can now save templates to be sent through chat. Create a list of up to 50 template replies for frequently asked questions and send them with just a tap of a button!

What is auto reply?
For times when you are unable to respond immediately, especially during busy and out-of-office periods, schedule automated replies with our auto reply feature!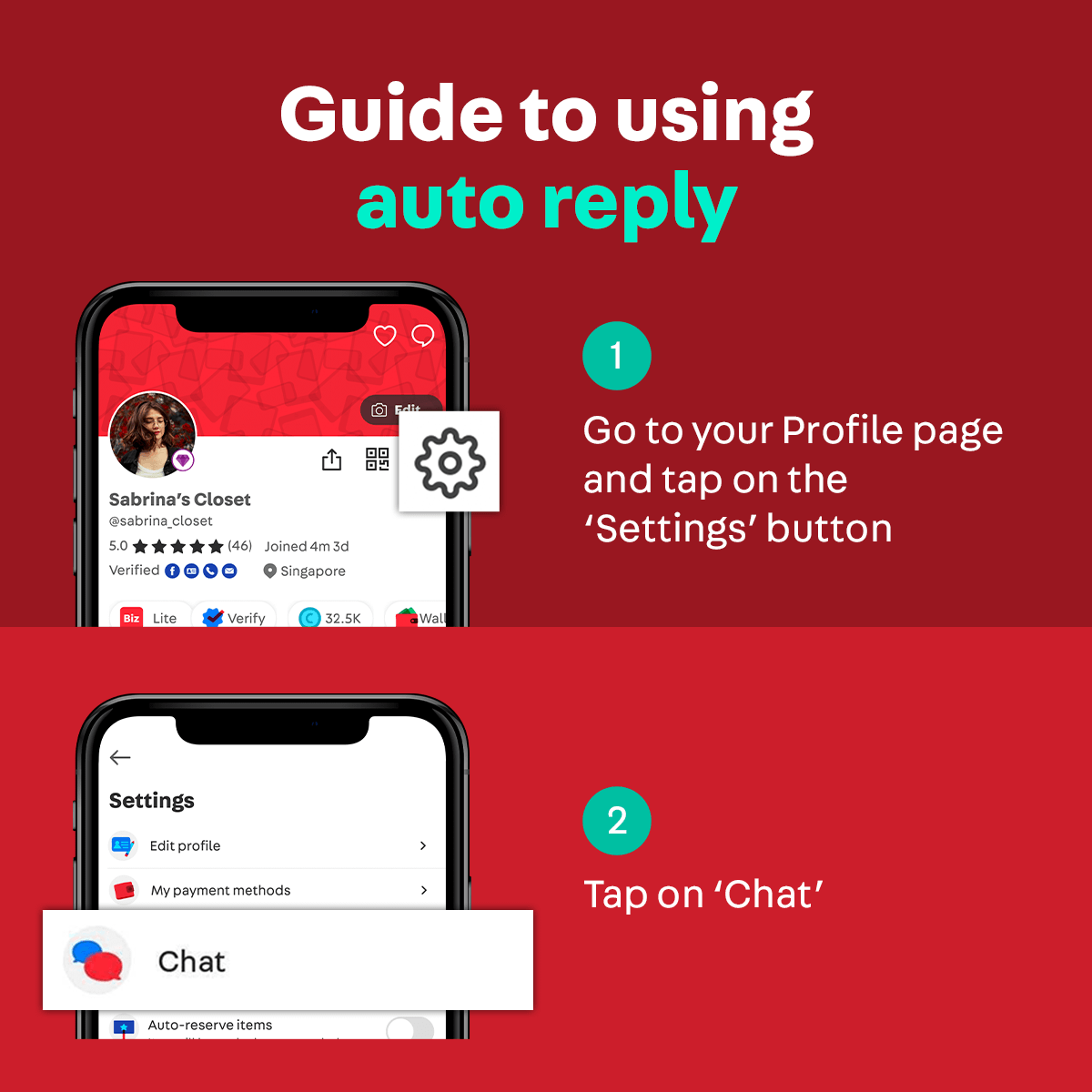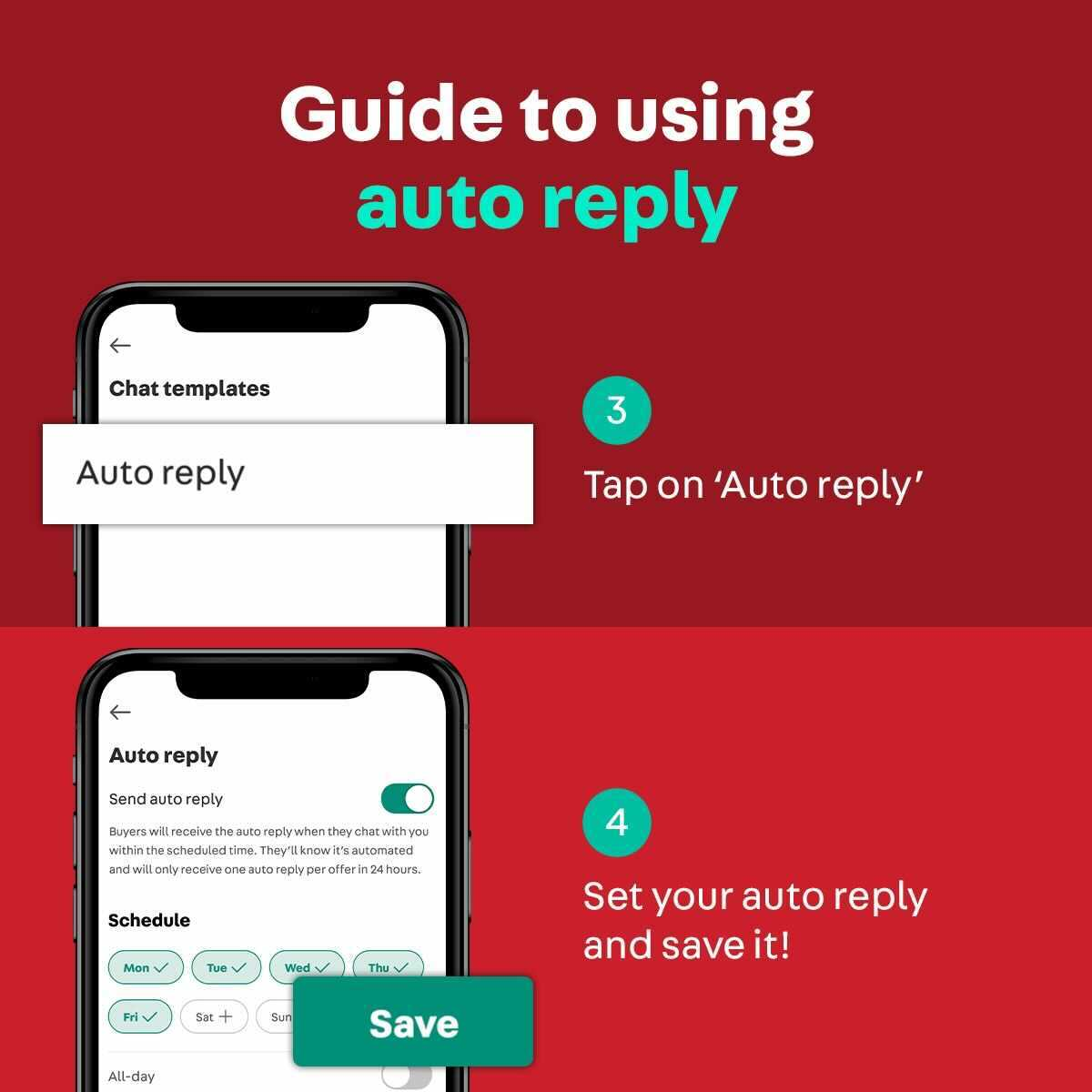 How long can my text be? Is there a limit to the number of characters for my text?
There is a 1000-character limit for both quick and auto replies. We recommend breaking up your messages into smaller, more digestible paragraphs!
Can I include photos in my auto/quick reply?
Not at the moment, but this is a feature that we're looking to have in the future!
If I have an auto reply scheduled, will I still get notifications?
Yes, you will still receive notifications! The last thing we want is for you to miss out on potential offers.
If a user messages me multiple times, how often will the auto reply message be sent?
Within the same listing, a user will only receive an auto reply from you once every 24 hours.
If I am online but have scheduled an auto reply, will my replies still be sent out?
Yes, auto replies will be sent during the time that it's been scheduled for, regardless of whether you're online or not.
How does auto reply scheduling work?
The scheduled hours will start from the day that is selected.
For example, if you select Monday, 8pm - 8am. Your auto replies will start sending from Monday, 8pm to Tuesday, 8am.
If both parties (buyer and seller) have an auto reply scheduled, will both parties' auto reply be sent out at the same time?
Only the auto replies of the seller will be sent in chat.