What are Carousell Coins?
Carousell Coins allow you to buy Carousell features like Bumps, Listing Fees and Spotlight. 
Note: Carousell Coins is only available in Singapore, Philippines, Malaysia, Taiwan and Hong Kong marketplaces.

Go to your profile and tap on the Coins button under your username to view your Carousell Coin balance.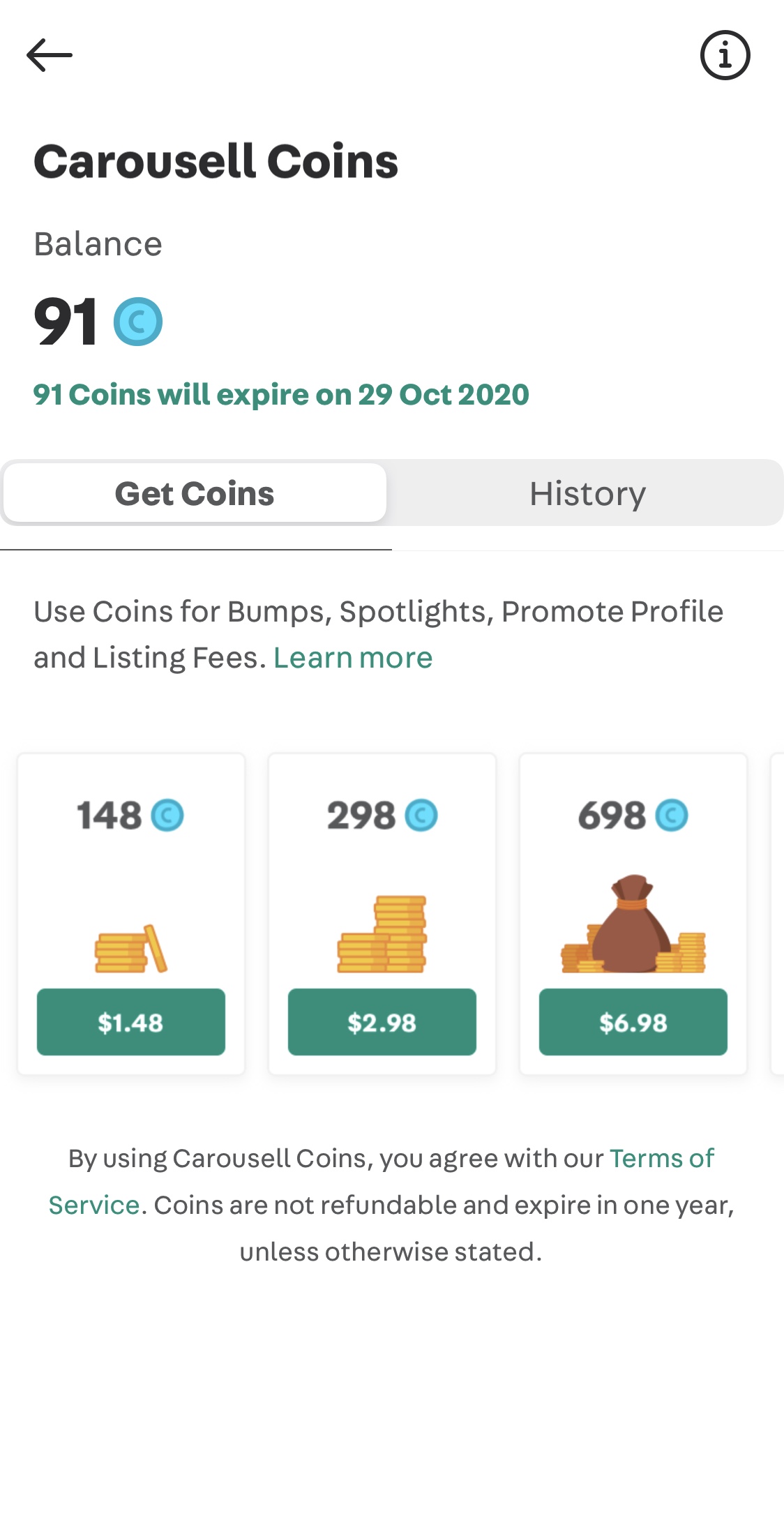 No. Carousell Coins are non-refundable, and can't be converted back into money once purchased.
Can I transfer Carousell Coins to another Carousell Account/User?
No. Carousell Coins are non-transferable.