What are Carousell Coins?
Carousell Coins allow you to buy Carousell seller tools features to promote your listings like Bumps, Spotlights and Shoutout or to create more listings by buying Listing Fees or Custom quota.
Note: Carousell Coins is only available in Singapore, Philippines, Malaysia, Taiwan and Hong Kong marketplaces.

For users in the Philippines
You may buy Coins using 'Direct to billing' (charged to mobile provider) when purchasing in-app. Globe and Smart will charge an additional 12% surcharge by these mobile providers on top of Coins you purchased. You may also purchase through the Carousell web to avoid additional charges.
Go to your profile and tap on the Coins button under your username to view your Carousell Coin balance.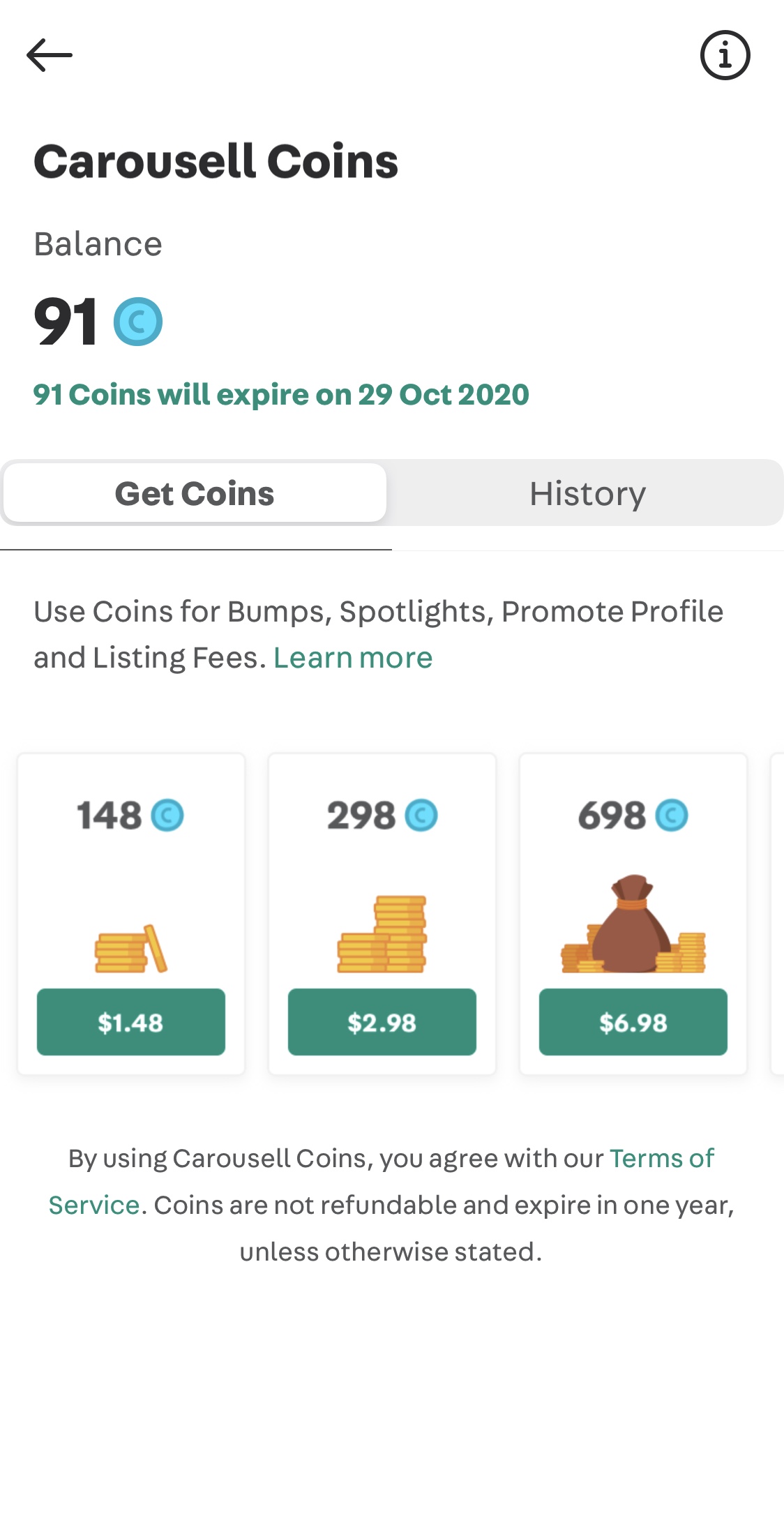 No. Carousell Coins are non-refundable, and can't be converted back into money once purchased.


Can I transfer Carousell Coins to another Carousell Account/User?
No. Carousell Coins are non-transferable.
Can I buy Carousell Coins with the balance?

No. Carousell Coins can't be bought through the balance. Check out what is balance here!