How do I delete my Carousell account?
What's the difference between deactivating and deleting my account?
If you deactivate your account, you can reactivate it whenever you want. However, please note that your followers (and follower count) will be removed and cannot be restored. When reactivated, you will find all information and history of your account as it was, prior to the deactivation.

If you delete your account, you cannot regain access to your account and all information relating to your account will no longer be retrievable by you. Account owners are responsible for securing a copy of any content that they would like to retain prior to making an account deletion request.
What could cause a delay or rejection of my account deletion request?
Depending on local laws and regulations, we may delay or reject an account deletion request.
Here are a few common reasons why your account deletion may be delayed or rejected:
There was a transaction made within the past year

History of moderation violation associated with the account

Unresolved disputes detected in account

Account is detected to still be active e.g. sending out chats, receiving chats, posting listings
To make the account deletion process as smooth as possible, we strongly recommend deactivating your account first prior to requesting for an account deletion.
How do I request for an account deletion?
On iOS App
Log in to Carousell using the account you will like to delete
Go to your profile
Click on the settings icon
Select 'Deactivate or delete account'
Select option to delete and confirm
Upon confirmation, an account deletion request will be shown on your Carousell homepage, chat and profile. Our team will review the eligibility of your account deletion request and update you within 7 days from request date to the registered email of your account.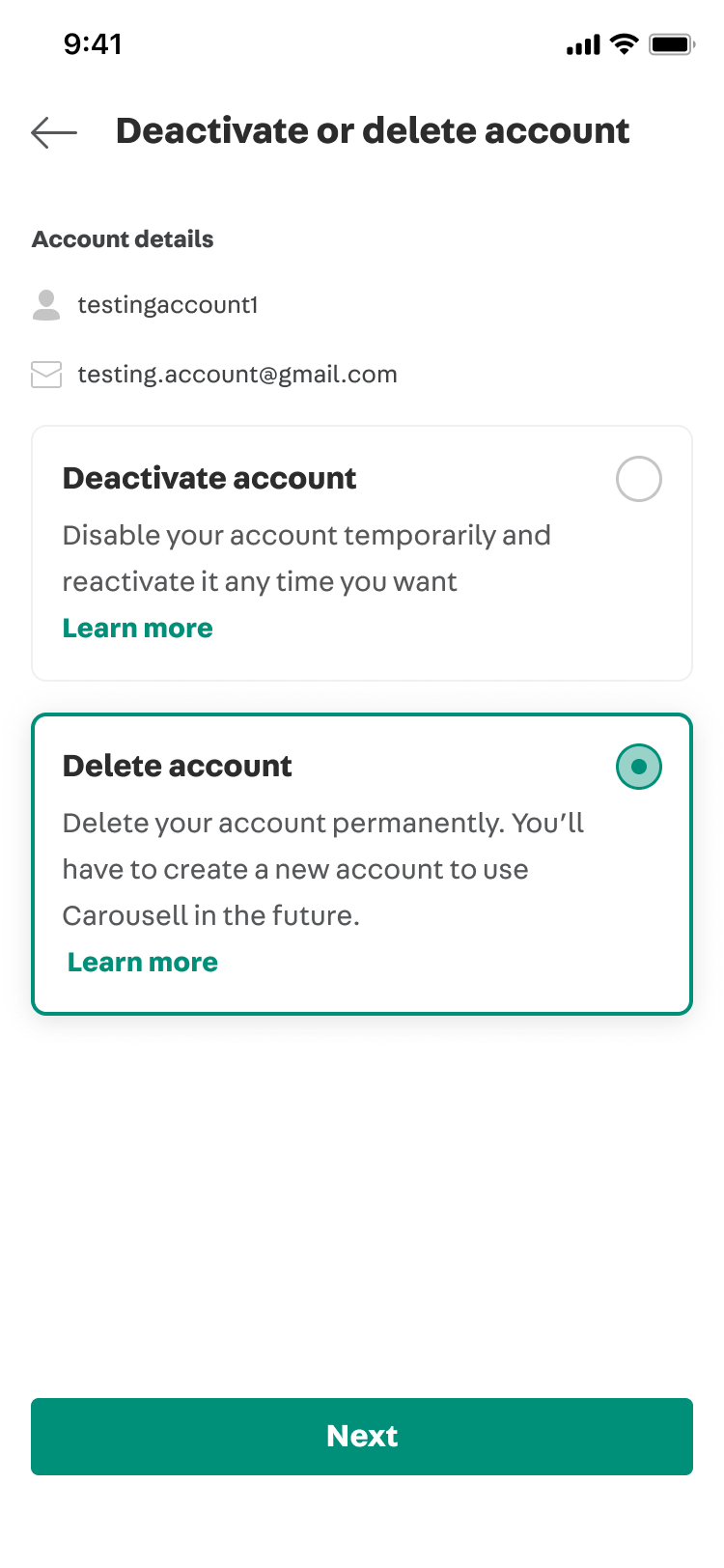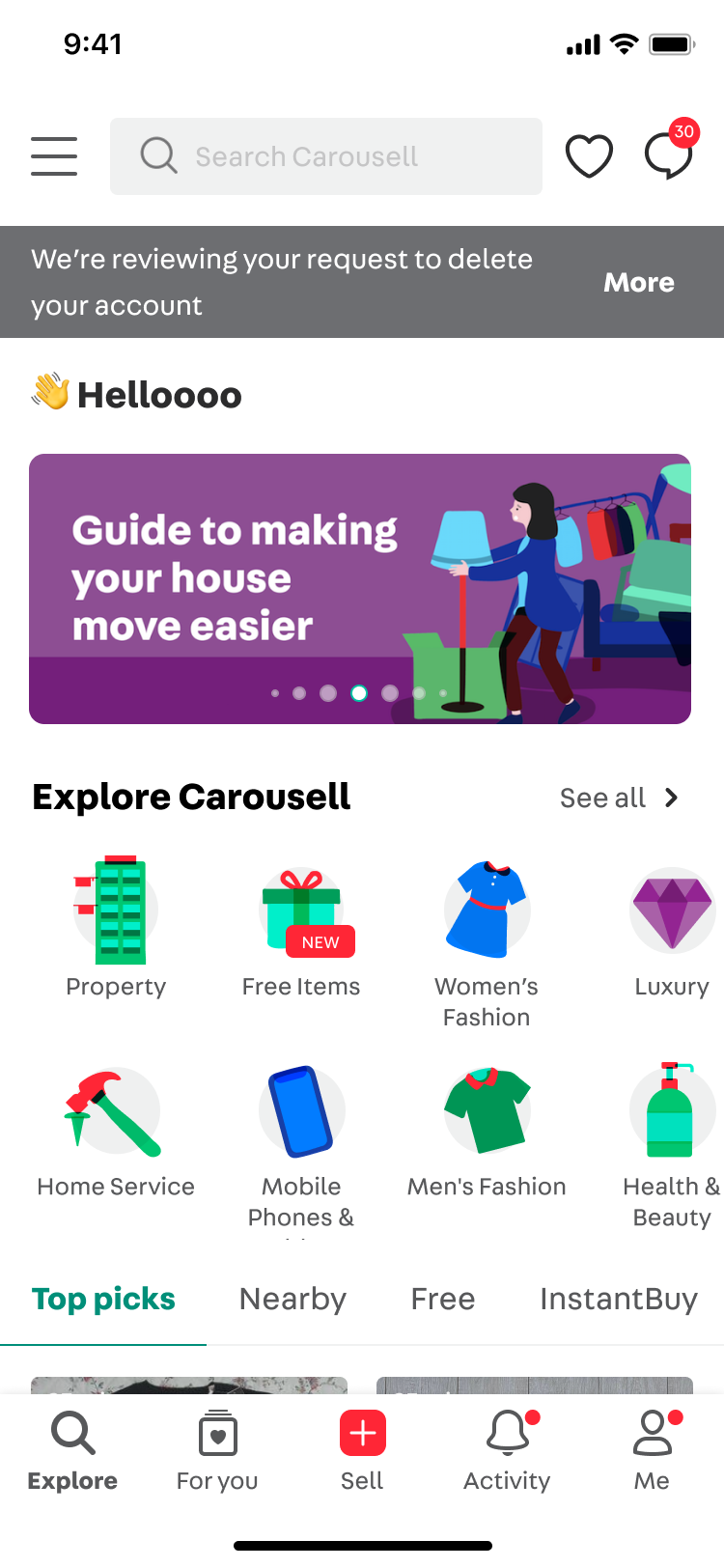 On Android App / Web
If you are looking to delete your account on Android App or Carousell web, this functionality is currently limited to the iOS App only. If you're an android/web user, please submit your account deletion request here.