[Hong Kong] Consumption Voucher (CVS) label in sell form
Are you a business that accepts Consumption Vouchers as a form of payment? Let us help you tell your buyers! As a CarouBiz subscriber, you can now label your listings to show potential buyers that you accept Consumption Vouchers*.
*Merchants who enable this label must honour full/partial Consumption Voucher payments. We reserve the rights to remove listings with the Consumption Voucher label enabled but do not accept it as a form of payment from the marketplace.
How do I enable the CVS label?
The CVS label is only available for CarouBiz users. If you're a CarouBiz user, you can enable this label through the sell form under the price field, while creating a new listing or editing an existing listing.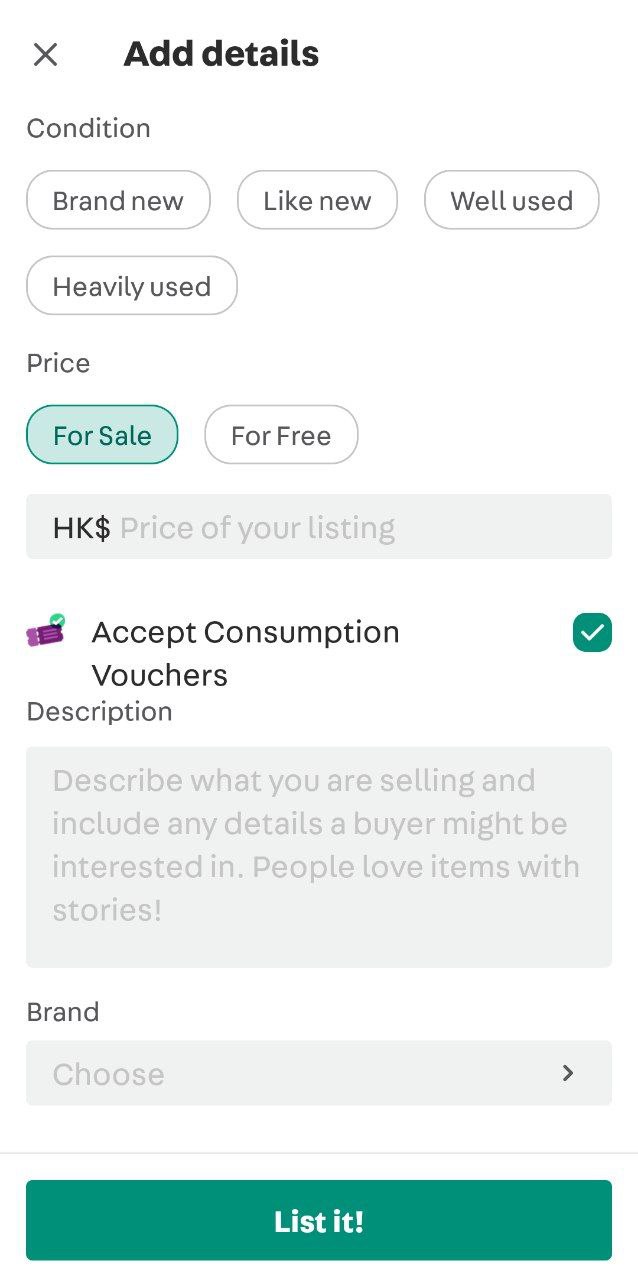 Which categories can I enable the CVS label for?
CVS label will be available for all categories, except Community, Looking For, Everything Else, Announcement, Tickets & Vouchers, Jobs and Property.
CVS label will also not be allowed for items listed in the "Free Items" category.
Where will the Consumption Voucher label be shown?
When buyers search and browse the marketplace, they will see the CVS label on the listing. When tapping into the listing, the CVS label will also show right below the listing image.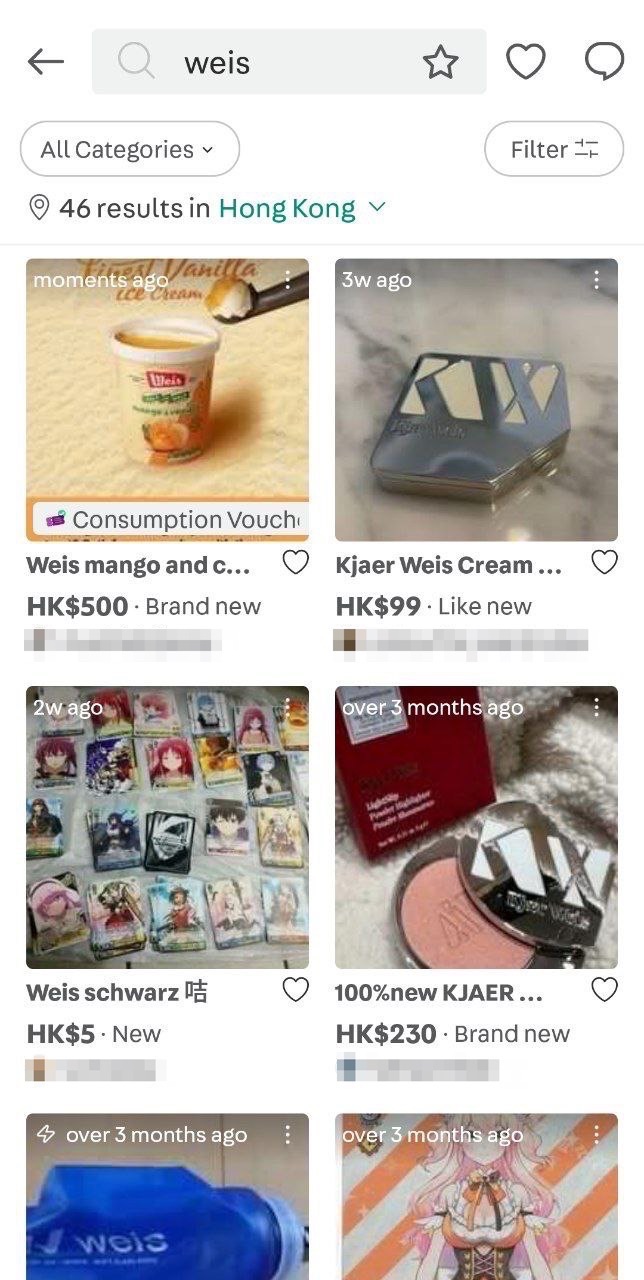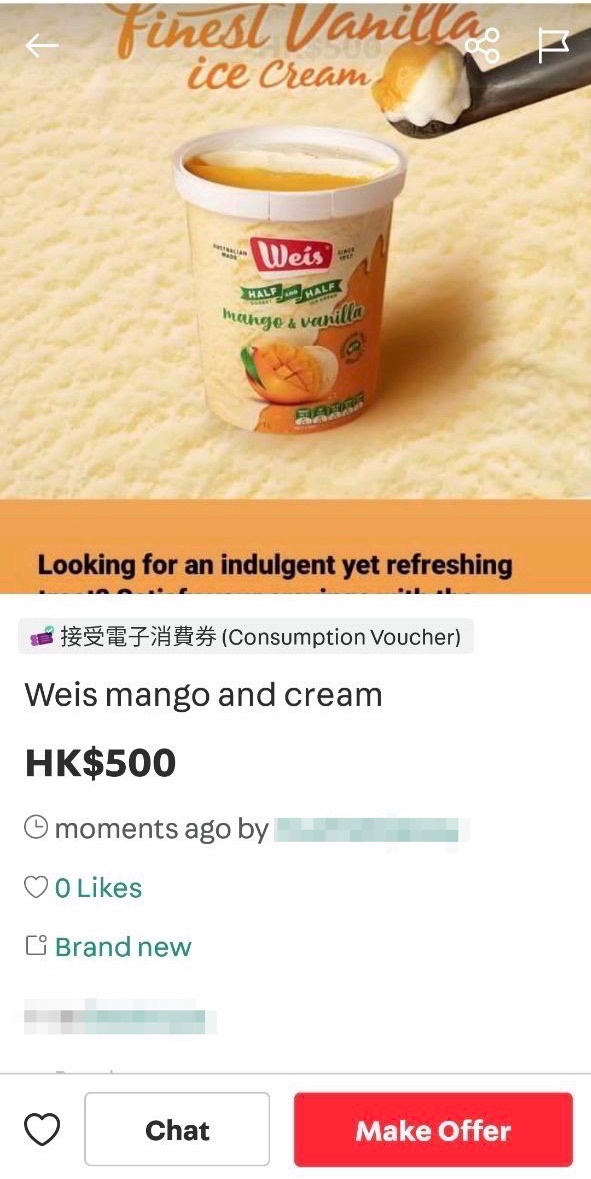 What happens after my CarouBiz subscription expires?
You will no longer be able to add the CVS label to new or existing listings. For existing listings with CVS labels enabled previously, the label will remain visible and you have the option to disable the label in the sell form.
Is there a bulk label update functionality?
Not at the moment but we will look into having this for future enhancements!
Carousell reserves the rights to update this guideline from time to time where necessary. Please visit this page regularly to stay informed.