How to deal safely on Carousell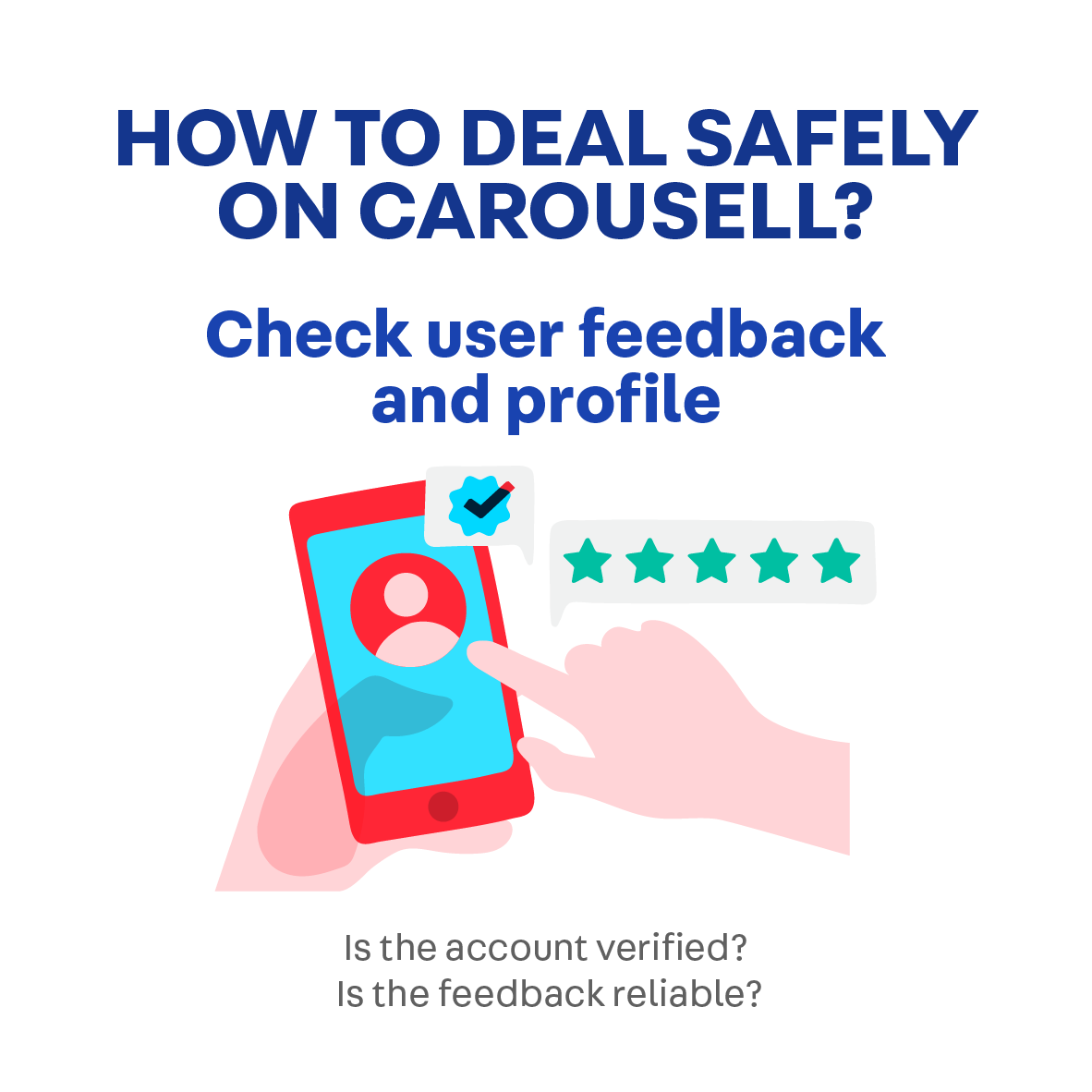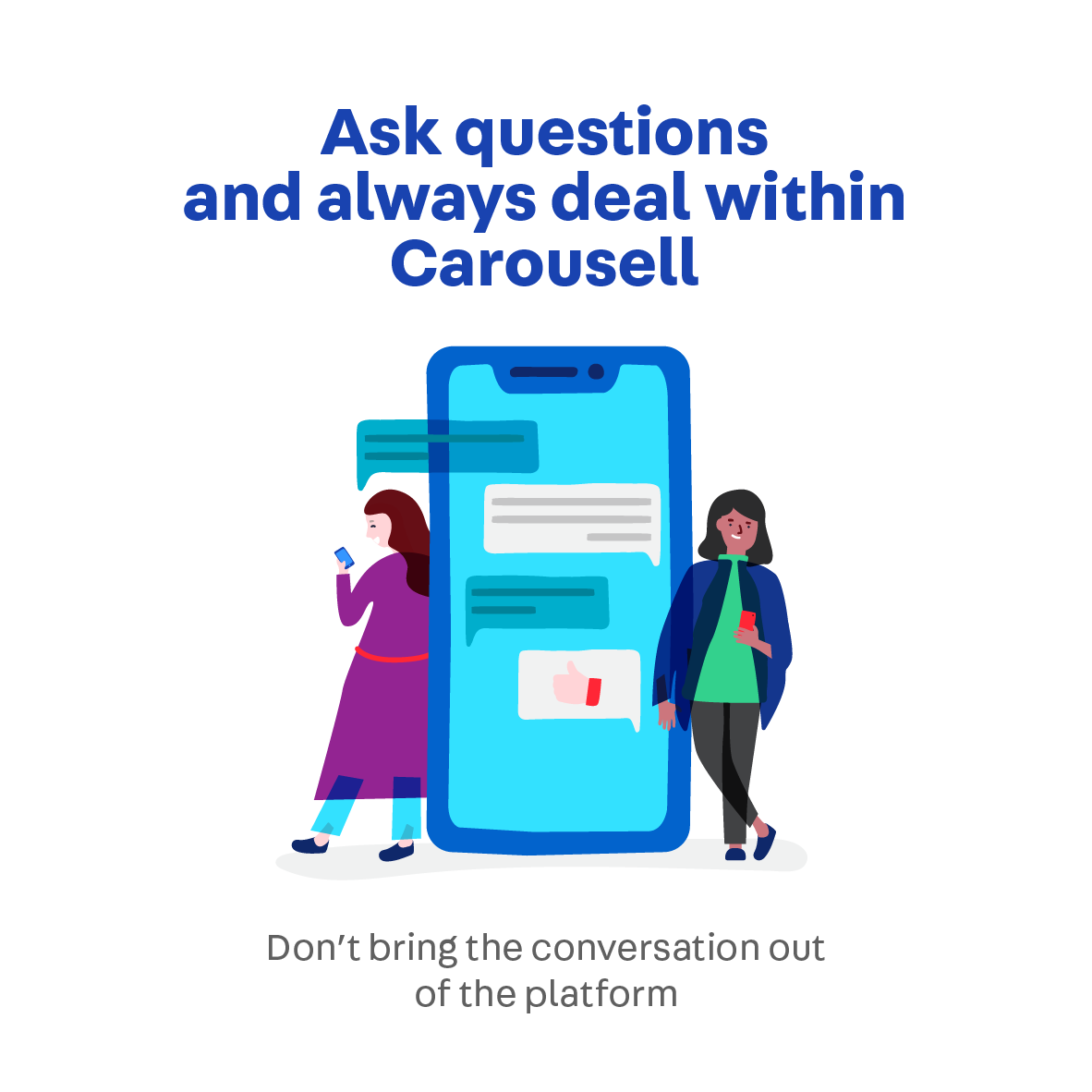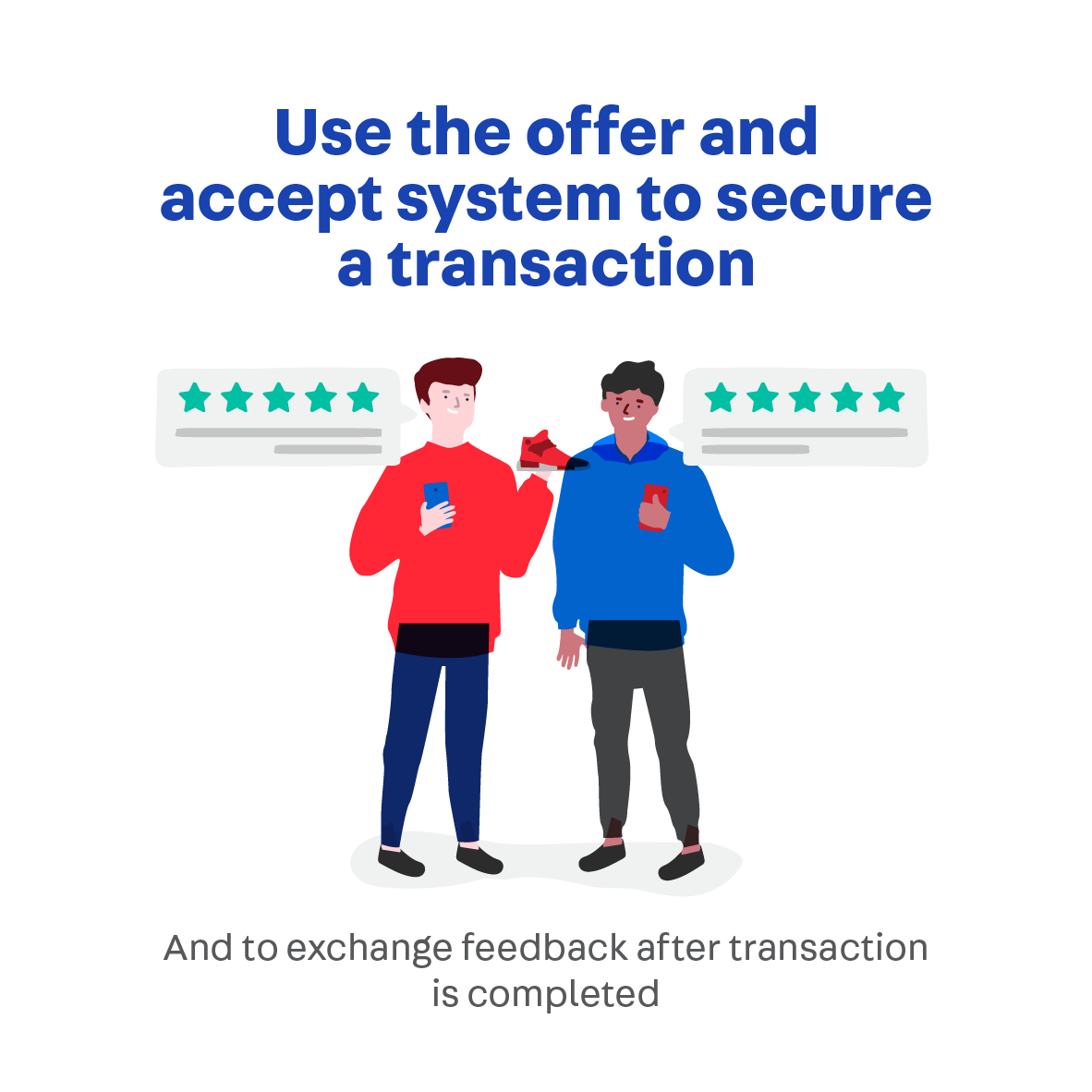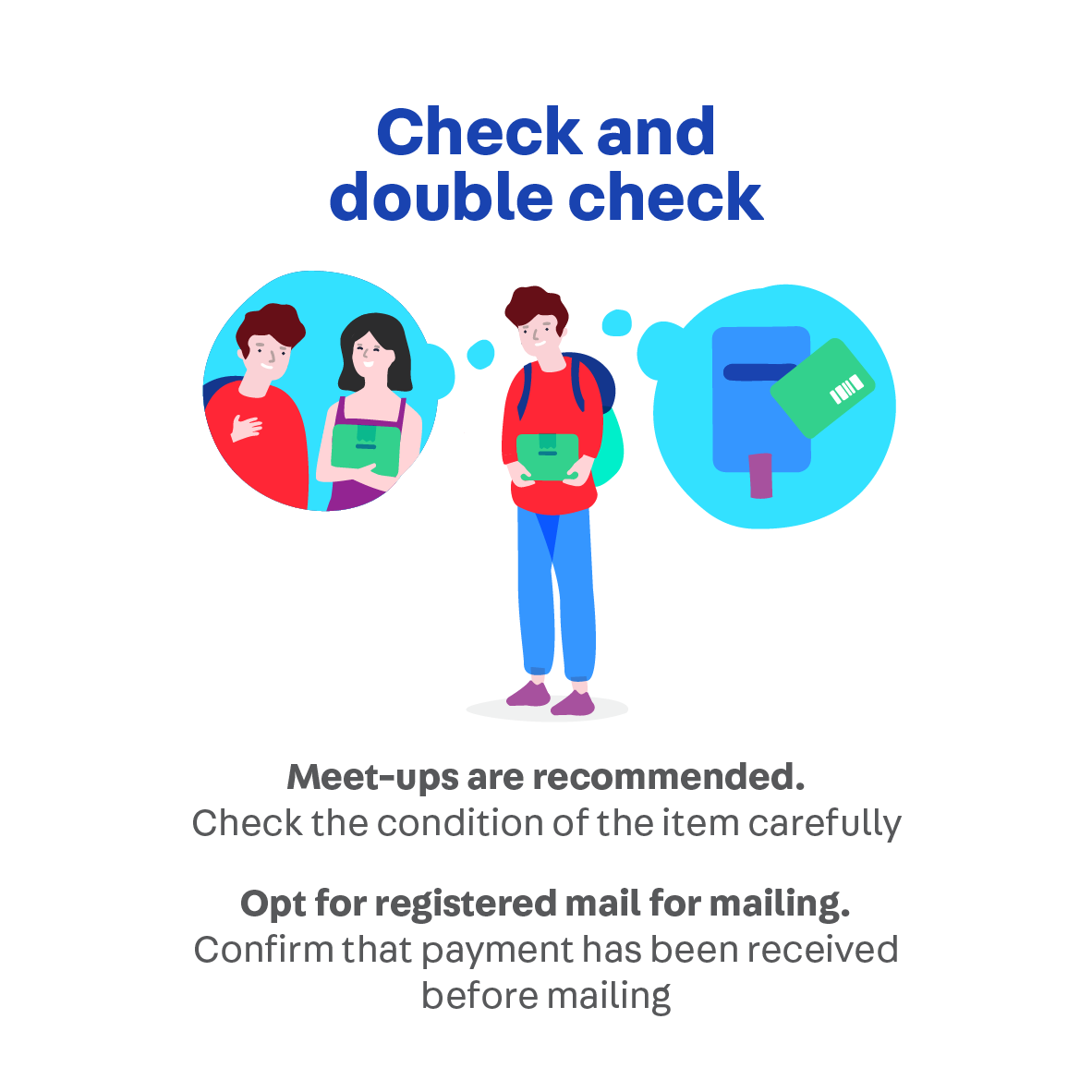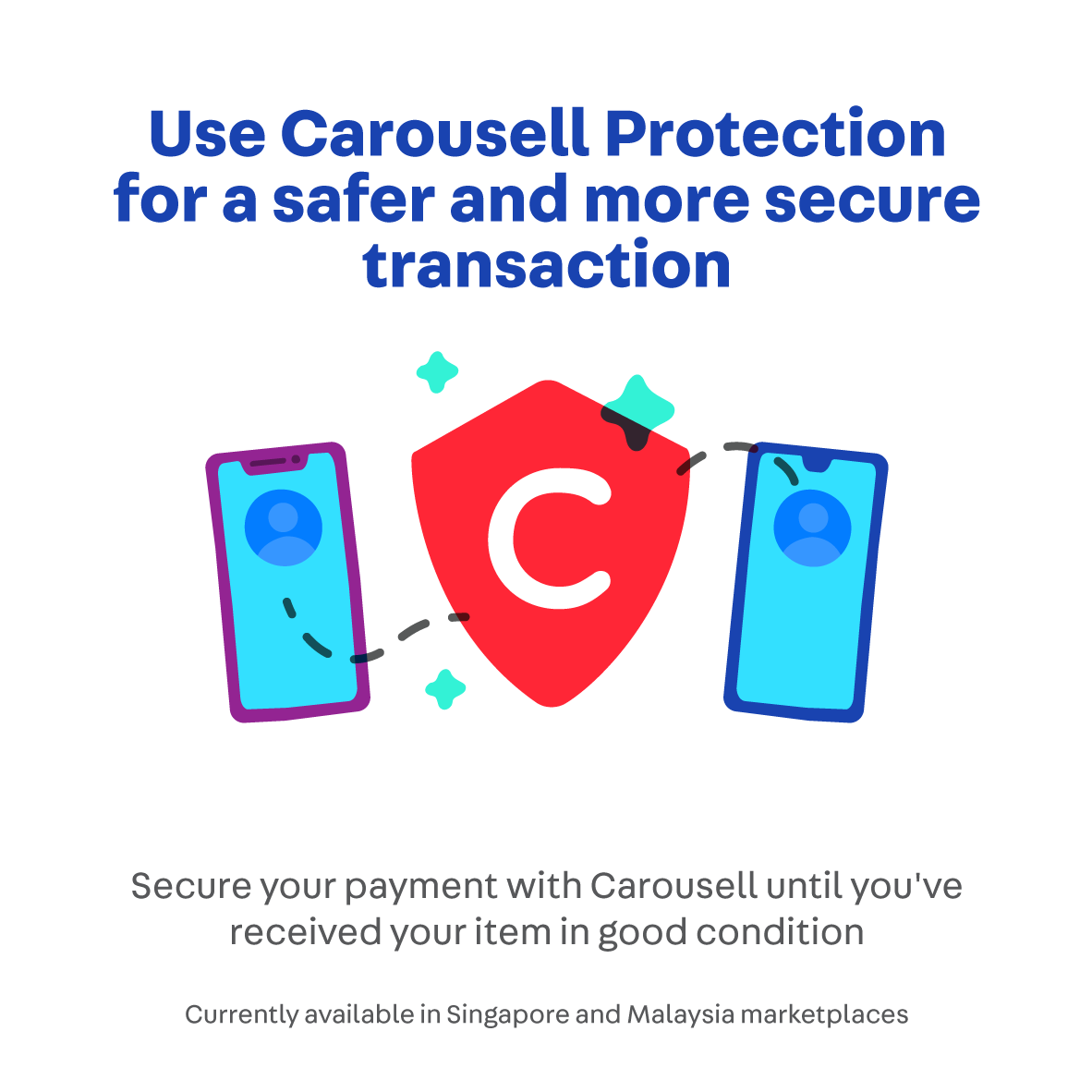 Carousell is an open community where members have the freedom to conduct transactions in ways which they feel most comfortable.
We take the safety of our community very seriously and do our best to keep the marketplace a pleasant place for all. Nonetheless, as with any online marketplace or trading site, there may still be unforeseen circumstances.

Here are some tips to help ensure you have the best experience on Carousell:
IN GENERAL


Find out more about a Carouseller – Visit another user's profile to learn more about them, such as the ways they had verified their accounts. Read their reviews, if any, to see what others who've dealt with the user have to share about their experiences.


Always deal within Carousell – We strongly recommend not to bring communication outside of the platform. This is so that all records of your transactions are kept within Carousell and can be retrieved should there be a need to.


Only deal locally – The marketplace is currently country-specific, this would mean that users from other countries are not made to see your listings. Due to the added complexities and costs of overseas shipping, we do not encourage buying or selling from a user based in another country at this point in time.


Common sense is king – Use your gut feel and logical reasoning to assess the sensibility of each deal. Offers that sound too good to be true may not always be.
 Do your due diligence and don't be shy to ask questions if unsure or even request for additional photos of an item to help you make your decision.


Be prompt – If you have encountered an issue with a purchase, sale or swap that you made, contact our team immediately so that we can help you out.


WHEN DOING MEET-UPS
Check the item – Dealing through this method gives Carousellers the opportunity to ensure that all aspects of the deal are in good order, so make sure you do!


Always meet in well-lit, public places – Meet-ups are a fun way to meet new people with similar interests and hobbies. While Carousell may be a community, always remember that meeting up with someone for the first time is akin to meeting a stranger, so be safe and bring a friend with you if possible!



Don't bring large sums of money with you – During arranged meet-ups, avoid carrying large sums of cash with you.


WHEN DOING BANK TRANSFERS AND MAILING
Use payment methods familiar to you – Stick to payment methods that you trust. Avoid transfer services that do not have a secured receiver, such as Western Union.


Keep your personal banking details confidential – Information such as 16 digit numbers on your credit/debit card, CVV, PIN, OTP, i-banking passwords are confidential and should not be shared with other parties.


Verify that payment is received – Do not rely solely on text messages or email notifications that inform you of incoming fund transfers. Make the effort to check your accounts, such as bank or Paypal, to confirm payment has been successfully credited to you.



Opt for tracked postage – This allows you to follow a package's journey and receive a confirmation when it has been successfully delivered.
For additional tips, read on for Buyers and Sellers.
If you need further assistance, chat with us! Live chat is available from 10AM–9PM on Monday to Sunday for users in Hong Kong, Malaysia, Philippines, Singapore and Taiwan. Select the floating chat button at the bottom right-hand corner of this page to start chatting with us. Alternatively, we invite you to submit a request to us—we'll be here to help!