I'm seeing an "Access Denied" or "Error 1006" page
If you're trying to log in to your Carousell account on a web browser and you encounter an error page (e.g. "Access Denied", "Error 1006", "Error 1005", "Error 1020", etc), this could be because the network you're using to access Carousell may be marked as malicious by our security system, or if you're using VPN (Virtual Private Network).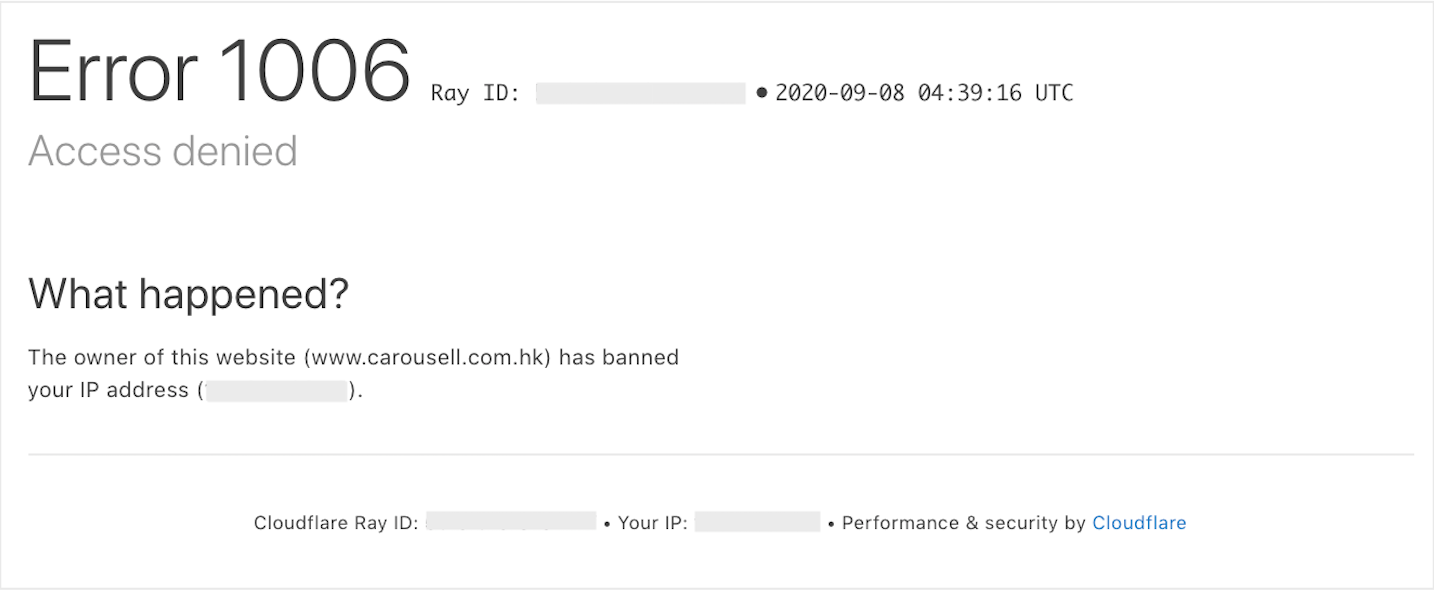 As we constantly upgrade our servers and improve security on our platform, our servers will automatically block out IP addresses that are found to be malicious and/or suspected of engaging in malicious activity. IP address blocks are usually temporary and are used as a safety measure against potentially malicious activity, and may be lifted upon verification.
If you're constantly facing this error, we advise trying the following:
Turn off any sort of VPN

Try switching to another wifi network or use data network to access Carousell
You may also file an appeal here with your account details and a screenshot obtained from the steps below:
Connect to the wifi or data network where you encountered the issue

Access

https://carousell.com

via a web browser

Provide us the screenshot of the page you are seeing after clicking the link above