[Singapore] How do I verify my identity?
As a Carousell Protection seller, you need to complete the Identity Verification in order to Withdraw your balance. Verification takes 1-3 working days.
Starting 30 May 2022, users will be prompted to re-verify their ID, even if you have already done so previously. This is an updated requirement from Stripe, in order to comply with the Singapore's Payment Services Act (PSA) 2019 and Notice PS-N01 whereby Stripe needs to conduct the verification flow and obtain the information directly from you. Users will be allowed to continue using Carousell Protection but you will no longer be able to cash out your balance if you have yet to re-verify your ID with Stripe.
Please ensure that you have updated your app to the latest version in order to proceed with this new verification flow.
Here are the steps to Verify your Identity;
1. A pop-up notification will prompt you to update your details. Alternatively, you may go to your "Me" page and tap on the "Balance" icon to access your "Update Withdrawal details" page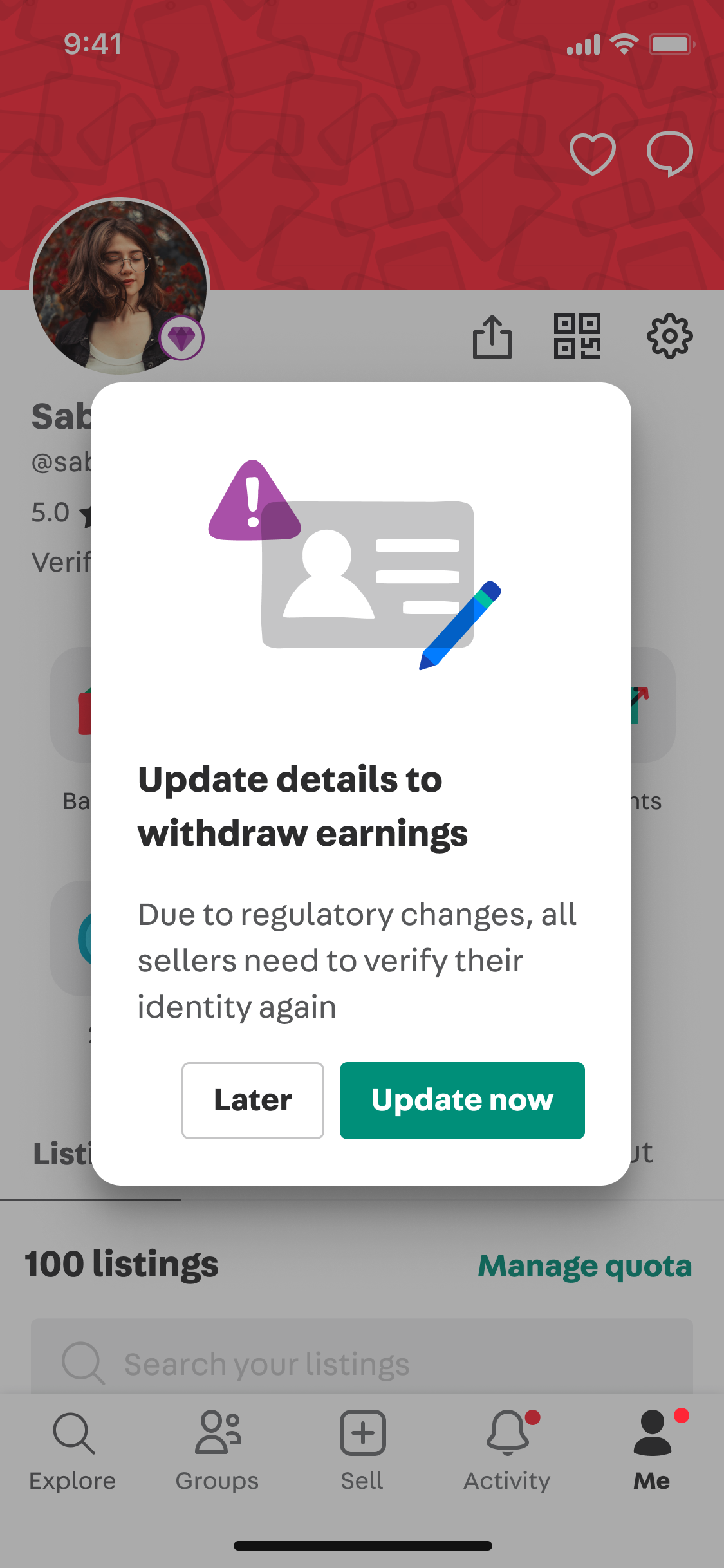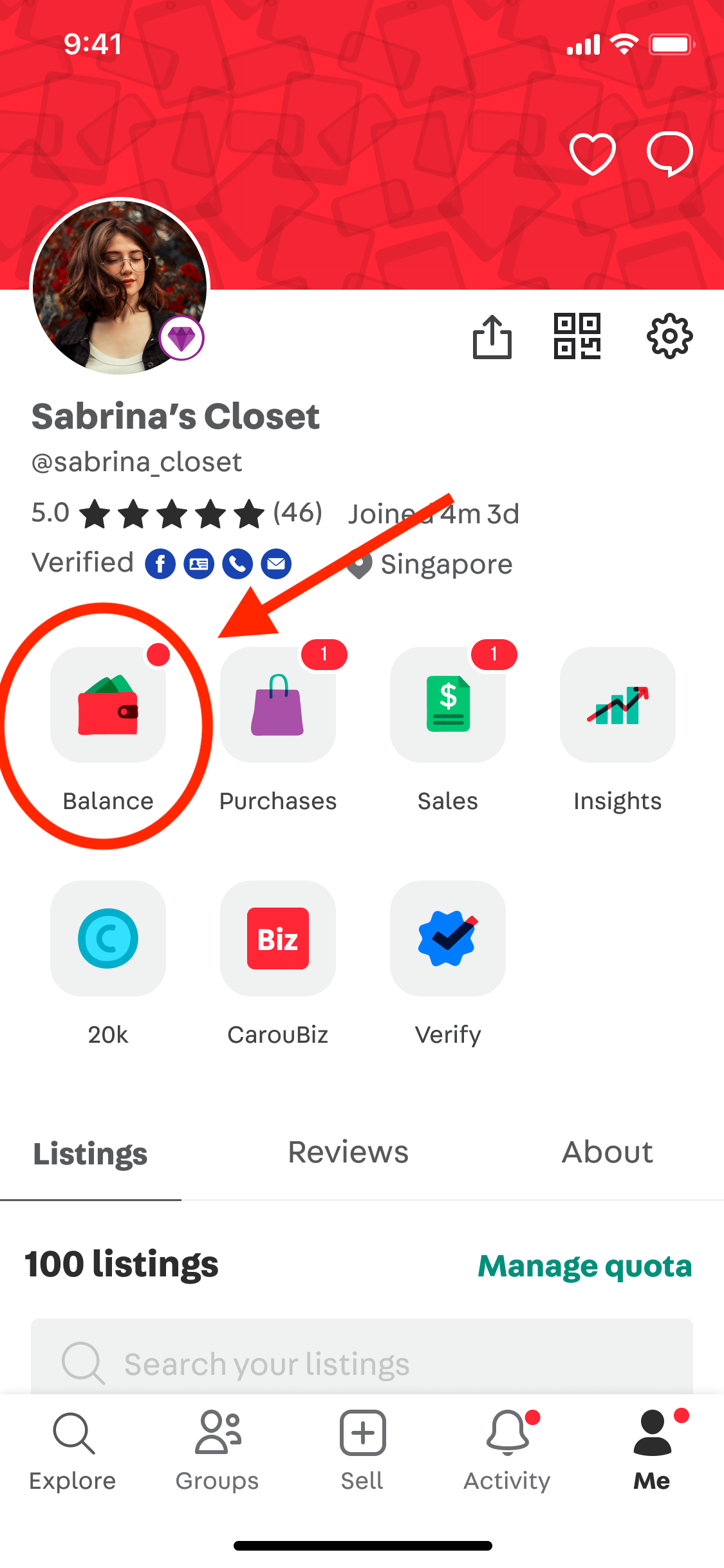 2. Tap on the Settings icon on the top right corner of your Balance page or you may also click on "Withdraw"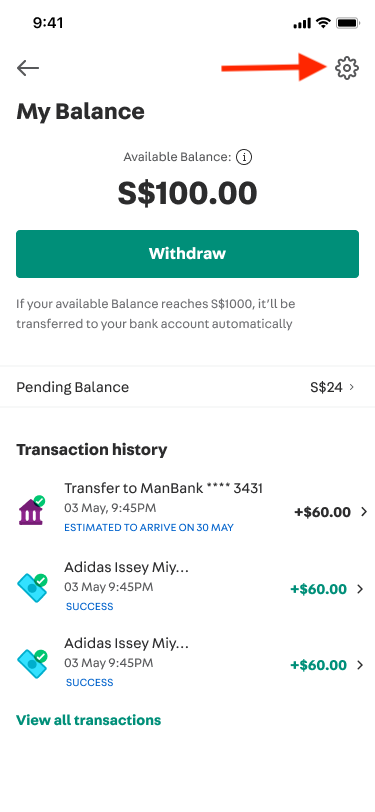 3. Tap on "Verify your Identity". You will be redirected to the Stripe Verification page.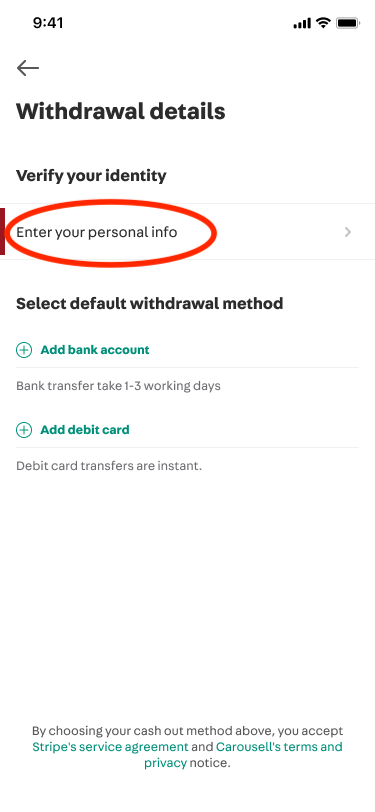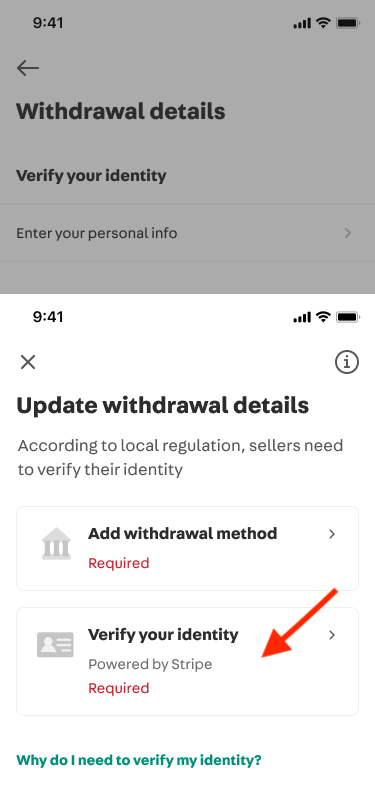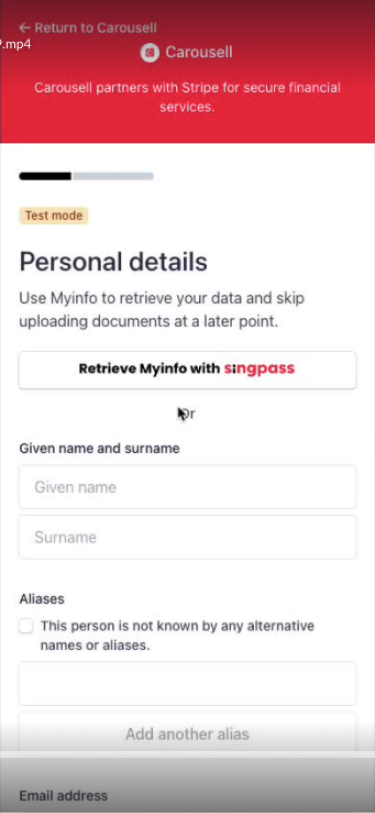 For Singapore Citizens, Permanent Residents, Passholders (e.g. Employment Pass, S-Pass etc) and Work Permit holders, we strongly encourage you to re-verify your identity on the Stripe portal by logging in via Singpass to retrieve your data and skip uploading documents at a later point.
For users who do not have a Singpass account, you may type in your personal details in the form provided and you will be required to upload a photo of your Identity Card/ Driver's license/ Passport and your bank statement showing your latest transactions. It is best to use the upload feature rather than to take a photo as there may be specific file type required that may not be in sync with your camera settings.
4. Verification may take 1-3 business days. Once Verified, you may add your bank account/ debit card details to Withdraw your balance.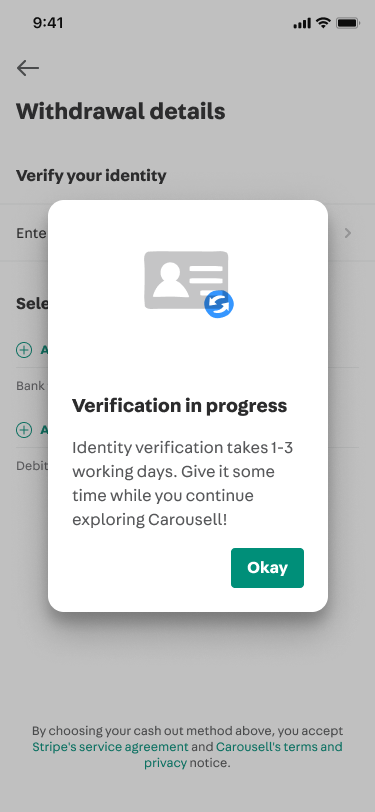 5. You may check in on your Verification status via your Balance > Withdrawal details page. Successful verification will be updated with a Verified by Stripe badge. For unsuccessful verification, please reach out to us via Contact Support.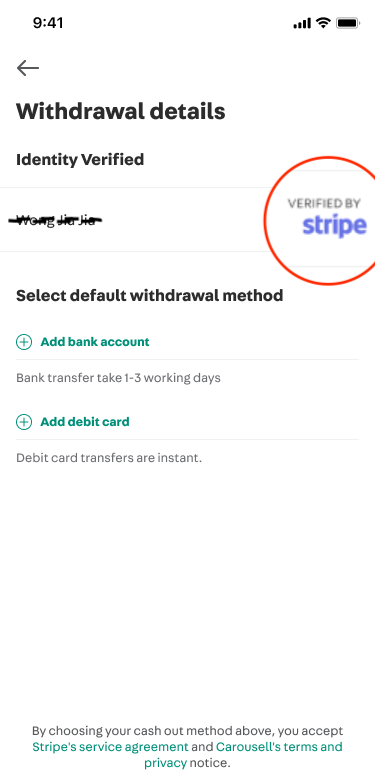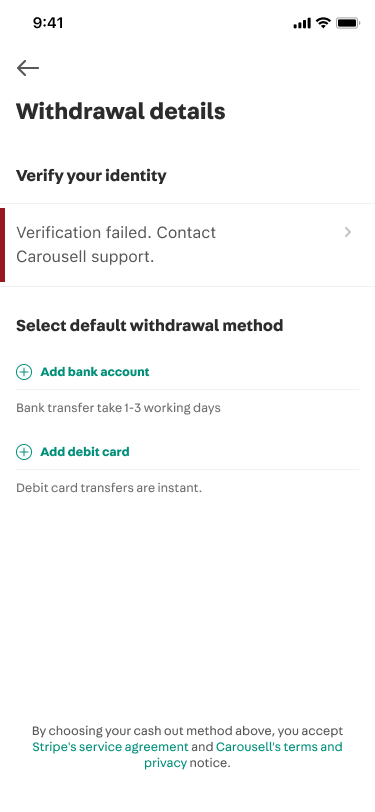 I have attempted the re-verification flow, however I am still unable to Withdraw my Balance. What should I do?

If you have already attempted to re-verify your Identity following the Verification steps above or via this Carousell link; https://verify.carousell.sg/go-verify/, please allow 1-3 working days for your status to be reflected and for you to be able to Withdraw your Balance.
In the event that it has passed 3 working days and the status of your Verification has not been updated, please reach out to us via Contact Support with a coloured photo of your NRIC (front and back), Passport or Driver's license. Additionally, some users may also be prompted to submit their bank statement with their latest transactions as part of this Verification process during our checks. Do note that this additional documentation is required by Stripe, our trusted payment partner and such information handed to us will be kept strictly confidential and not be shared to anyone apart from Stripe. We will delete personal information as necessary once we have handed over the relevant documents to Stripe.