[Singapore] Buyer Protection for Meet-ups
You can also enable 'Buy' button for meet-ups.
Simply select 'Meet-up' as your deal method after you have enabled the 'Buy' button.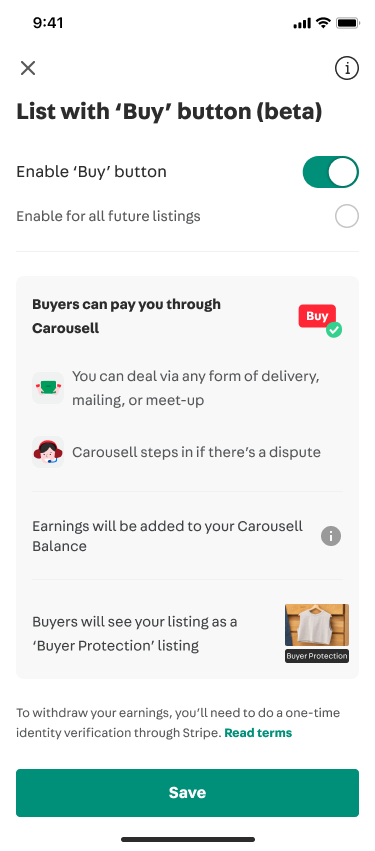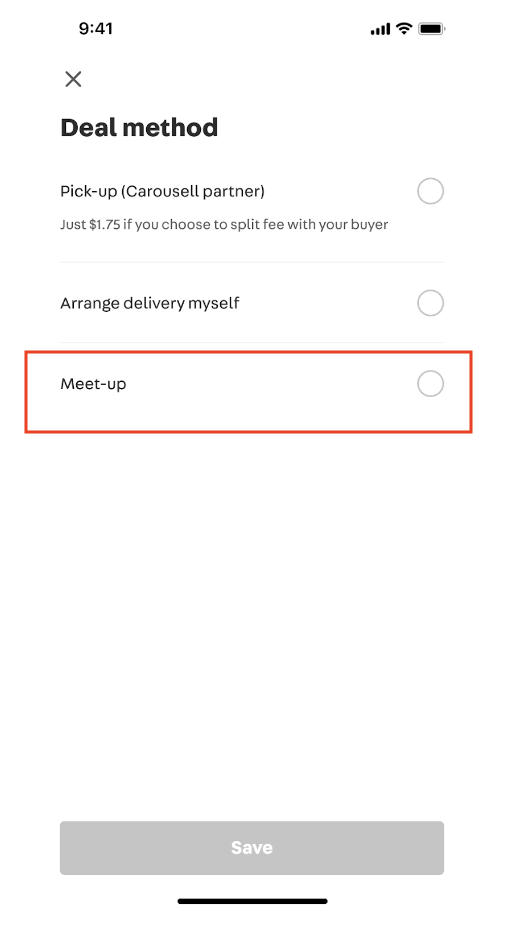 Once an order is placed, there will be an auto-chat message created between you and your buyer. You may chat with your buyers to schedule a convenient location and time to meet. Once confirmed, meet up with your buyer to deal!
It is important to note that sellers should only confirm deal if both parties can agree on a meet-up time and place as the deal cannot be cancelled once you have clicked "Confirm deal".
Upon meet-up, please make sure to ask your buyer to check the item before tapping "l have received my item".
For sellers: Even if your buyer did not click on 'I have received my item' or forgot to do so, the order will still be automatically completed, 13 days after you've confirmed the meet-up. Read more about My buyer did not click on 'I have received item'.