Protecting yourself from phishing scams
With the rise of phishing scams, as Carousell, we remain committed to protecting our users with our very best efforts. We would also like to remind users to be cautious when shopping online. Here are some ways in which you can stay vigilant.
1. Never disclose your personal or internet banking details and OTP to anyone.
Beyond our official mobile app and website http://carousell.com, we will never direct you to external websites or platforms to key in your banking details.

2. Do not click on external links that seem suspicious
Verifying website links
All Carousell websites will end with carousell.com, carousell.sg, carousell.ph, carousell.app.link or carousellluxury.com. Check your address bar, make sure the url ends with carousell.com.
Examples of suspicious links: cutt.ly/YM60Fvw or carousell.payportal-sg.com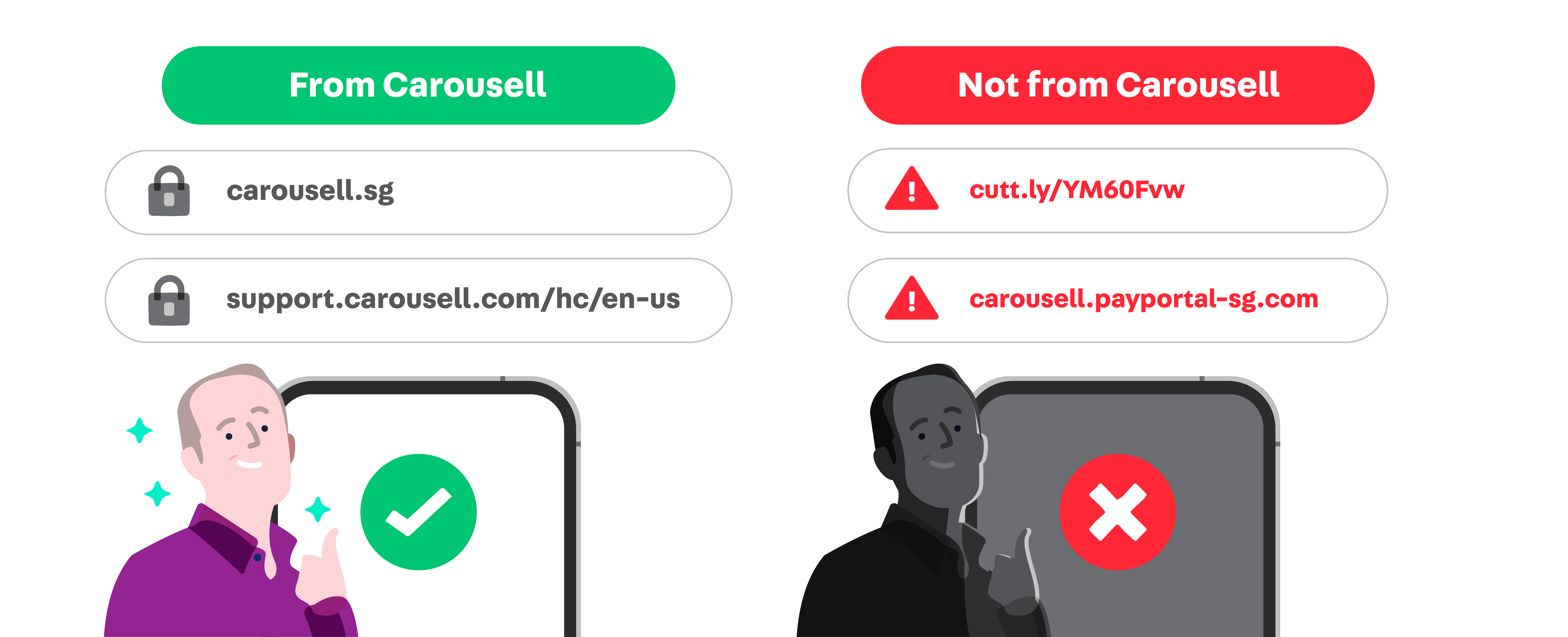 Verifying email addresses
Check the sender's full email address: Emails from Carousell always come from @carousell.com or @thecarousell.com.
Examples of suspicious emails: acc@carousselsginfo.com or johndoe@carousellprotection.sg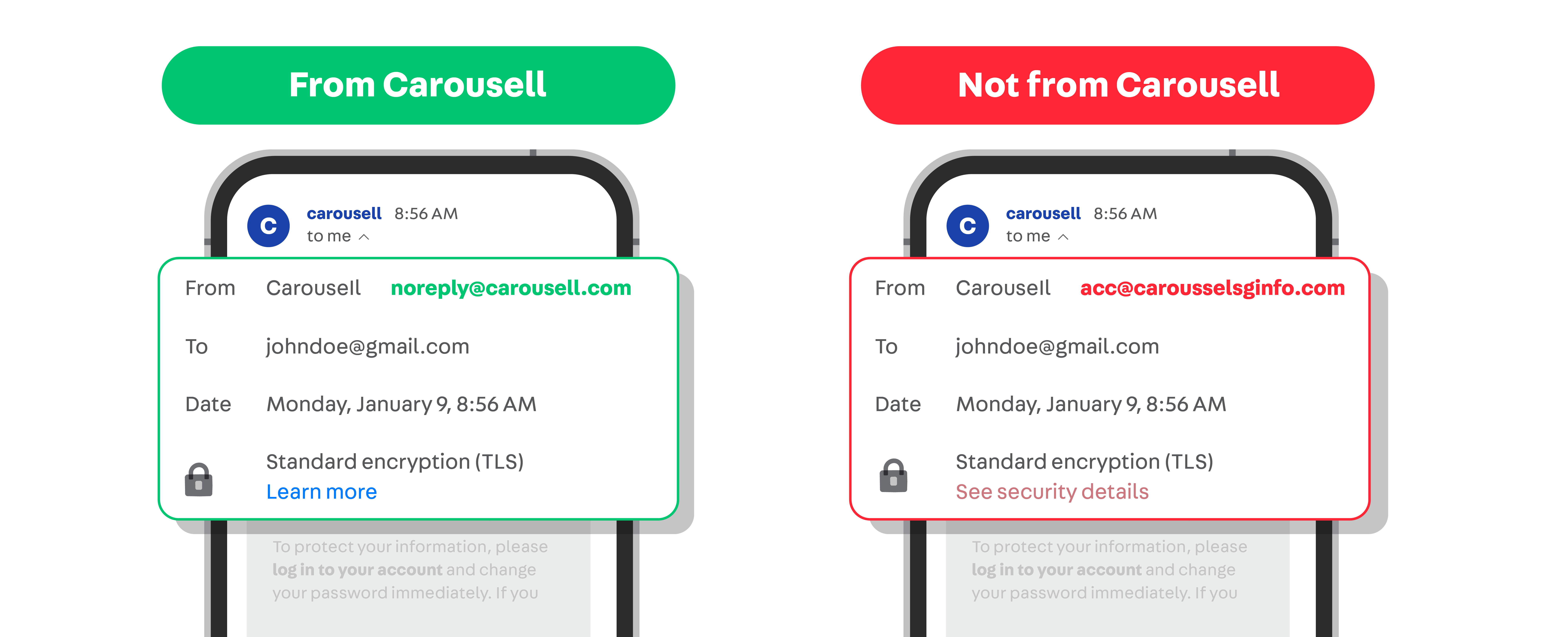 3. Verify the account's profiles

If you spot any suspicious activity or users on our platform, please report this to Carousell immediately through the 'Report User' feature that's available on both the web and the app. Our team will review these reports within 24 hours from when it's reported.
How to report a suspicious account: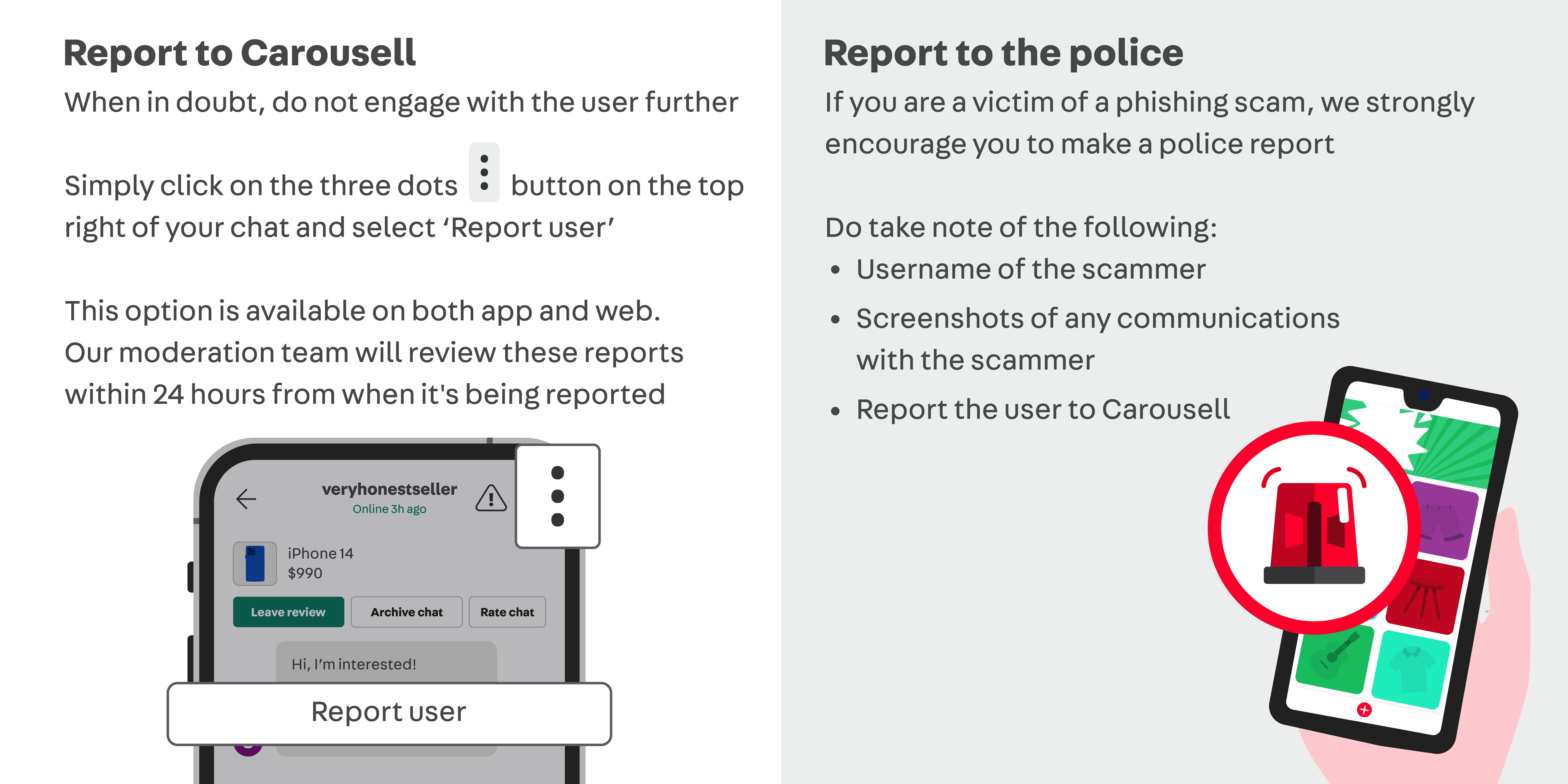 To understand more on the common scam tactics we've identified on our platform, you may visit this article for more details.