Announcement: measures to combat phishing scams
At Carousell, we are committed to building tools to protect you from phishing attempts.
Given the recent rise of phishing attacks, Carousell will no longer allow the sending of email addresses and unverified site links through Carousell chat.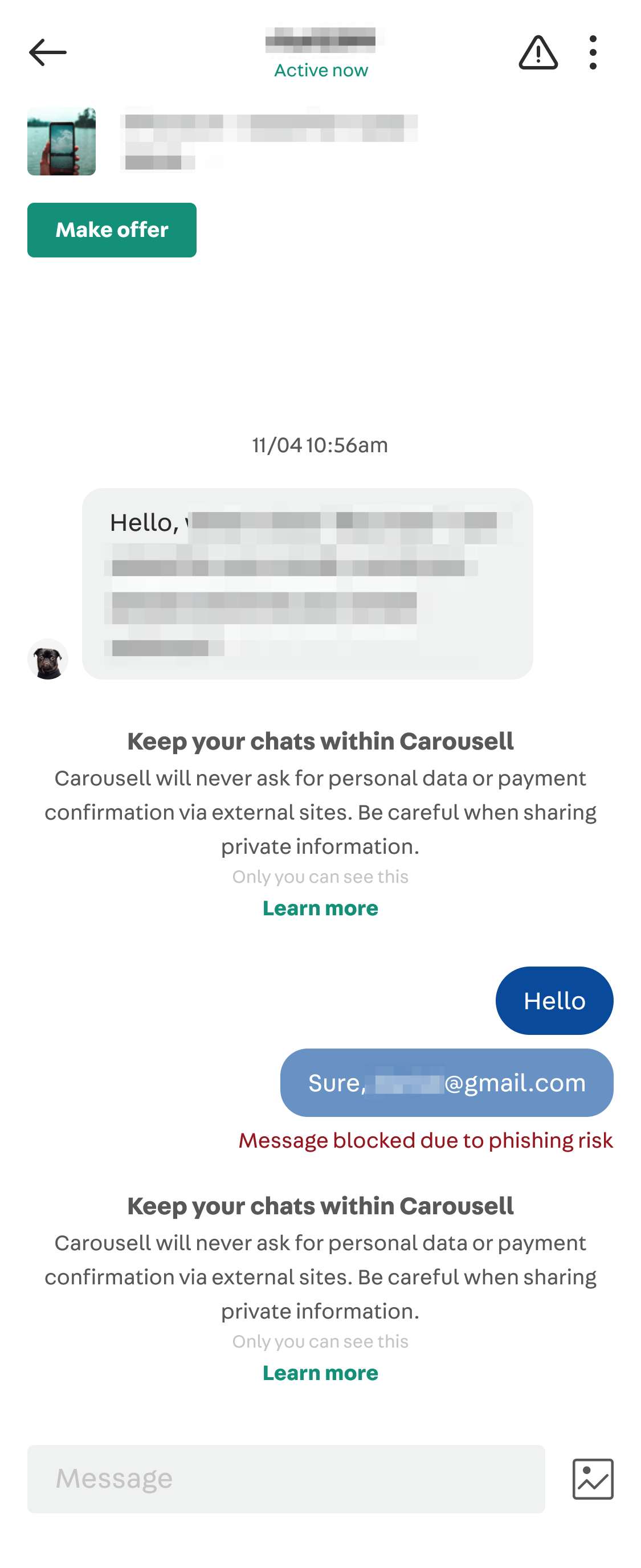 All conversations should be kept within Carousell, and we urge all users to be wary of sending personal information such as your email address and mobile number as that would increase your risk of being a victim of a phishing attempt.
Carousell has mechanisms in place to detect fraudulent behaviour but those mechanisms cannot operate if the chats are taken out of Carousell. Help us safeguard your transactions by keeping your conversations on Carousell.