[Hong Kong] CarouBiz tools: Premium Seller Badge
Premium Seller Badge is a purple diamond icon that is pinned right on your account's profile picture. It will be displayed automatically on your profile, once you're subscribed to CarouBiz.
Having the badge helps you to stand out from the crowd and boosts your credibility as a seller.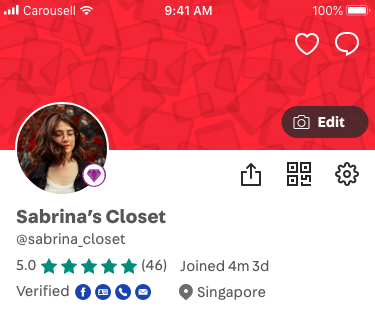 -----------------
How do I subscribe to CarouBiz?
Check out this listing for more information. If you wish to contact our sales team, please follow our official Carousell account (@carousellhk.merchants) and leave a message!