[Singapore] Enabling DBS PayLah! Express Checkout
How do I enable DBS PayLah! Express Checkout?
1. Go to the 'Me' tab > Settings > 'My Payment Methods' > DBS PayLah!
.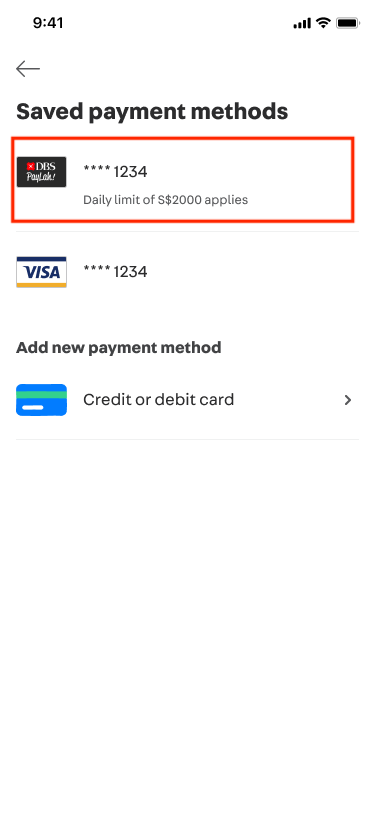 2. Enter your mobile number and tap on 'Connect'.
You must have a valid DBS PayLah! account in order to proceed.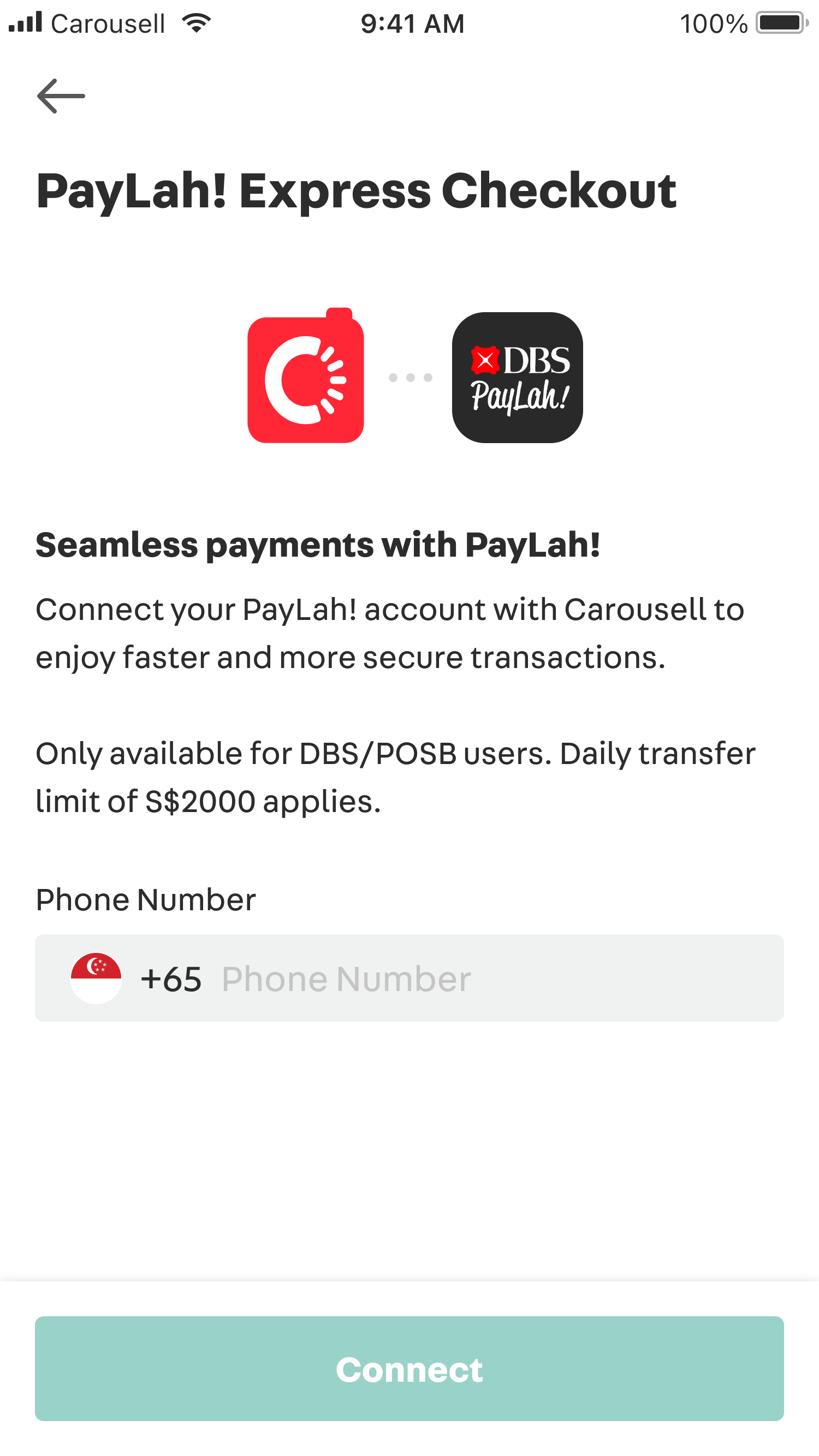 3. After getting redirected to your DBS PayLah! app,
a. Tap on 'View Details'. You can find this step at the bottom of the homepage
b. Tap on 'Proceed'
c. Enter your DBS/POSB Banking ID,PIN number, and one-time verification password
How to disable DBS PayLah! Express Checkout?
1. Swipe left to disable PayLah! and you will be directed to your Express Checkout page from your DBS PayLah! app.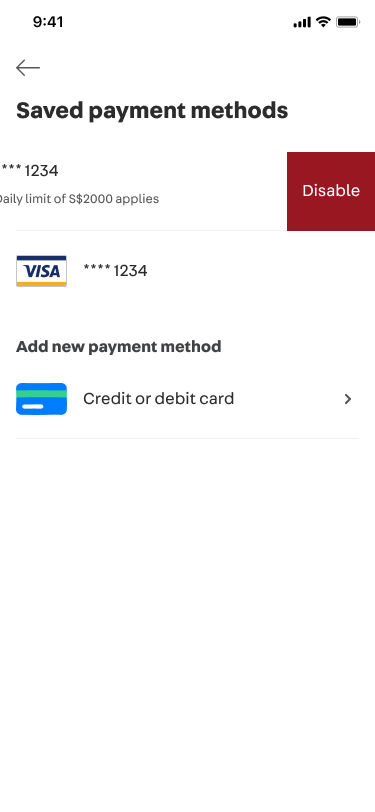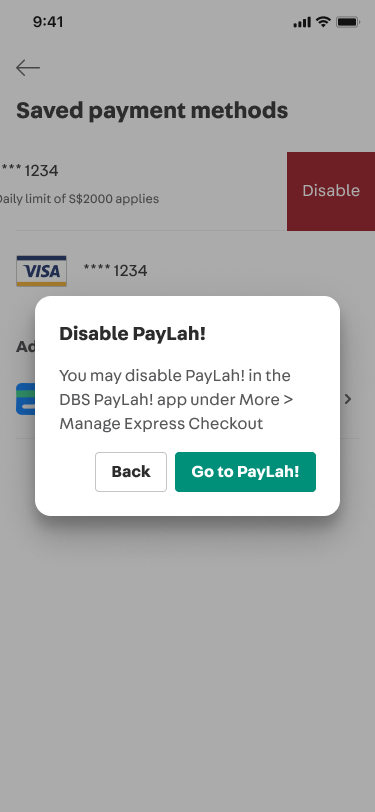 2. You may reconnect PayLah! in Carousell app by enabling DBS PayLah!
Note that if you change your email address or mobile number of your Carousell account, your DBS PayLah! Express Checkout will be automatically disabled for security purposes.

Is there a payment cap if I transact through PayLah?

If you would like to make payment through PayLah!, a daily transaction limit of $999 applies by default, and it can be updated to $2000 for digibank users. You may refer to this link on how to increase your PayLah! limit. For transactions greater than $2000, you will need to change your payment method to Visa or Mastercard Debit/Credit Card.