[Malaysia] Pay with GrabPay!
How do I make payment with GrabPay?
1. Select GrabPay as a payment method
2. If you have an existing account with Grab, you will need to enter your registered phone number with Grab to receive the OTP code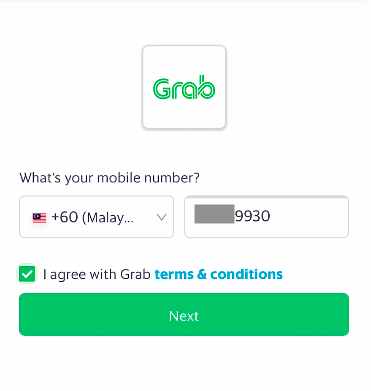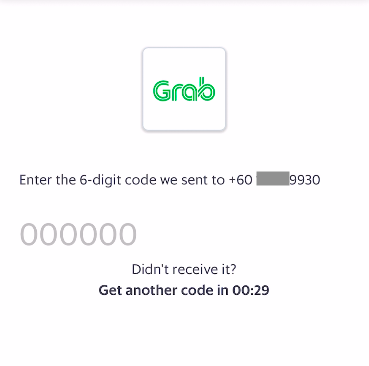 3. If you don't have a Grab or GrabPay account, you will need to create a new account on the Grab app.
What if I don't have sufficient funds?
You can top up your GrabPay balance via credit/debit cards. Online payment (FPX) is not accepted by GrabPay for topping up of funds. The topping up of funds is managed by Grab on their pop-up browser within the Carousell app.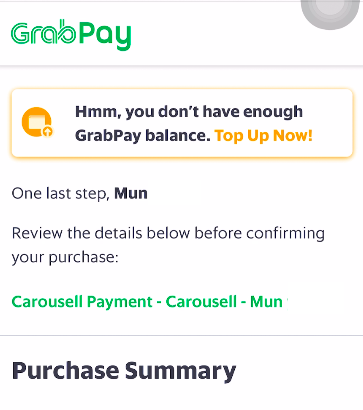 What are the limits of GrabPay Wallet?
For basic wallet, the limit is RM500 and for full wallet, the limit is RM1500. The minimum amount required to top up your GrabPay e-wallet via debit and credit card is RM20.
For more information, check out what are my GrabPay Wallet balance and transaction limits on Grab's Help Centre.
How can l get a refund for my GrabPay payment?
If the order is cancelled, the money will be refunded in less than 10 minutes to your Grab e-wallet directly, in some cases the refund might take up to 2 days. The refund must be initiated on Carousell app, not Grab app.
How will promotions like cashback and Grab points run when l make payment via GrabPay?
These cashback promotions will not run on Carousell. All of these promotions will run on the Grab app.