How do I strikethrough my marked-down listing prices?
While browsing the marketplace, you may have come across a listing that looks like this.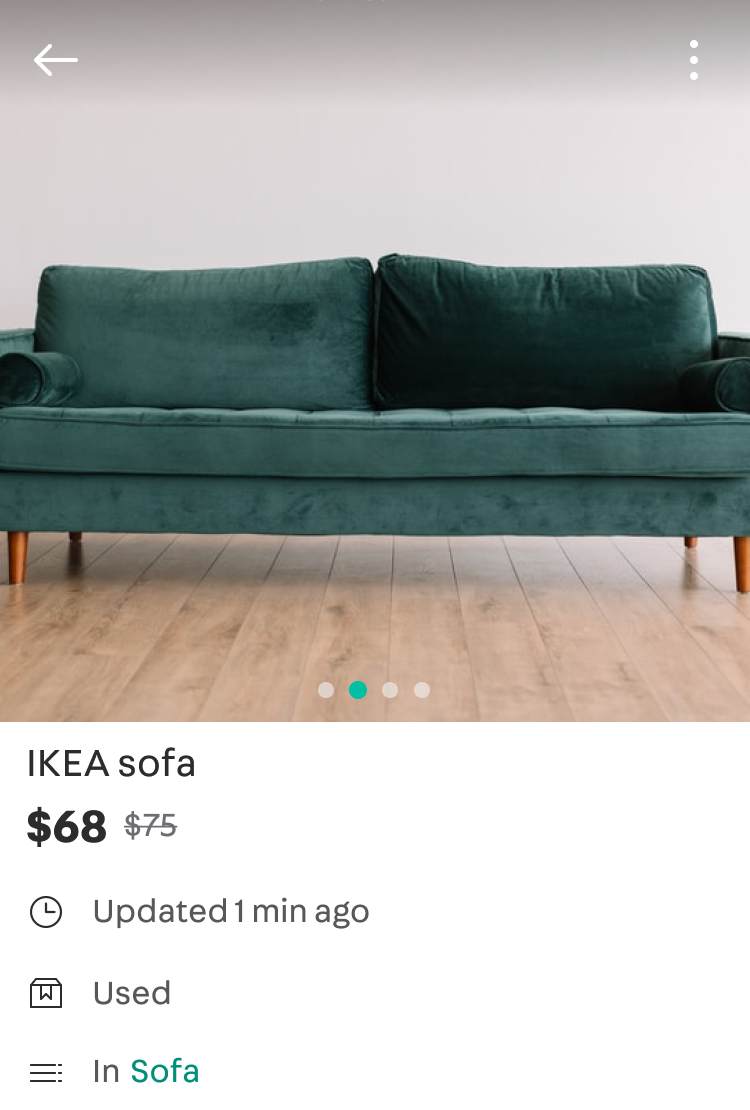 This feature is currently available to selected users each day who meet certain criteria for their listings. If you're eligible for this, you'll receive a chat message from us. To prevent abuse of this feature, we don't reveal the specific details of the criteria. Multiple users will receive it each day!