[Malaysia] Shipping: What is a shipping fee difference in my Balance?
As a seller using Poslaju as your shipping courier, you may see 'shipping fee difference' in your Balance.
This shipping fee difference amount is applied in cases where the item weighed at the post office is heavier than the weight indicated when listing the item.
Carousell deducts the amount equivalent to the difference in shipping fee from the final order. The same is reflected in the transaction history.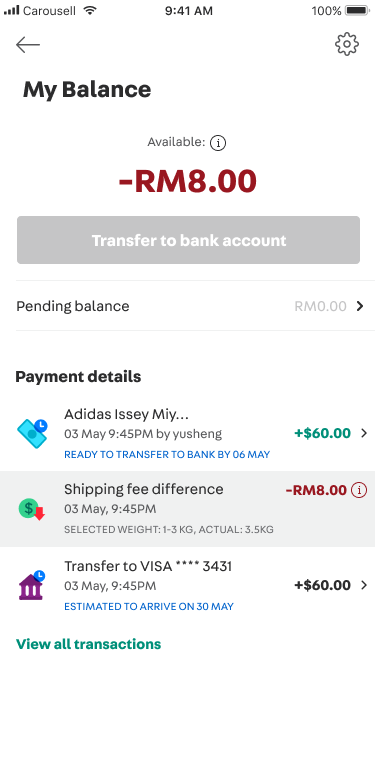 For example: when listing an item, you chose XS size (0-1kg) for your parcel, which is priced at RM 6.50. However, the actual weight turned out to be M (3-5kg) which is priced at RM 11.90. Carousell will deduct the difference in the above case, which is RM 5.40, from your balance.
To avoid paying for shipping fee difference, do ensure that you choose the right parcel size when listing your item. The buyer pays for the shipping fee.