[Malaysia] Shipping: Do I need to pay the shipping fee?
As a seller, you have the option to absorb the shipping fee by allowing 'Free Delivery' for your buyer or you may choose to set a custom shipping fee. If you opt to ship with Carousell delivery partner - Poslaju, the shipping fee would be paid by the the Buyer. Buyers get to enjoy exclusive shipping rates for Poslaju.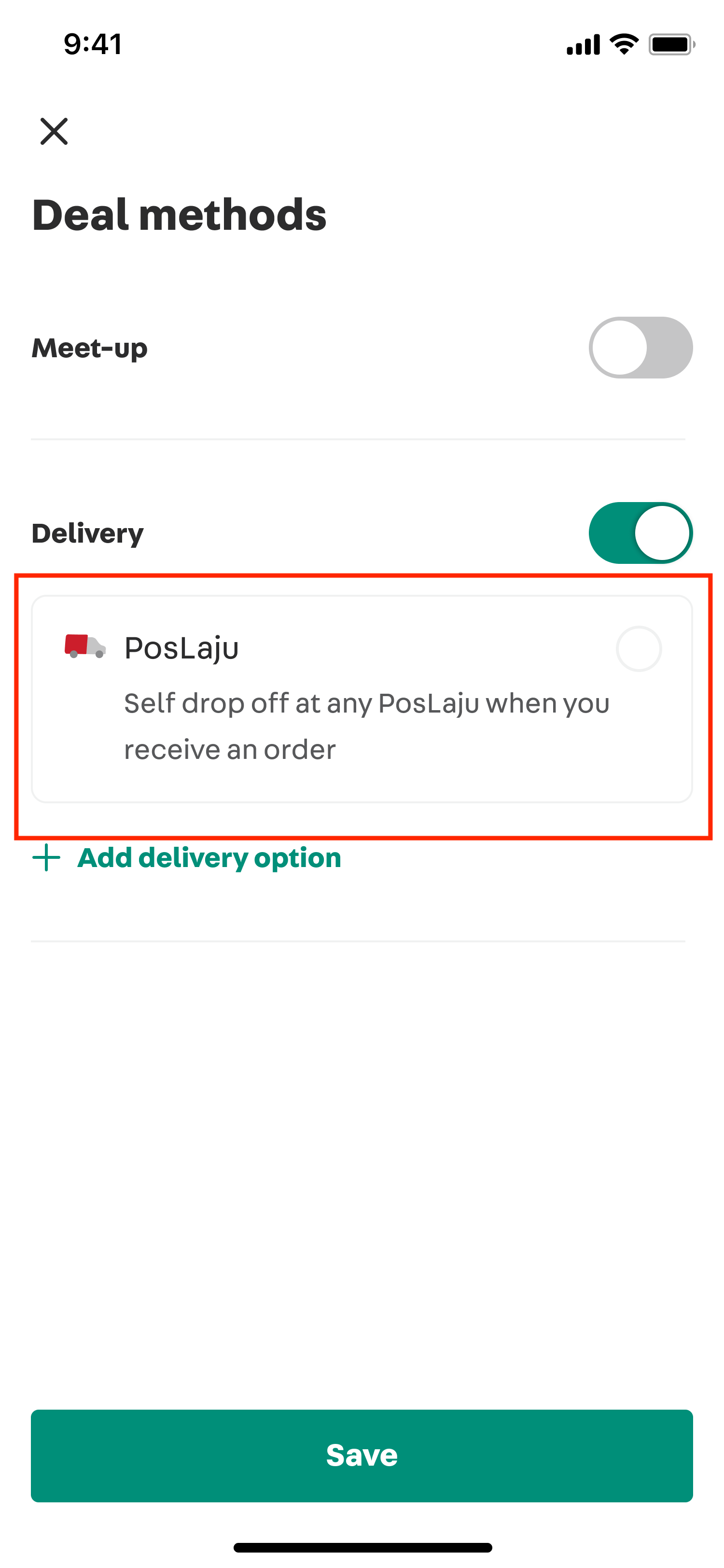 Enable 'PosLaju' shipping when listing your item
Click here for How to ship with PosLaju on Carousell?
Should I include the shipping fee in the price of my item?
If you choose Courier (Seller arrange) as the deal method, the price of your listing should not include the shipping fee. There is another section to input the Shipping fee chargeable to buyers.