[Malaysia] Shipping: Do I need to pay the shipping fee?
As a seller, you don't have to pay for shipping fees. Buyers pay for the shipping fees, but enjoy Carousell-exclusive PosLaju shipping rates and save up to 40% on shipping fees!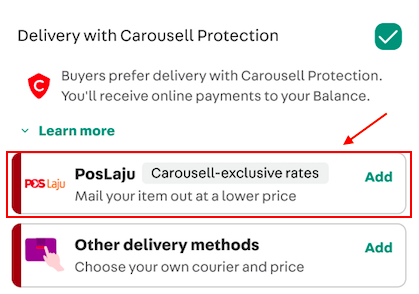 Enable 'PosLaju' shipping when listing your item
Click here for How to ship with PosLaju on Carousell?