[Malaysia] Shipping: What if l chose the wrong parcel size?
For PosLaju shipping on Carousell
If the buyer hasn't paid for your item, you can edit the listing and change the size.
Tap on '•••' at the top right-hand corner, then select 'Edit listing details'.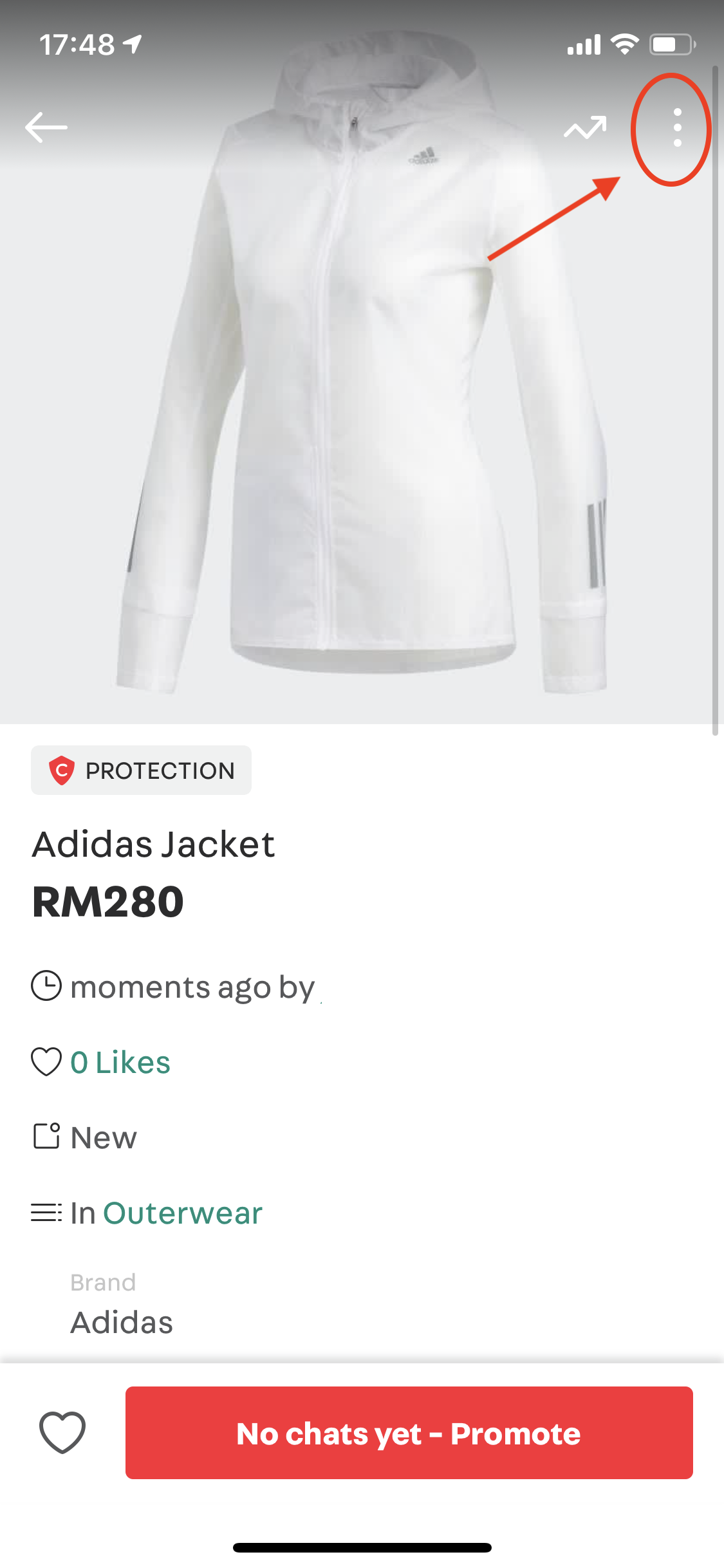 .
If the buyer has paid for your item, you'll not be able to make changes to the parcel size. Ensure that you choose the right size when listing your item. Sellers will be responsible for additional shipping fees for incorrect size chosen. Additional shipping fees will be deducted from your Carousell balance.
Refer here "How can I choose the right size for my item" for more details around how to choose the correct size.