[Malaysia] Extension of delivery for 'Buy' button orders
You can now extend delivery by up to an extra 9 days.
Note that an extension request can only be made once, and you have to inform your buyers before doing so.
Here's how you can extend your delivery
Step 1: Go to your profile and click on "Sale". From there you will be able to select the order and tap on "Need more time? Extend delivery" under "Order details"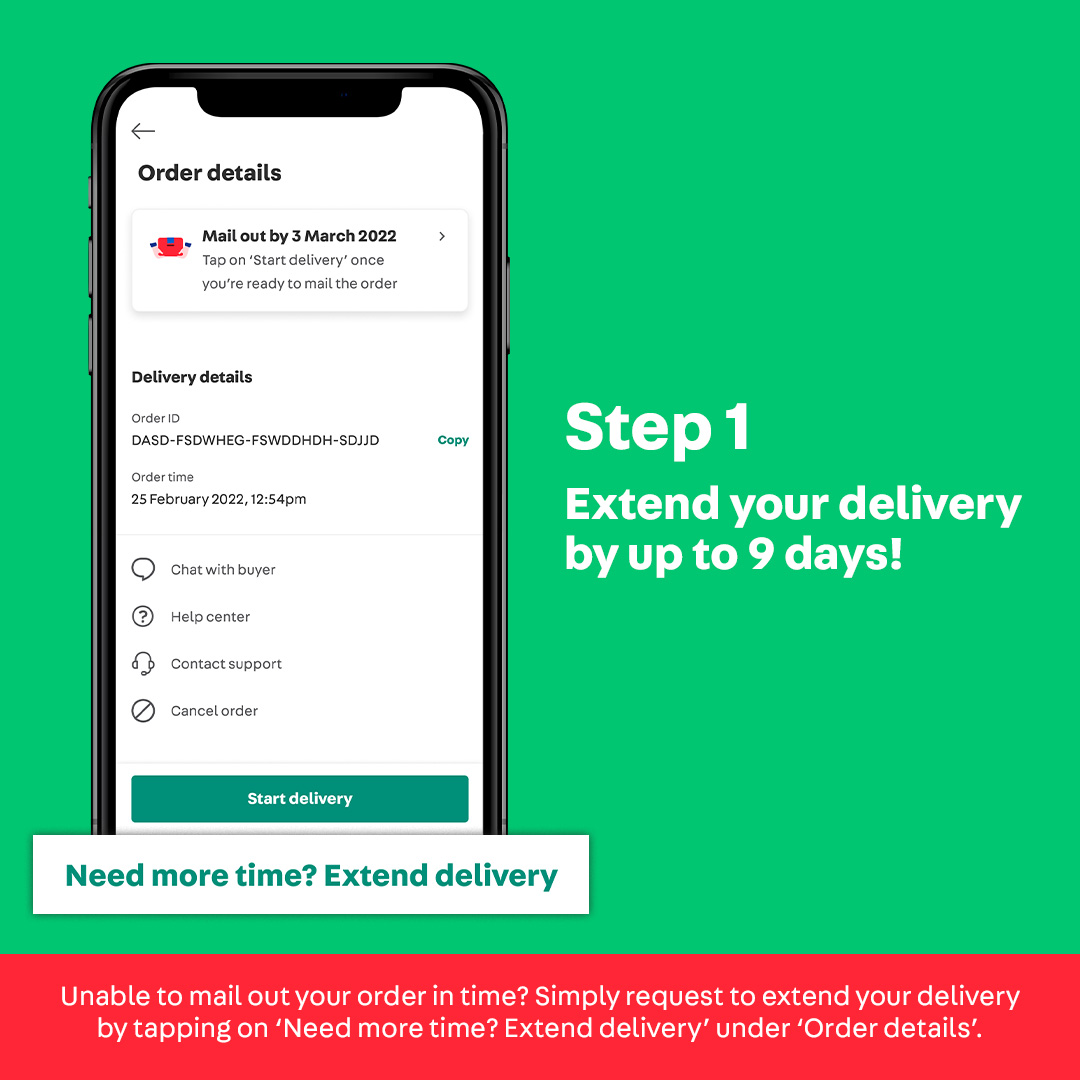 Step 2: Select the number of days (up to 9 days) to extend your delivery and tap on "Send Request"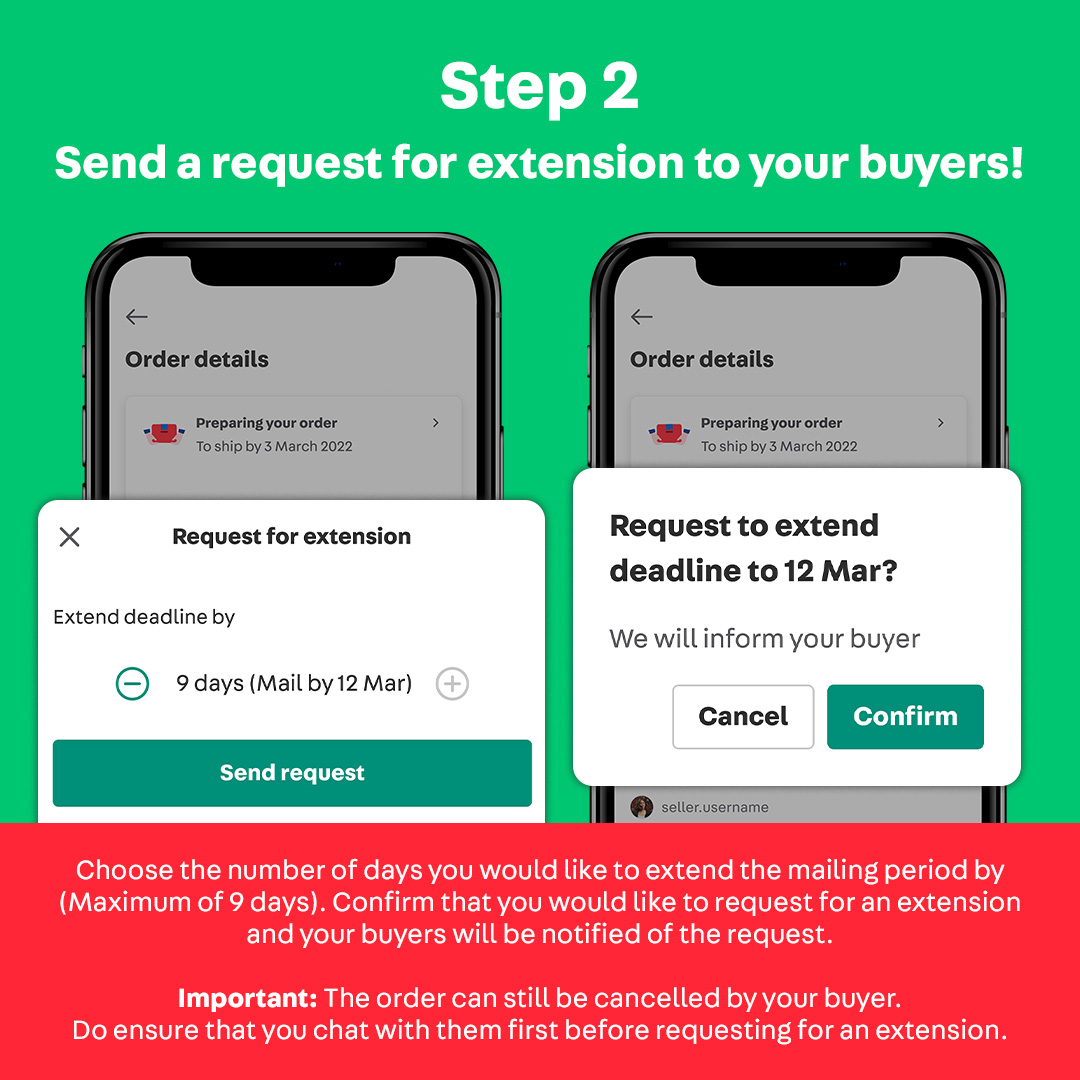 Step 3: Your buyer will be notified of the extension! They will be able to view the new delivery deadline on the Order Detail Page or in the Chat.