[Malaysia] Extension of delivery for Carousell Protection orders
Due to the COVID-19 situation, we understand that sellers like yourself may need more time to mail out your items. You may need more than 6 days. This is why we've launched the extension of delivery time for your Carousell Protection orders! With this feature, you can now extend your delivery by up to an extra 9 days.
Note that an extension request can only be made once, and your buyer has to accept the extension request. If the request is declined, sellers need to mail out the item before the original date.
Here's how you can extend your delivery
Step 1: Go to your "Deal details page" or "Prepare delivery" page and tap on "Can't make it in time? Extend your delivery"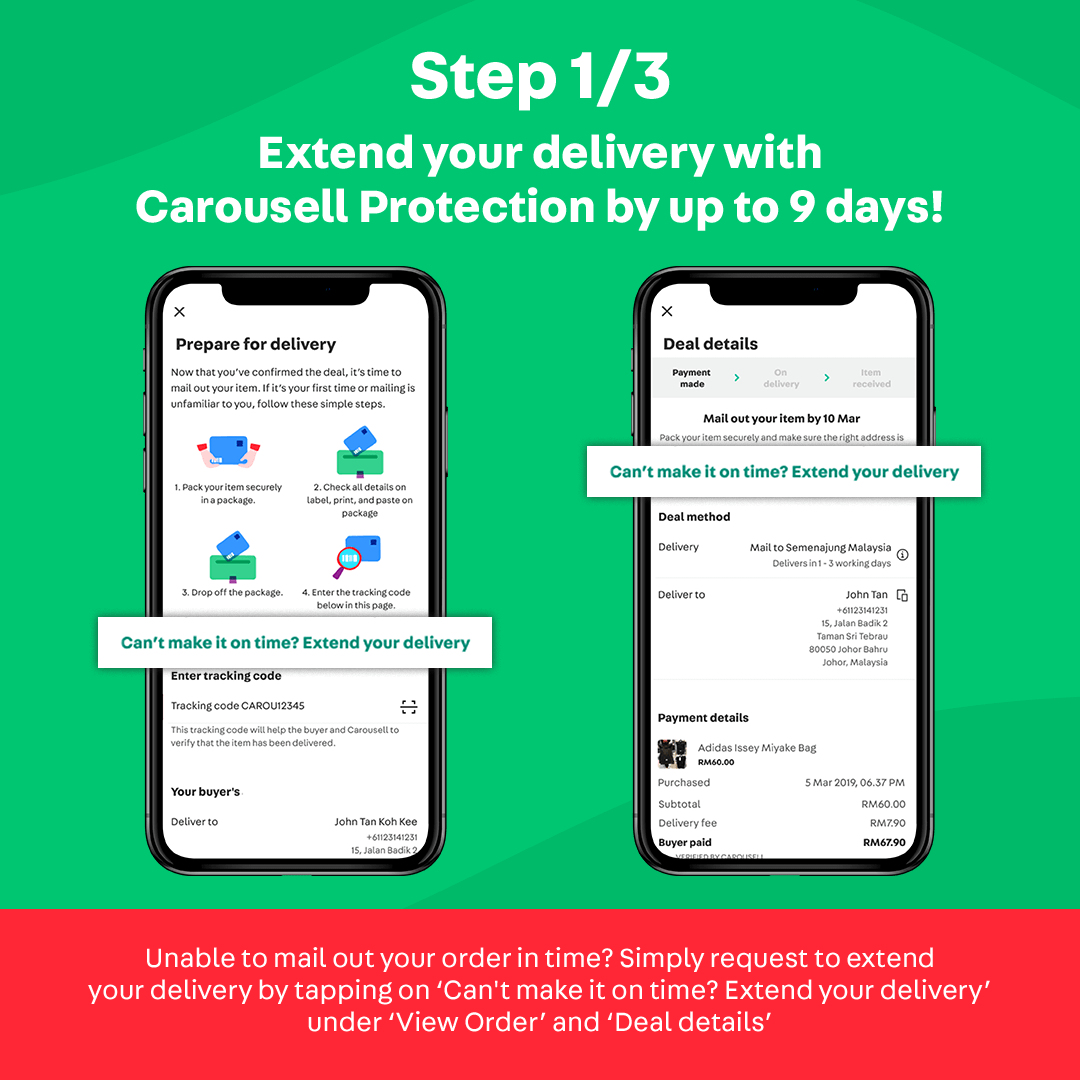 Step 2: Select the number of days (up to 9 days) to extend your delivery and tap on 'Request to extend'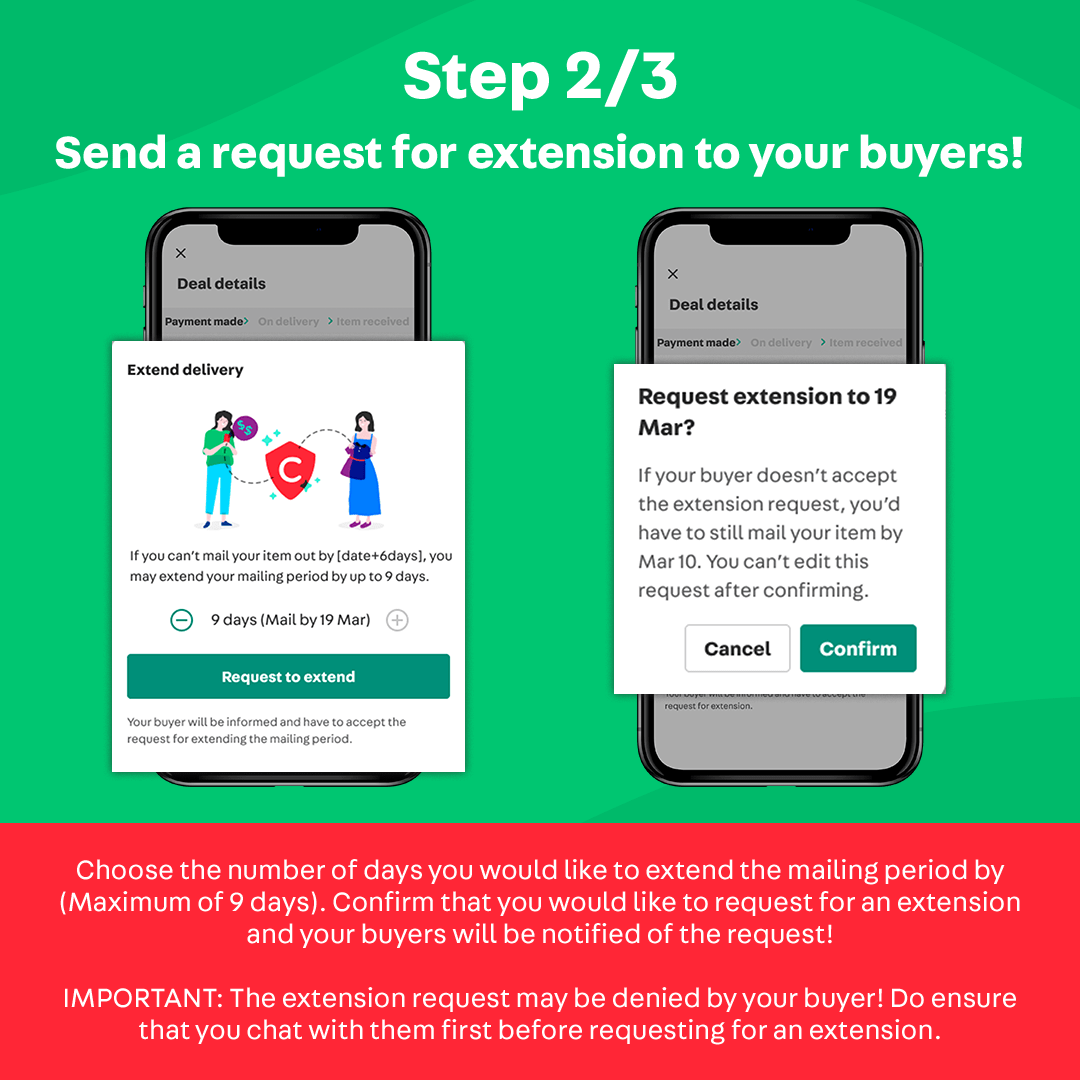 Step 3: Your buyer will be notified of the extension! Once accepted by the buyer, your delivery time will be extended by the number of days you've requested for.