[Singapore] Contactless delivery at exclusive rates with our partners 
Updated 4 January 2021
Looking for shipping and delivery options during this circuit-breaker period?
Good news to all buyers and sellers—Carousell has partnered up with local delivery service provider GOGOX (formerly GOGOVAN) to provide contactless shipping for our Carousellers at exclusive rates during this stay-home period. Support your local sellers and buyers, and use these local contactless delivery services to keep everyone safe.
Here's how you can enable delivery options when listing
Select 'Delivery' with Carousell Protection and tap on 'Custom Courier'. Choose a suitable delivery partner for your item and set your shipping fees based on the discounts provided!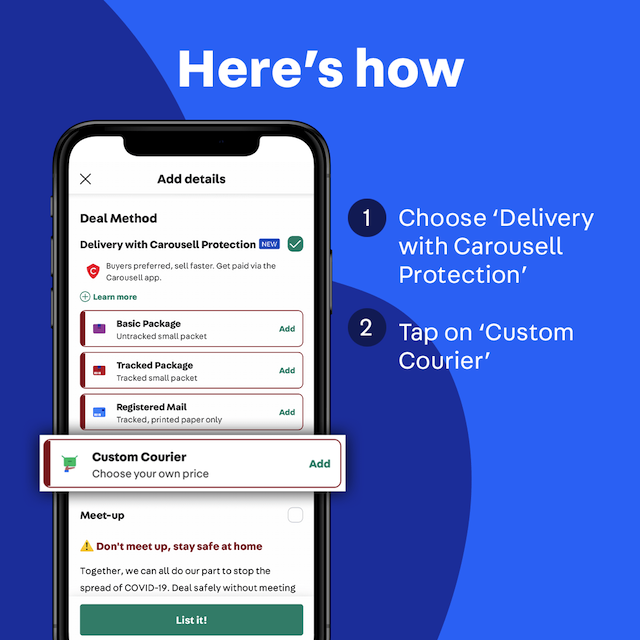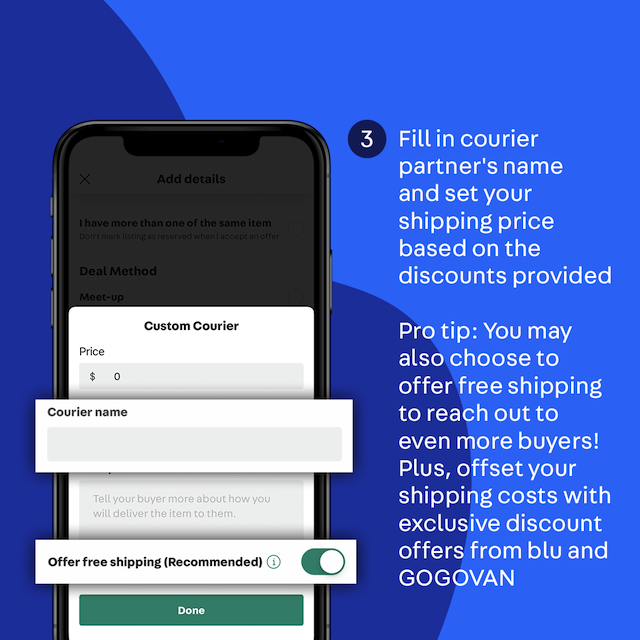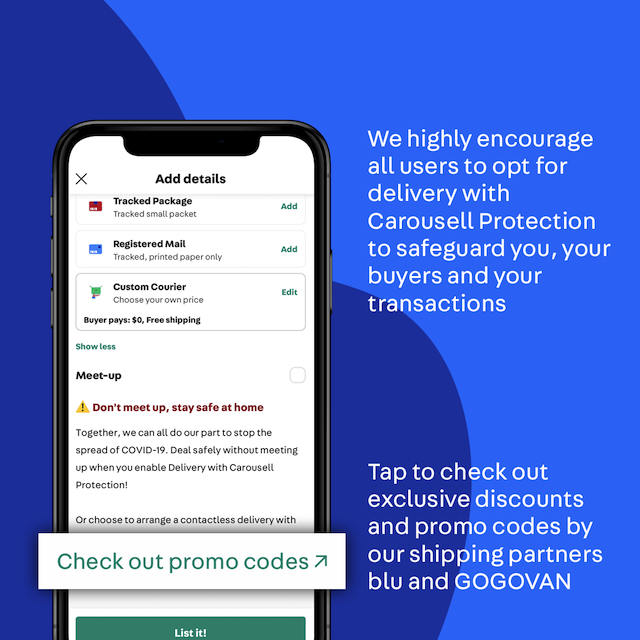 Exclusive deals only for Carousellers
GOGOVAN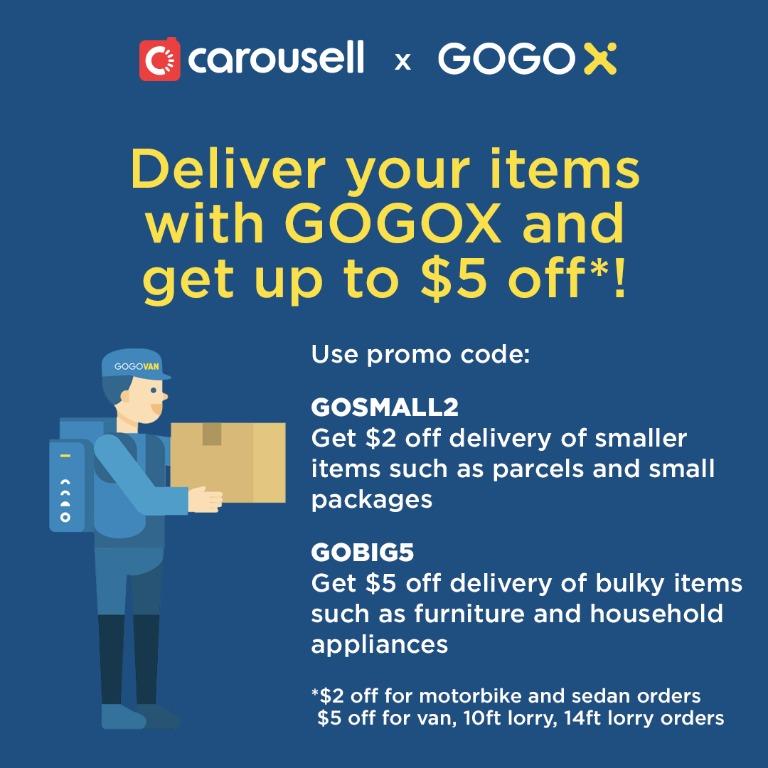 If you wish to use GOGOX for delivering small to medium-sized parcels, or bulky items,
Arrange with your seller or buyer via Carousell chat

Download the GOGOX app or make a booking from www.gogox.com/sg/
Use promo code <GOSMALL2> to get $2 off delivery of smaller items such as parcels and small packages
Use promo code <GOBIG5> to get $5 off delivery of bulky items such as furniture and household appliances
The promo code has to be applied on the GOGOX app or website. Rates and pricing can be found here. For more details, check out this listing.