[Malaysia] As a Buyer, how do I cancel a deal?
As a buyer, you have the option to cancel a deal as long as the seller has not shipped out the item.
Upon cancellation, you will receive their refund according to the payment method used.
For payments made via FPX (online banking), you'll receive your refund in 5 working days in your bank account.
For payments made via Debit/Credit cards, you'll find that no deduction has been made in the first place. Payment authorisation (a temporary hold on funds on your credit or debit card) will be released in 7-10 working days.
Working days : Monday to Friday, exclude weekend and public holiday. Please contact our team for assistance.
To cancel an Order
1. Go to 'My Purchases' or 'Order details' from the Chat page of the order
2. Scroll down the page to the bottom and you will find 'Cancel order'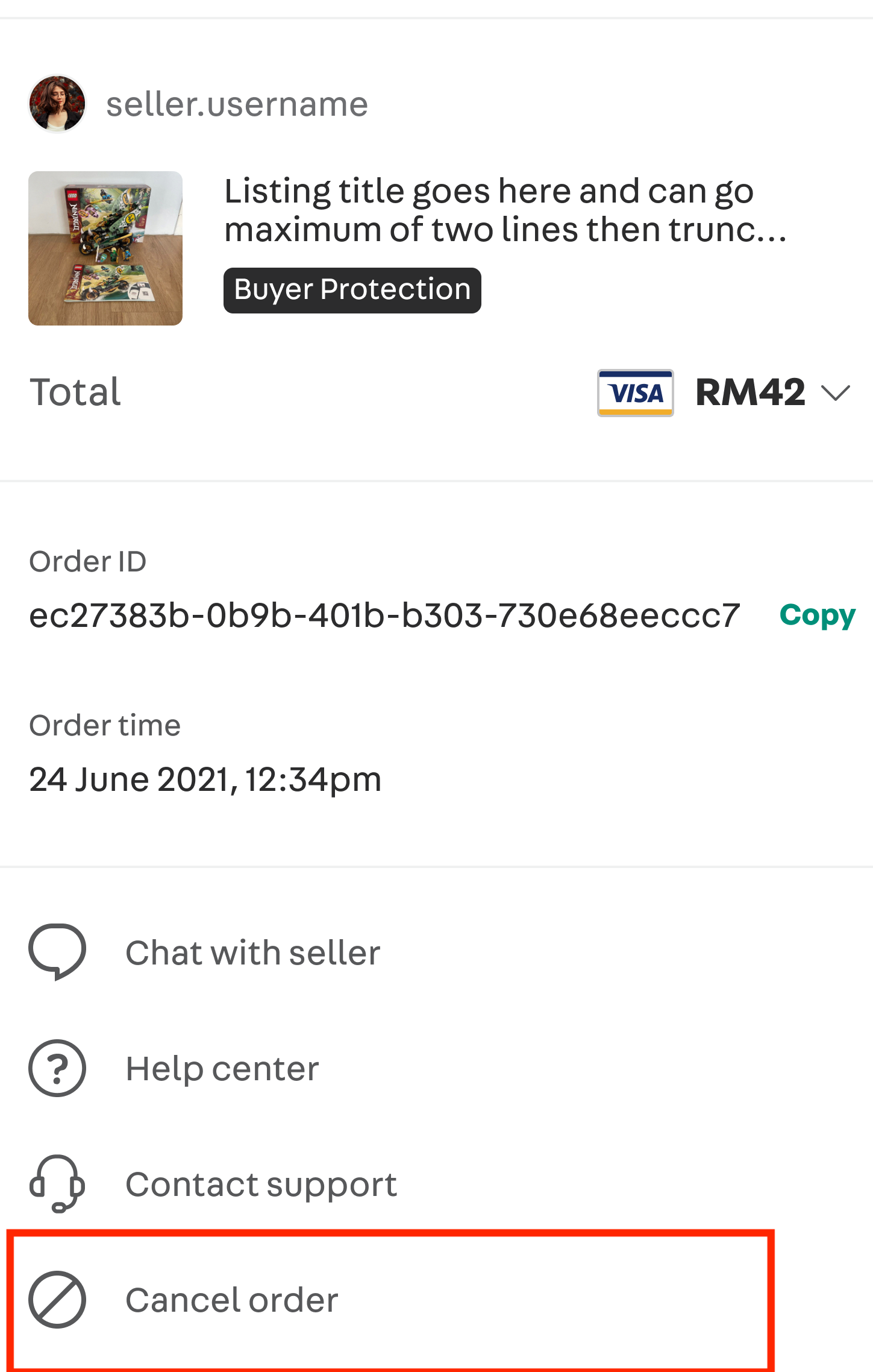 3. Select a reason for cancelling the deal and tap on "Cancel order"