[Malaysia] How do I verify my identity?
As Carousell Protection seller, you need to complete identity verification in order to transfer Balance to your bank account. Verification takes 1–3 working days.
Steps to verify your identity:
1. Tap "Balance" icon in your profile page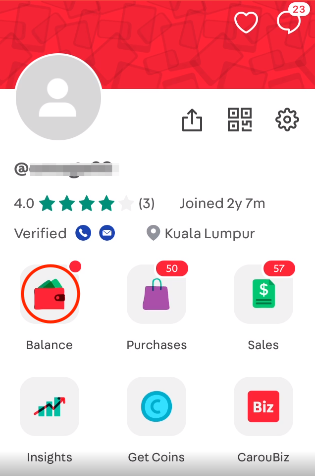 2. Tap on "Verify Now"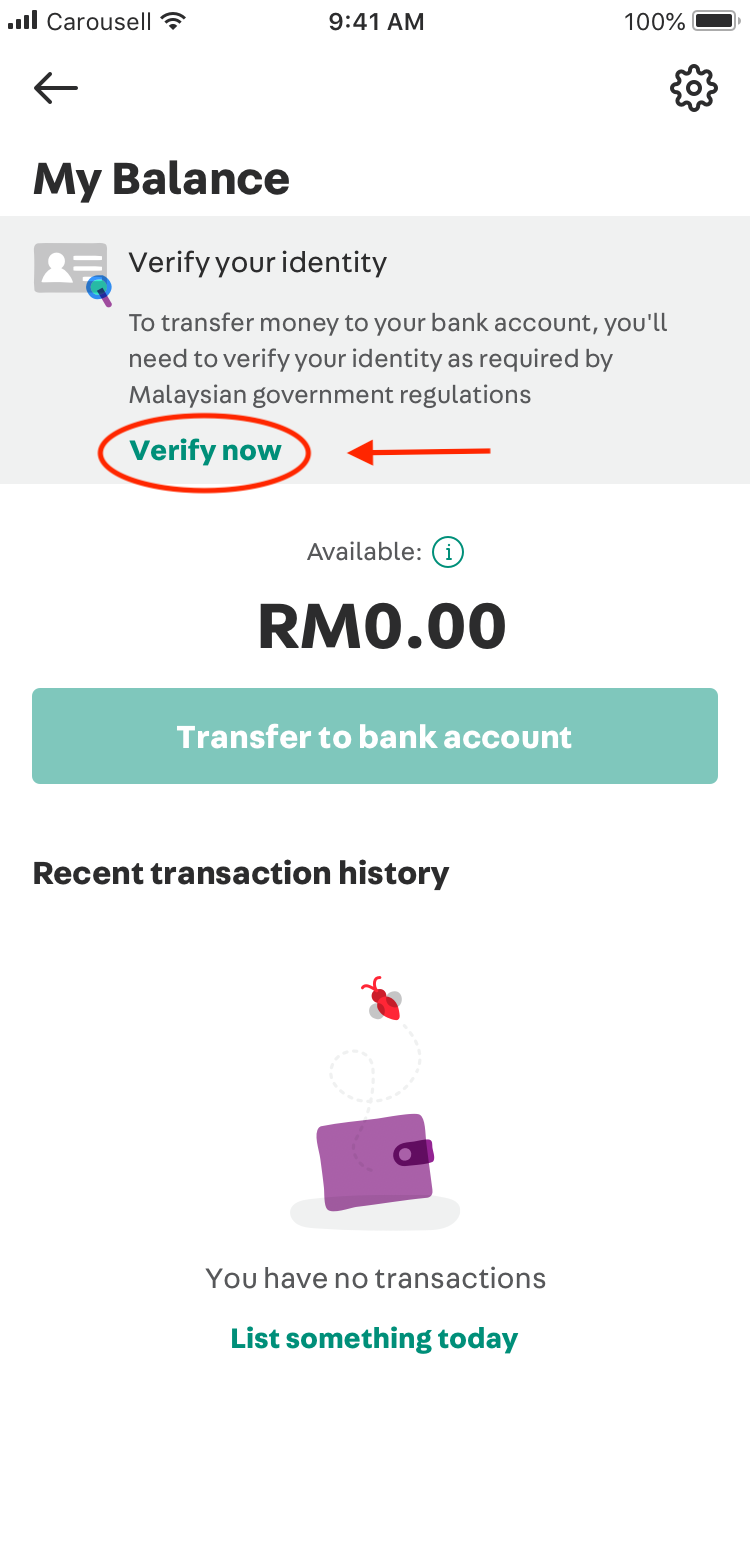 3. Enter all required information and remember to check the bottom box.