[Malaysia] Step-by-step guide on how to sell using Buyer Protection
* Note that you can only offer Shipping as a Deal method only if you enable the 'Buy' button.

If your buy button is Disabled by default, it means that you did not meet the criteria to be eligible to list with 'Buy' button which is to have;
Seller review rating of at least 4.0

Low order cancellation rate in the last 30 days




- Only one cancellation is allowed if you have less than 10 orders




- Cancellation rate kept to <= 10% for more than 10 orders
In the meantime, you will only have "Meet-up" as your deal method for your listings
We will notify you within the app through a direct chat message as soon as you're able to list with the 'Buy' button again. Eligibility will be reassessed and updated on a weekly basis every Monday.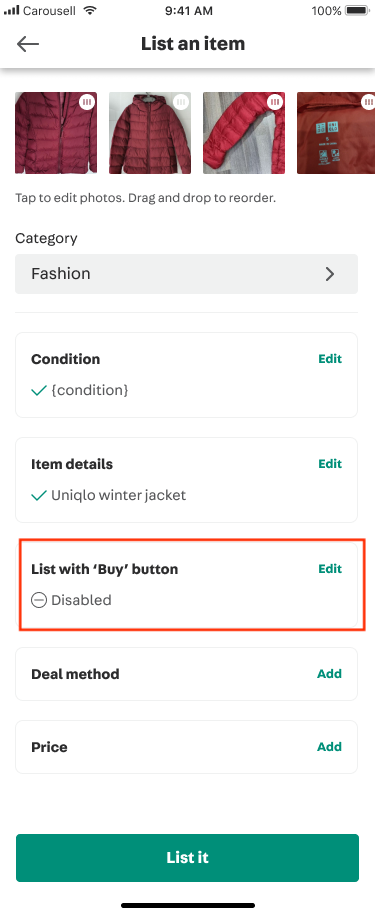 For your attention!

Note that when you enable the 'Buy' button, you are agreeing to the terms stated in the In-app Payment Usage Policy and you will need to do a one-time identity verification through our payments partner Stripe in order to withdraw your balance.

What's next?

Once you enable the 'Buy' button on your listing(s), Buyers will now see a 'Buyer Protection' tag on your listings for more assurance—this means you've got an edge over other sellers! Your Buyers can still find the 'Chat' button as they scroll down the listing page, under your Seller Profile.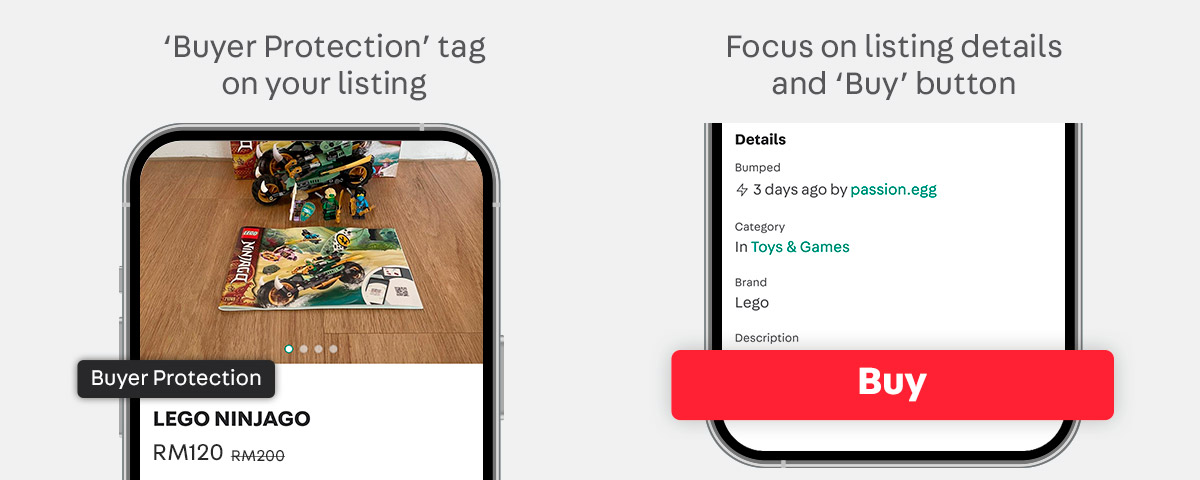 Note that orders are confirmed once the buyer makes payment through Carousell supported in-app payment methods. You will be prompted with a CarouDM prompt as well as a notification for a successful order placed by your buyer. You can check the order from My Sales page in your profile.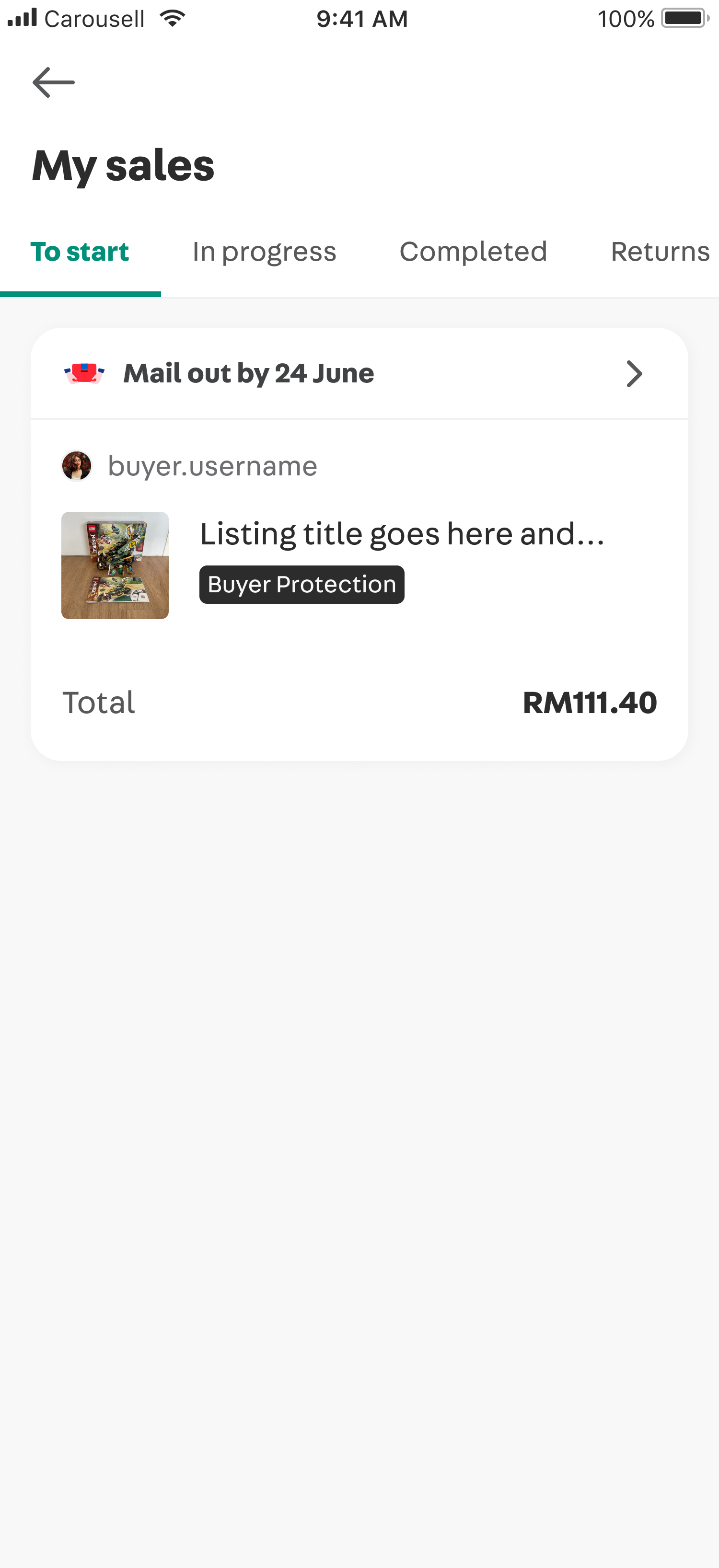 Depending on the delivery method chosen, you have 1-6 days to mail out the item ootherwise the order will be automatically cancelled. If you require more time to deliver, you may extend delivery up to an additional 9 days by tapping on the link below.





For meet-up, you have up to 3 days to confirm the order, or it will be automatically cancelled.
Note that there will be no more cancellation of orders once delivery or meet-up has been confirmed. The payment from your buyer will then be reflected in your balance as 'Pending Balance'.

Remember to get your buyer to tap on 'Order Received' once they have received and checked the item! If your buyer did not tap on 'Order Received' the order will auto-complete within these timelines:
- For Tracked Mail: 2-3 days within delivery date
- For Untracked Mail (i.e tracking does not appear on app): 6 days after expected delivery date
- For Meet-Ups: 13 days after "Meet-up Confirmed' date

Once transaction is completed, money will move from your 'Pending Balance' to your 'Available Balance'. Before you can transfer the money in your Balance to your bank account, you will be required to Verify your Identity.


The Verification and Withdrawal is only a one-time process and you will not be prompted to do so again for subsequent transactions.


*Advisory*
Beware of fake orders claiming to be under Buyer Protection or orders with the 'Buy' button. As a seller, you would never need to leave the app, send your email address or mobile number to receive payment. If you're being asked to enter your credit/debit card details to receive payment, do not proceed and report the user to us immediately.
Read more about Phishing scams here.