[Malaysia] How do I raise a dispute?
As a buyer, you can raise a dispute easily in one tap within the chat. You will see the option to raise an issue when:
7 days have passed from the day payment was made
Tracking number reflects item is delivered
Alternatively, you can press the three dot to raise an issue if delivery has started.
To raise an issue:
1. Tap "Raise an issue" button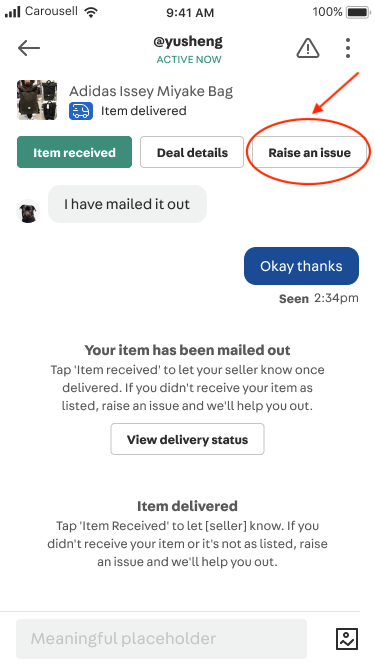 Or press the three dot on the right top and tap "raise an issue"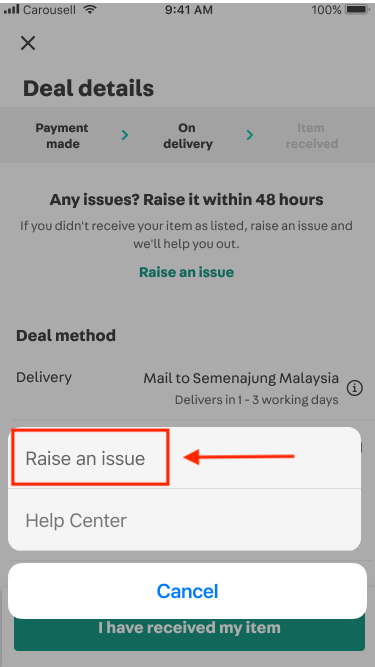 2. Confirm to raise an issue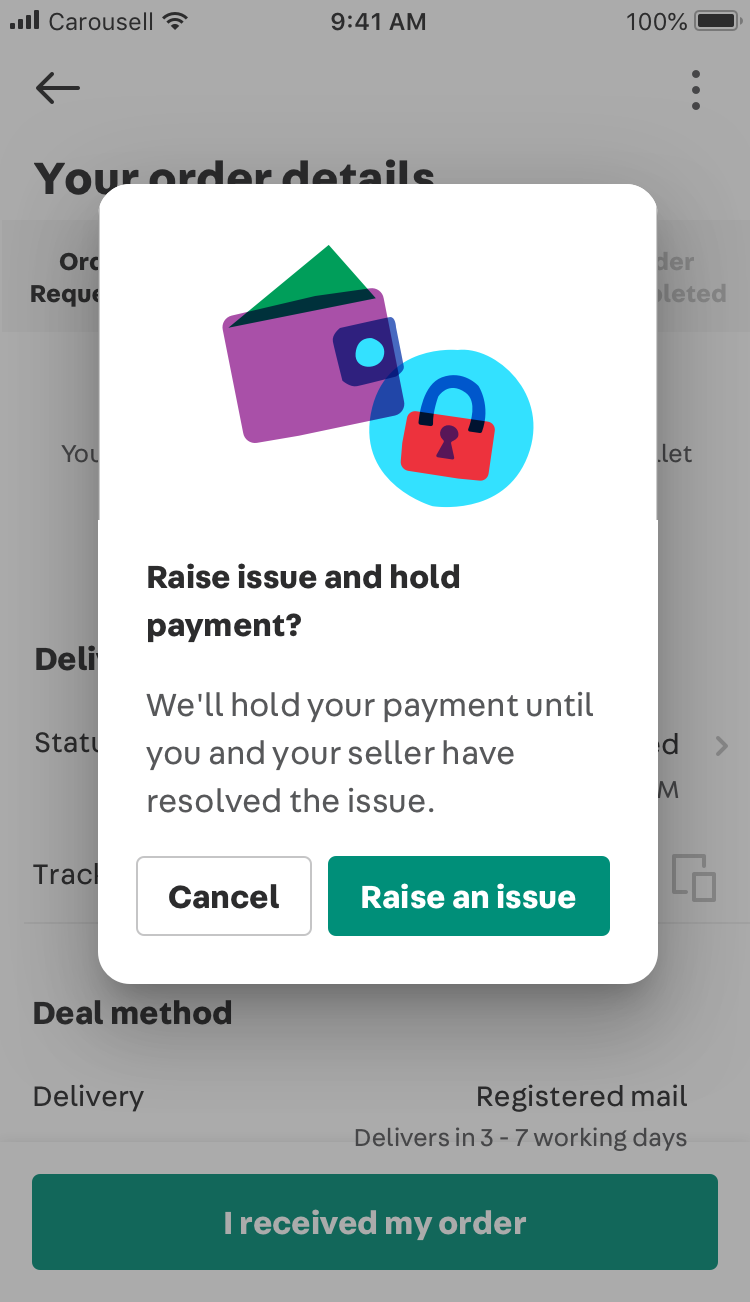 3. Complete a form to share more details about the issue

4. Once raised, you will have an open issue for the order. Continue working with your seller to resolve it.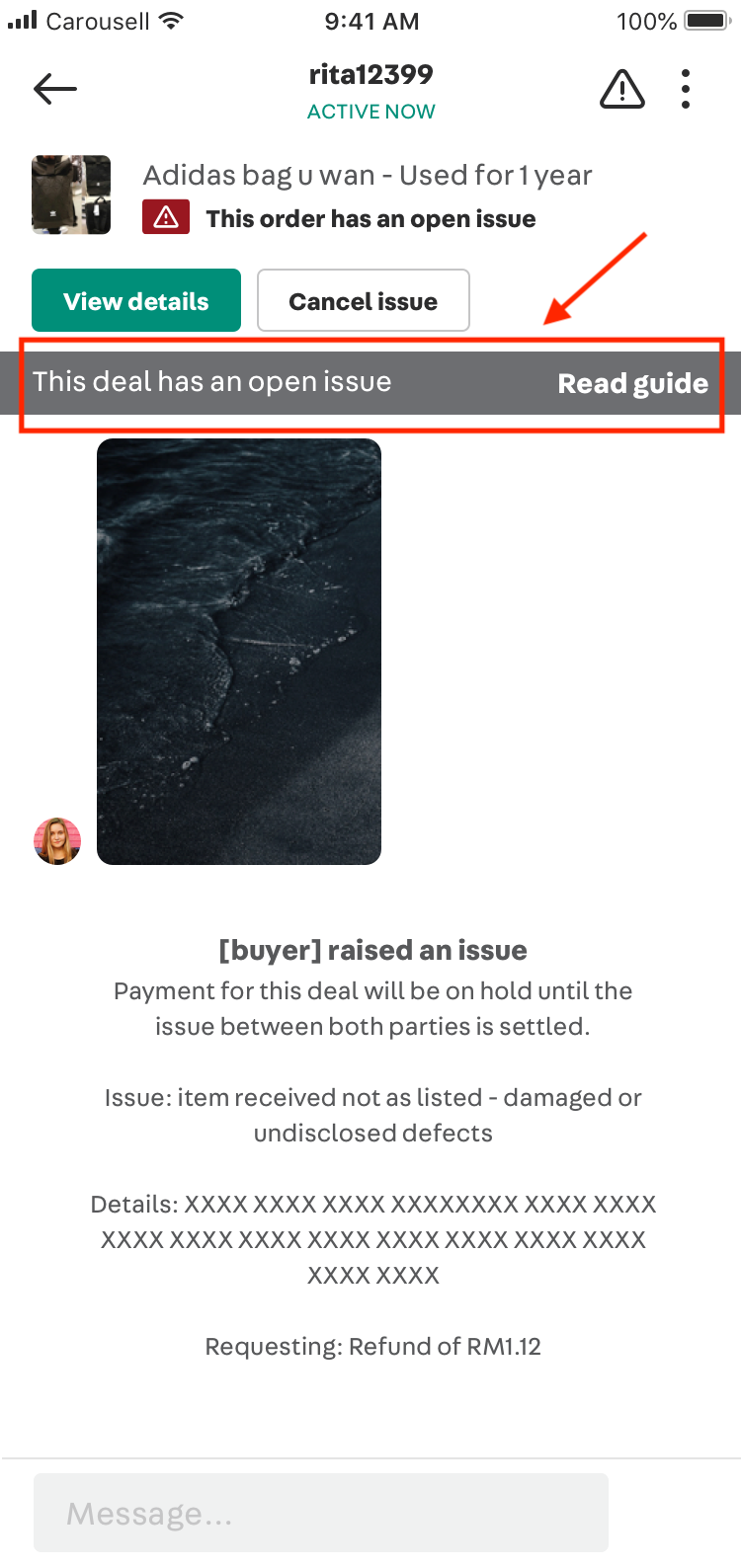 5. If the issue is not resolved in 7 days, it will be escalated to Carousell and our Support Team will contact you within 48 hours.