What is a Verified Badge? (Singapore only)
We will be disabling SingPass Identity Verification within the week of 28 March 2022. Consequently, the Verified Badge can no longer be earned.
What is a Verified Badge?
Verified Badge helps users to identify buyers and sellers on our platform that have performed complete verification on their accounts.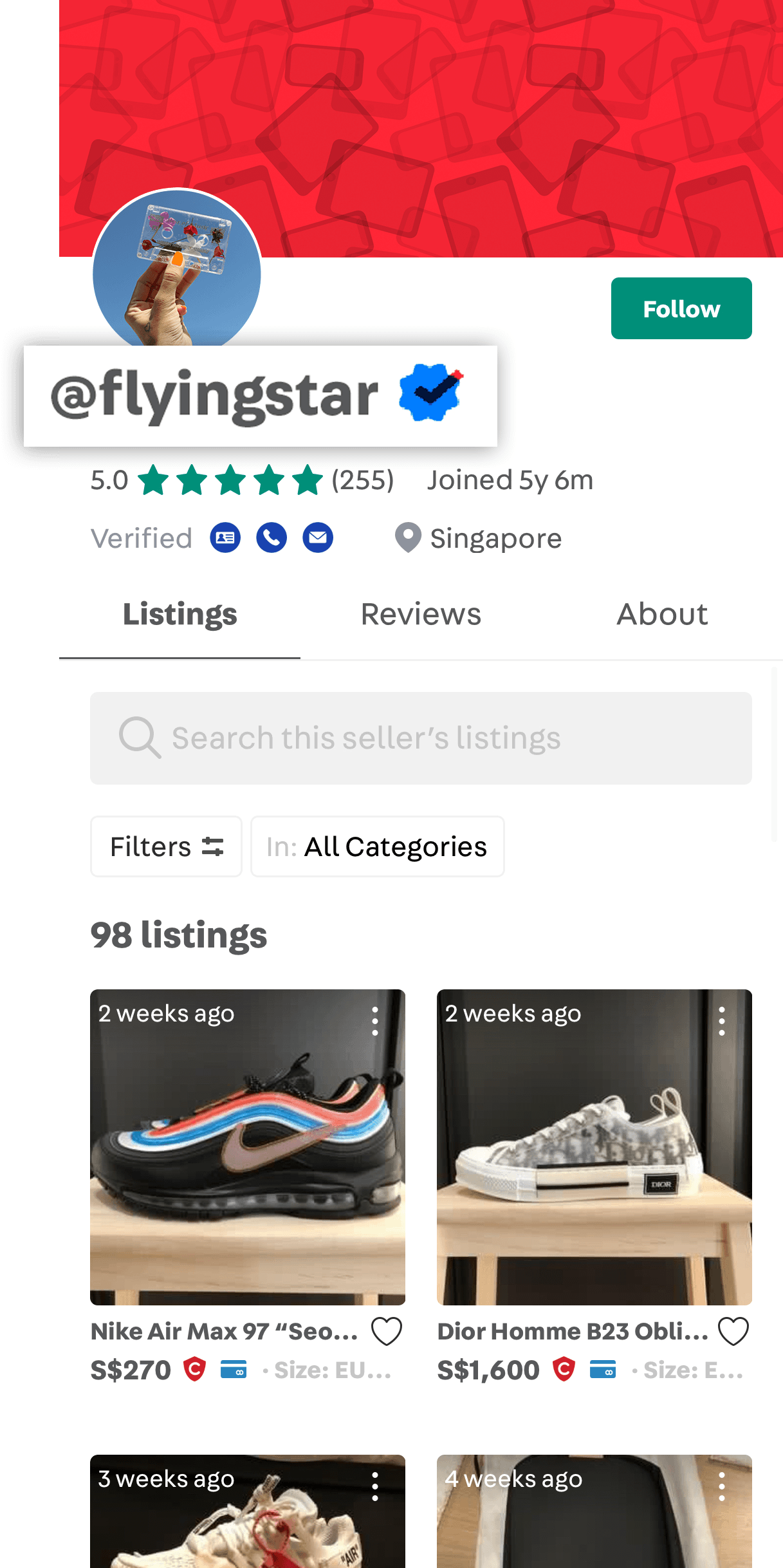 How do I get a Verified Badge?
Users can get a Verified Badge by completing all 3 required verification methods: SingPass identity verification, phone verification and email verification. Follow these steps to complete the 3 verification methods:
Go to the "Me" tab

Select "Verify" on your profile

Complete all 3 verification methods to receive the Verified Badge (Completed verification methods have a green tick displayed)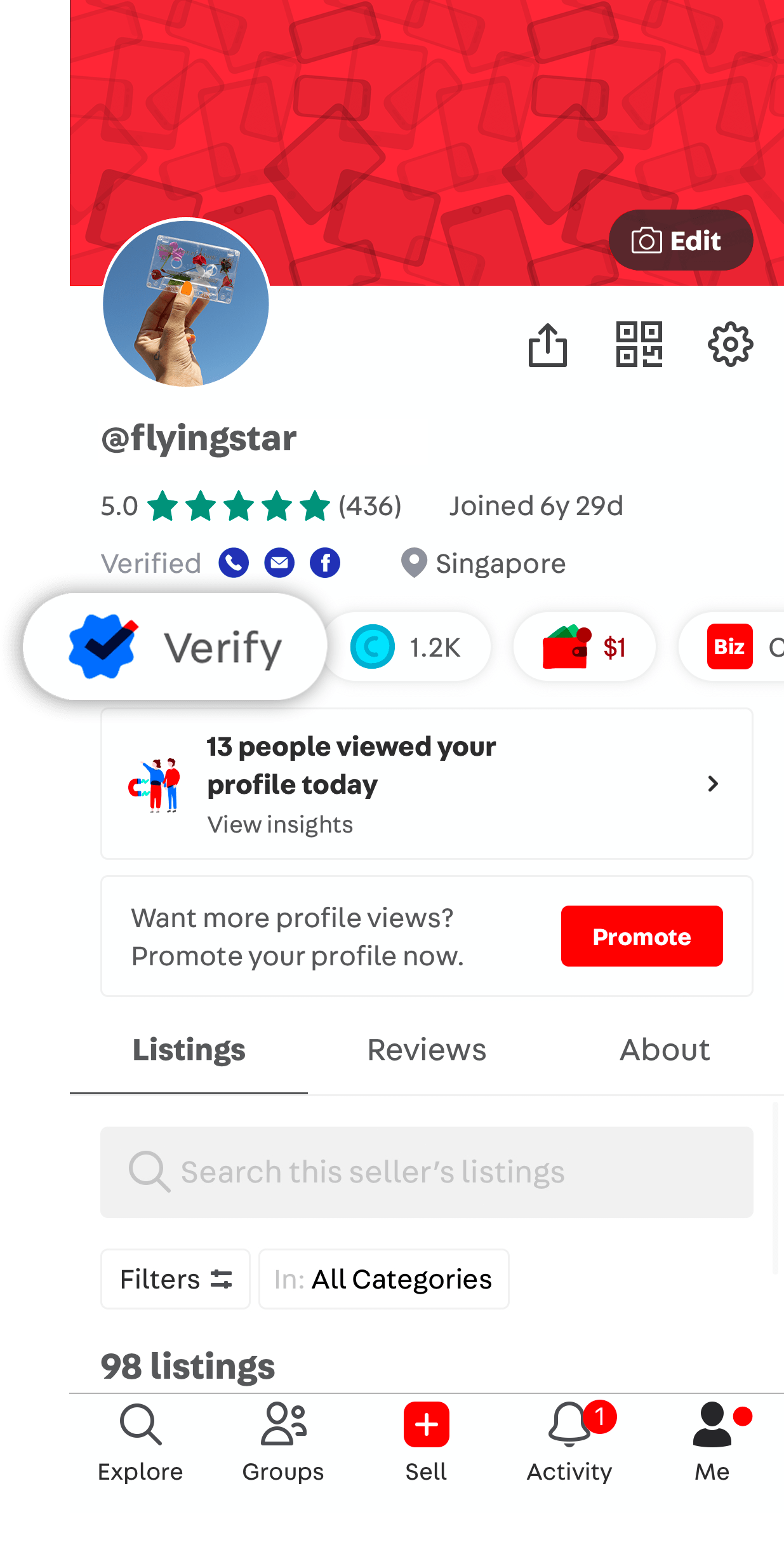 Is this available for all users?
This feature is only available for users based in Singapore.
Is it definitely safe to transact with a user who has a Verified Badge?
Having a Verified Badge does not provide complete assurance that transacting with the user is safe. You are advised to protect yourself by following our safety tips and using Carousell Protection.