What are the dealing methods available for CarouPay?
With CarouPay, you have the flexibility to offer or choose the various options for shipping. Choose between:

Meet-up

Mailing & Delivery

For meet-ups, it is important to select your preferred meet-up location so that your buyers have all the details necessary for a fast deal.
Feel free to chat with your buyers to arrange for alternative locations and mailing rates.
For more information on the different dealing methods, click here.
Can I use CarouPay but still meet-up with my buyer?
Yes, you can now enjoy the benefits of CarouPay even if you choose to meet-up.

Simply toggle on the meet-up option when editing your listing or listing a new item up for sale. Select your preferred location for a meet-up and you're all set.

Chat with your buyers to schedule a convenient location and time to meet. Once confirmed, meet up with your buyer to deal!

It is important to note that sellers should only accept the order if both parties can agree on a meet-up time and place as the order cannot be cancelled once you have clicked "Continue and schedule meet-up".
Who pays for postage and what are the postage rates?
Sellers can charge buyers for postage based on the rates by SingPost. Find out more about SingPost's postage rates here: https://www.singpost.com/postage-rate
Are there any other delivery methods for bulky items?
If you've enabled CarouPay on the sofa or TV you are selling, and were wondering about how to deliver the item to the buyer, feel free to engage external delivery partners to help with your delivery. You can then offer your external delivery partner's delivery method and cost to your delivery options through CarouPay. Here's how: 
When listing your item/editing your listing up for sale, tap on 'Enable delivery options for your buyer'
Check the 'Custom Courier' option and fill in your preferred delivery details and set a temporary delivery fee. 
When a buyer is interested in your item, chat with him or her to find out the exact delivery location. 
Based on the address given by your buyer, find out the rates from your preferred delivery company. 
Edit the delivery fee based on the rates given. 
Prepare for your delivery! 
Note: Always chat with your buyer to ensure that they are agreeable with the terms!
Can I enable CarouPay if I have multiple quantities of the same item?
We understand that sellers might have a listing with multiple quantities. In this case, turn on 'Business mode' when listing your item: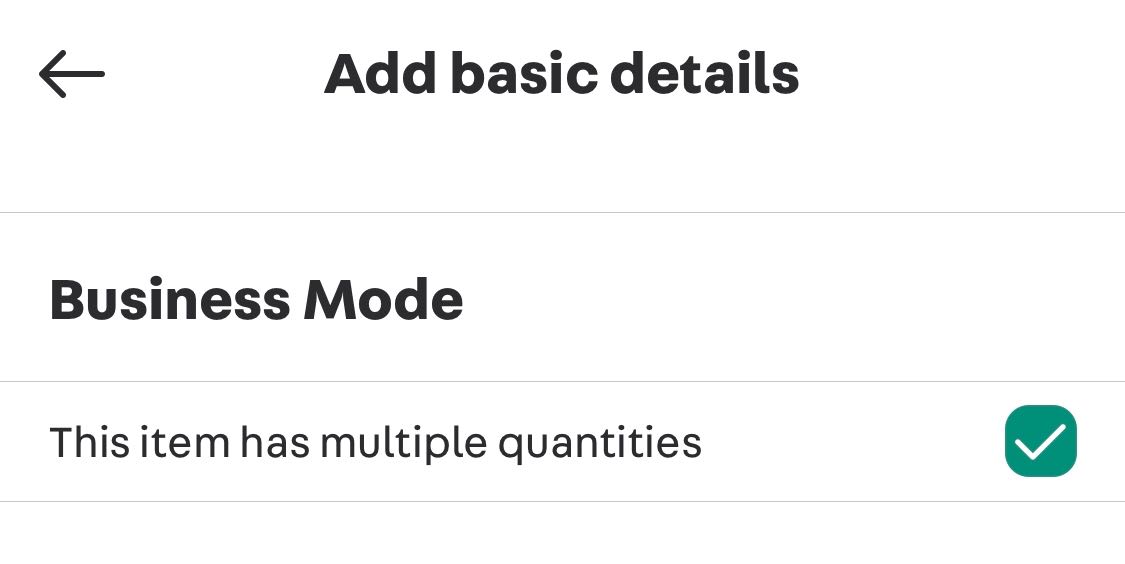 This will ensure that your listing will still be visible in the marketplace when an order is placed.

Currently, CarouPay listings will automatically be marked as reserved when an order is requested. This is to ensure that there are no multiple orders are made on a listing that has only one unit for sale.