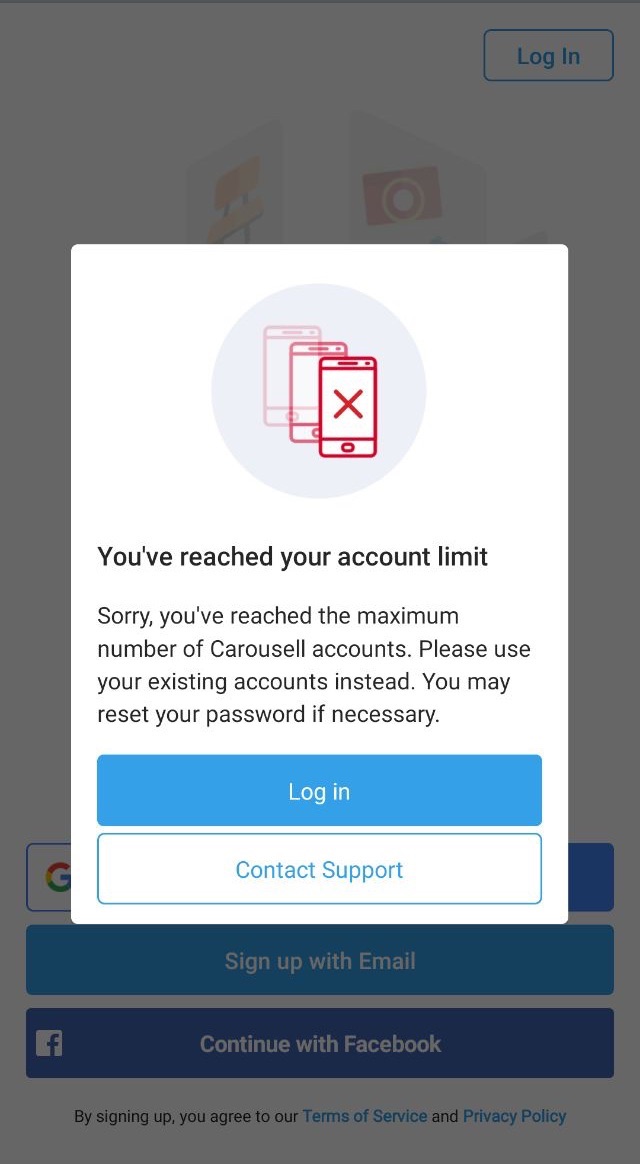 In line with Carousell's commitment to creating a safe and trusted marketplace, Carousell is imposing an account limit on users.
If you see a system message informing you that you've reached your account limit, it's because our system has detected that you have existing Carousell account(s).
To resume your Carousell activities, please log into your existing Carousell account(s).
If you've deactivated your account previously, please write in to us for an account reactivation instead of creating a new account.