Carousell Resolution Centre is available to all buyers who has placed their order using CarouPay.
Buyers will see the option to raise an issue to the seller within 48 hours of any of the following:
     •   Item being received or
     •   Tracking number reflects item is delivered or 
     •   7 days after the order is dispatched
Upon proceeding, users would be directed to complete a form to include more details about the issue and payment would be held by Carousell until a resolution is made.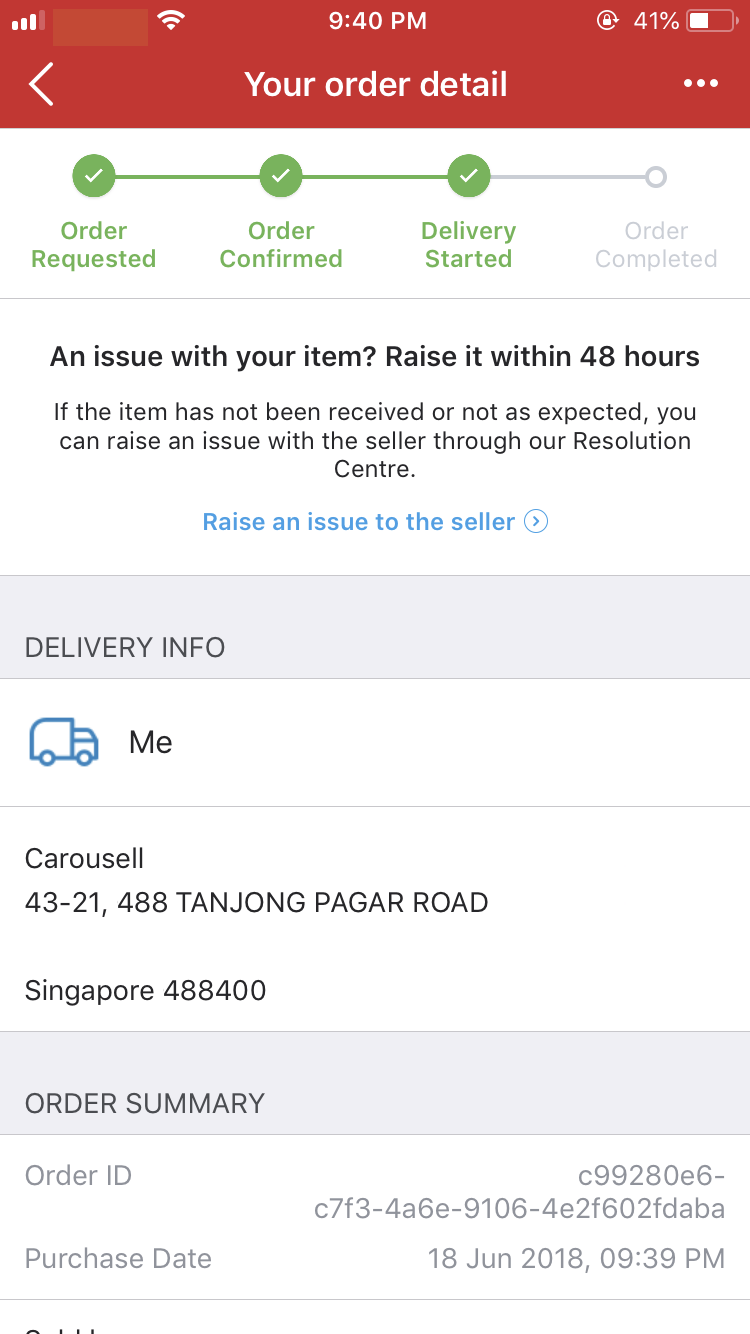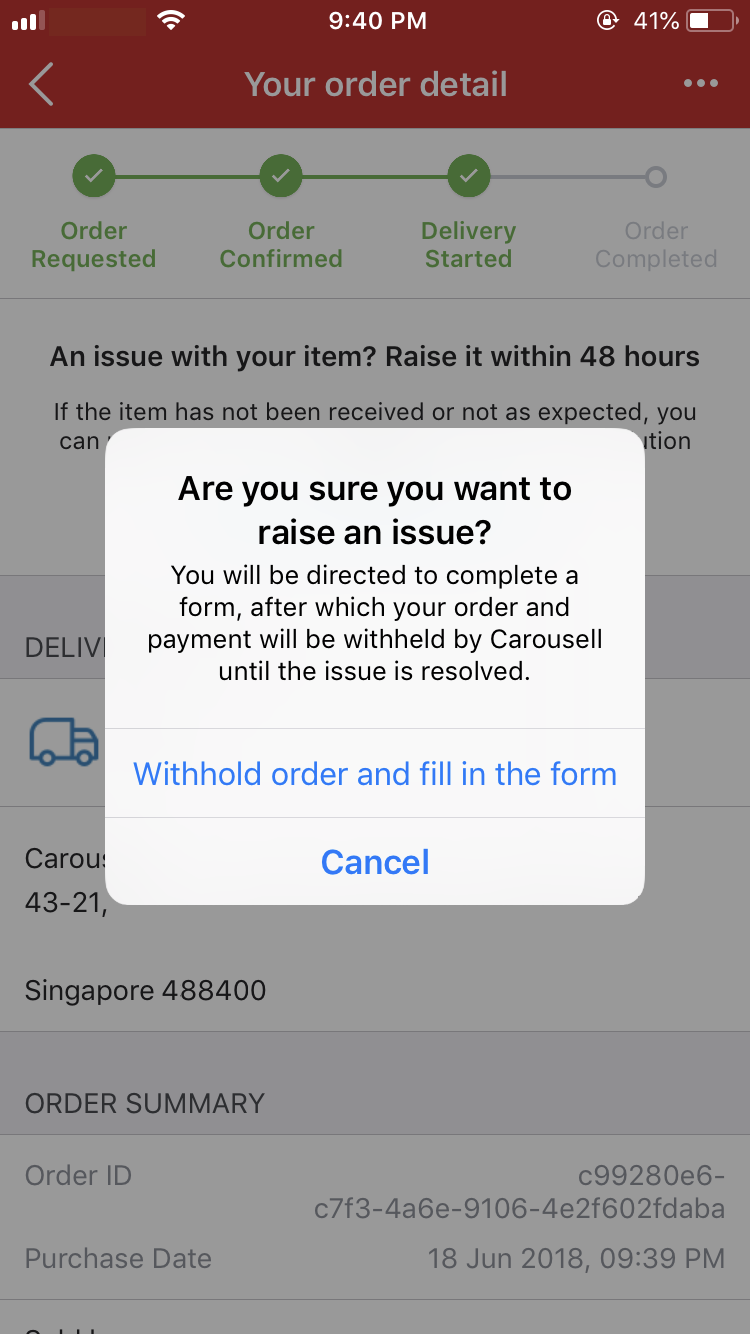 Please note that in the event where a buyer manually confirms that the item is received, it is acknowledged that no disputes can be raised after. As such, do ensure that the item has been checked and confirmed to be as expected before manually completing the order.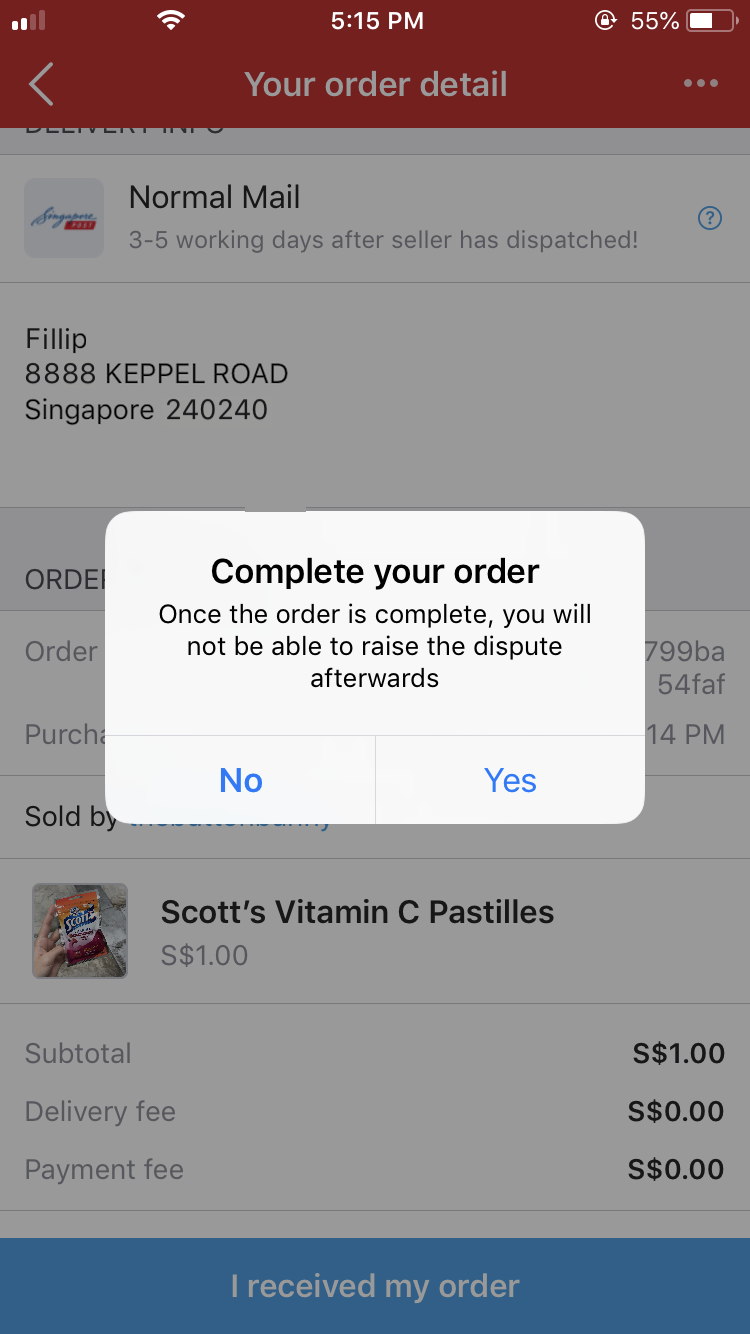 For more information, read our full overview of the Carousell Resolution Centre here.