[Singapore] How do I raise a Return/Refund?
As a buyer, you can raise a dispute request easily with one tap from your deals detail page. You will see the option to Return/Refund once the item is on the way or once meet-up has been scheduled.

Note the timelines for when a dispute can be raised:

- For Tracked Mail: 2-3 days after delivery date
- For Untracked Mail (i.e tracking does not appear on app): 6 days after expected delivery date
- For Meet-Ups: 13 days after the confirmed meet-up date (Seller would need to tap on 'Confirm Meet-up' on their end)


To raise a return,
1. Go to your profile > click on "Purchases", or you can tap on Order details from Chat
2. Scroll to the bottom of the Order details page to find the 'Return/Refund' button
If you are unable to find the return button, it could be due to:
The dispute window has expired

The Order status has changed to completed (Orders will be marked auto-complete once the dispute window expires)

You have previously tapped on 'Order Received' which will mark the transaction as 'Complete'

Note that once order status has changed to 'Complete' you will no longer be able to raise a Return/Refund request. The payment that you have made will be released to your seller when an order is completed.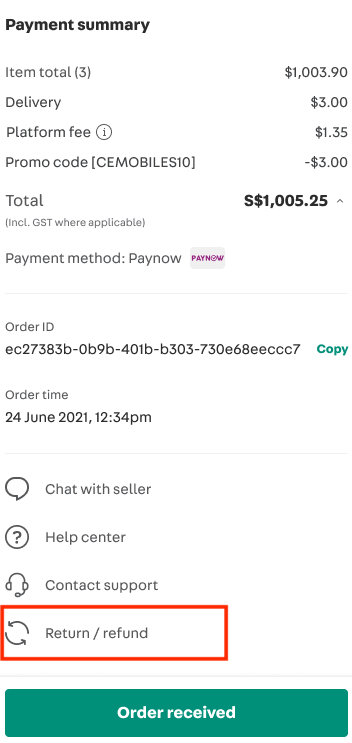 3. Select the item/s which you wish to Return/Refund. Ensure that you check all the items in the Order as you can only raise a request once!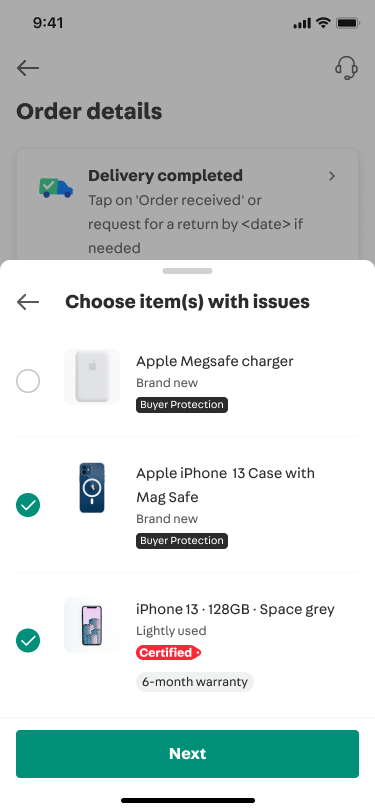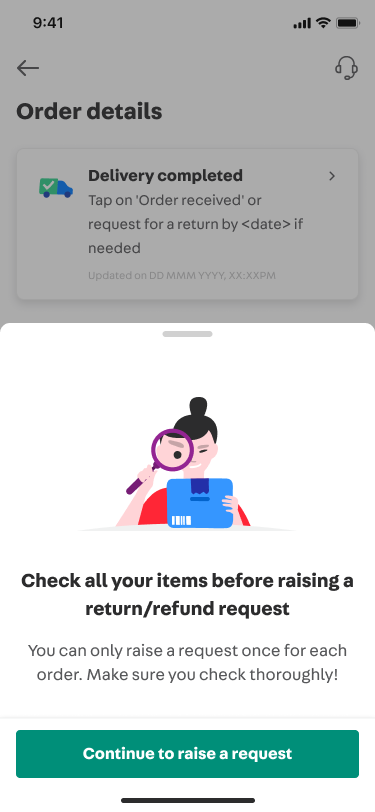 4. Select the reason for return. Upload photos and provide us details to justify your return. Your return request may be rejected if details are not furnished.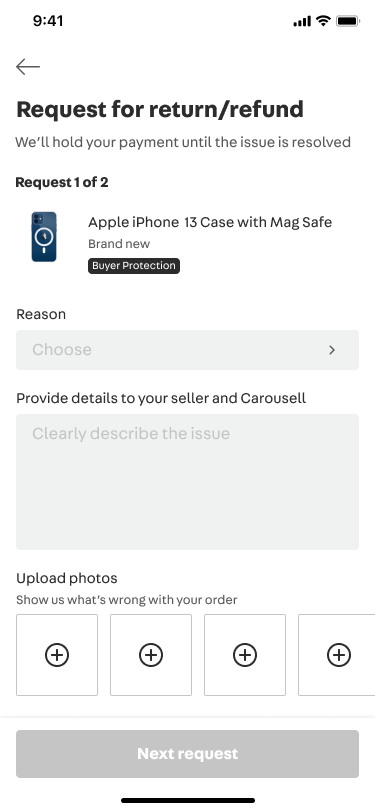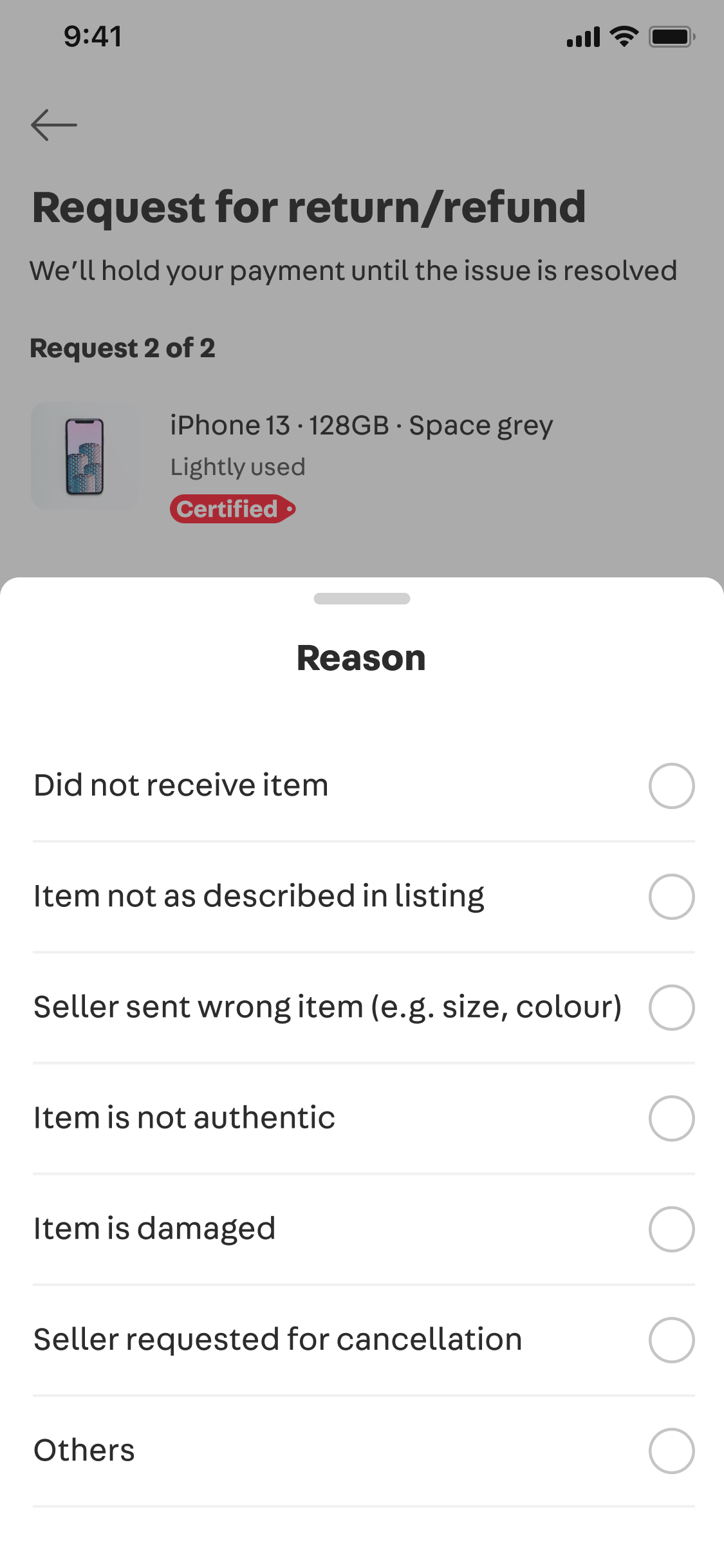 5. Confirm to submit the return request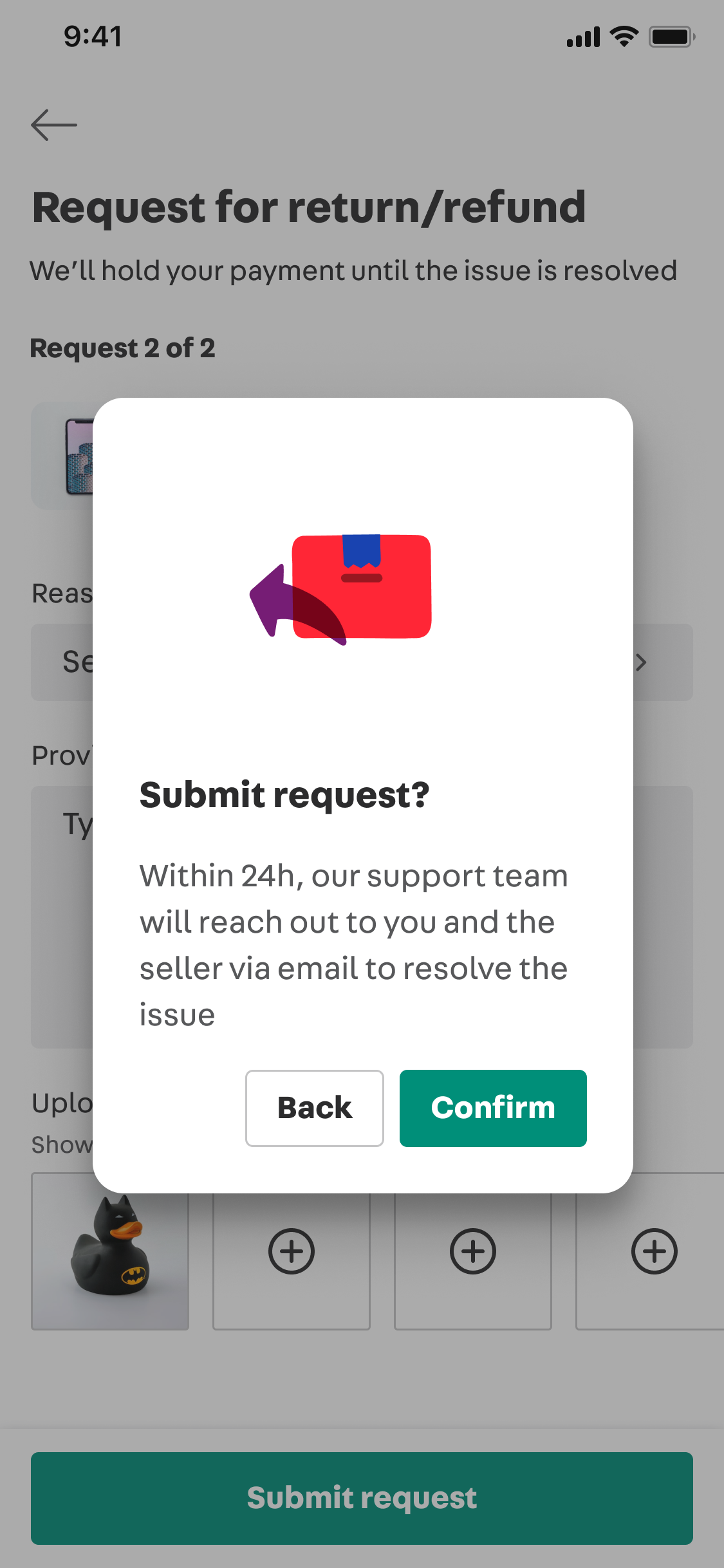 6. Our support team will also reach out to you within 24 hours to evaluate the return request and advise you on the subsequent steps. We will reach out to you via your registered email address.
You can view your return request from My purchases - Returned tab or from your Chat.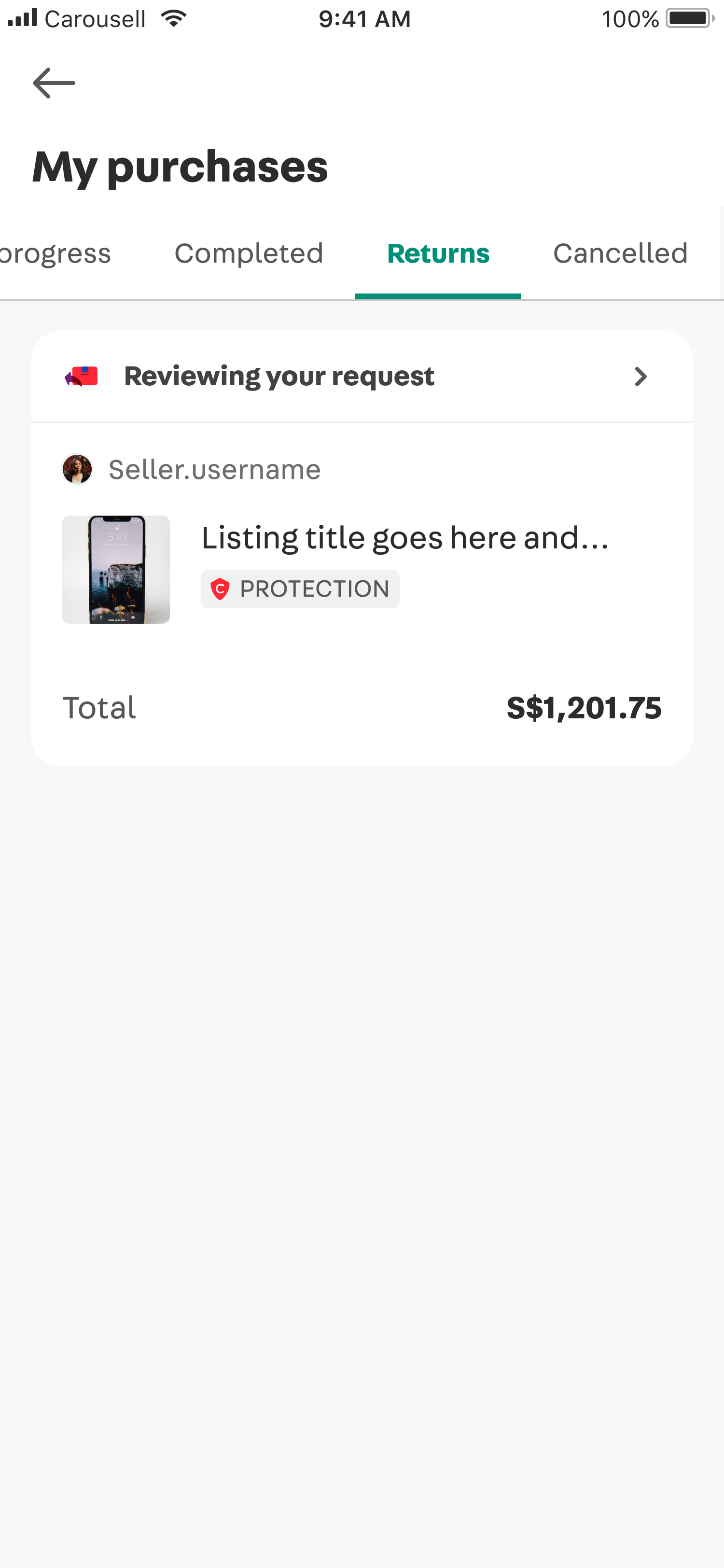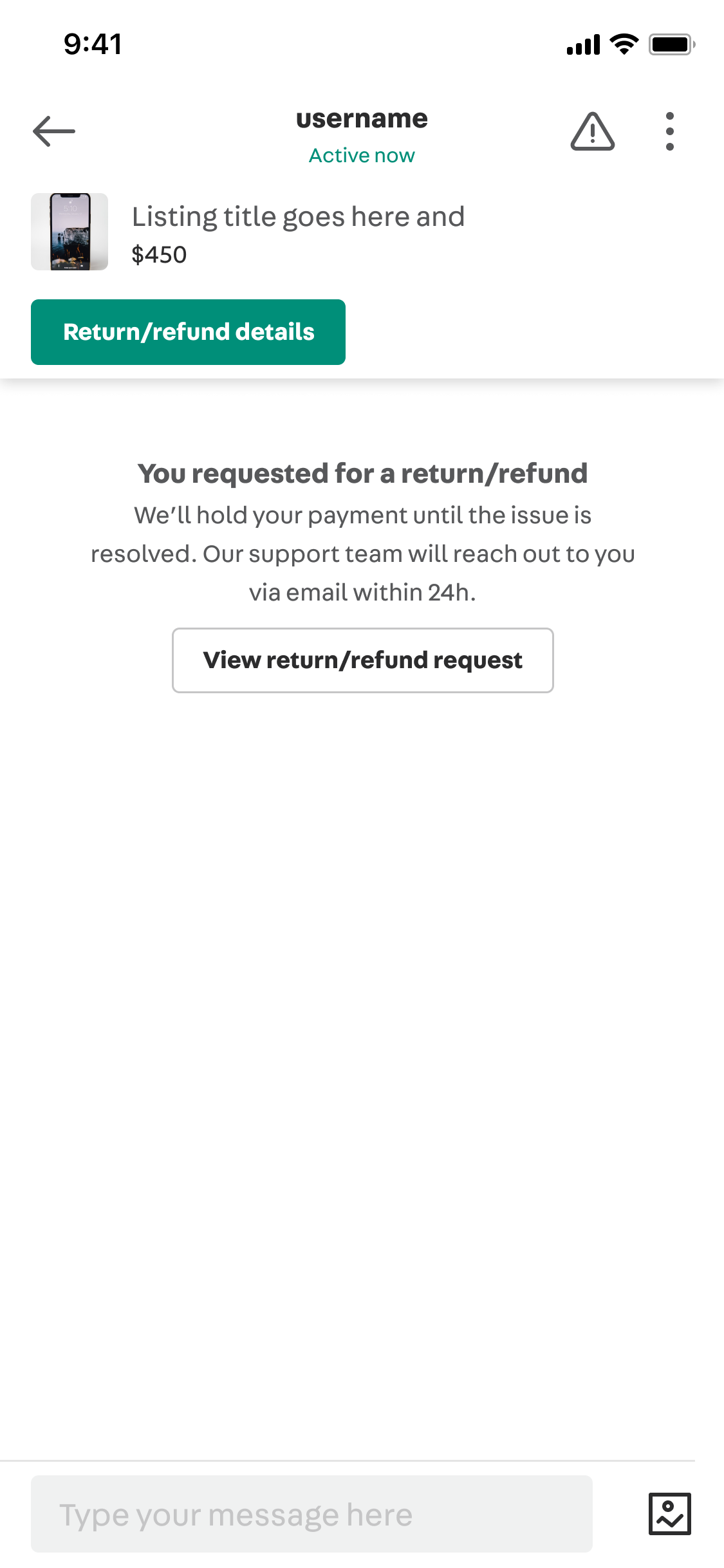 7. Tap on 'View request' to review the details that you have submitted. You may cancel your request if you change your mind or if you have resolved the dispute with the seller through chat