[Singapore] What happens when a return request is raised?
When a return request is raised, Carousell holds the payment and steps in as a third party to mediate the dispute. Our support team will reach out to both Buyers and Sellers within 24 hours via email to advise on the next steps.
Depending on the initial evidence submitted, Carousell may reach out to either parties for more information* in order to investigate and come to a resolution.
*To facilitate the dispute resolution process, Carousell may require buyers/sellers to provide supporting documents via email within a stipulated time period. Failure to do so would result in the dispute being ruled against the non-compliant party. Buyers/sellers are advised to check their emails at least once a day during the period of dispute and to respond by the stipulated deadline.
Carousell strives to come to a resolution decision within 5 working days from when the dispute was raised. However, if the return of a product is needed, the entire resolution process may take more than 5 working days.
For sellers, you will be updated through Chat if your buyer raises a return and you can also check the Return request from My Sales > Returned tab.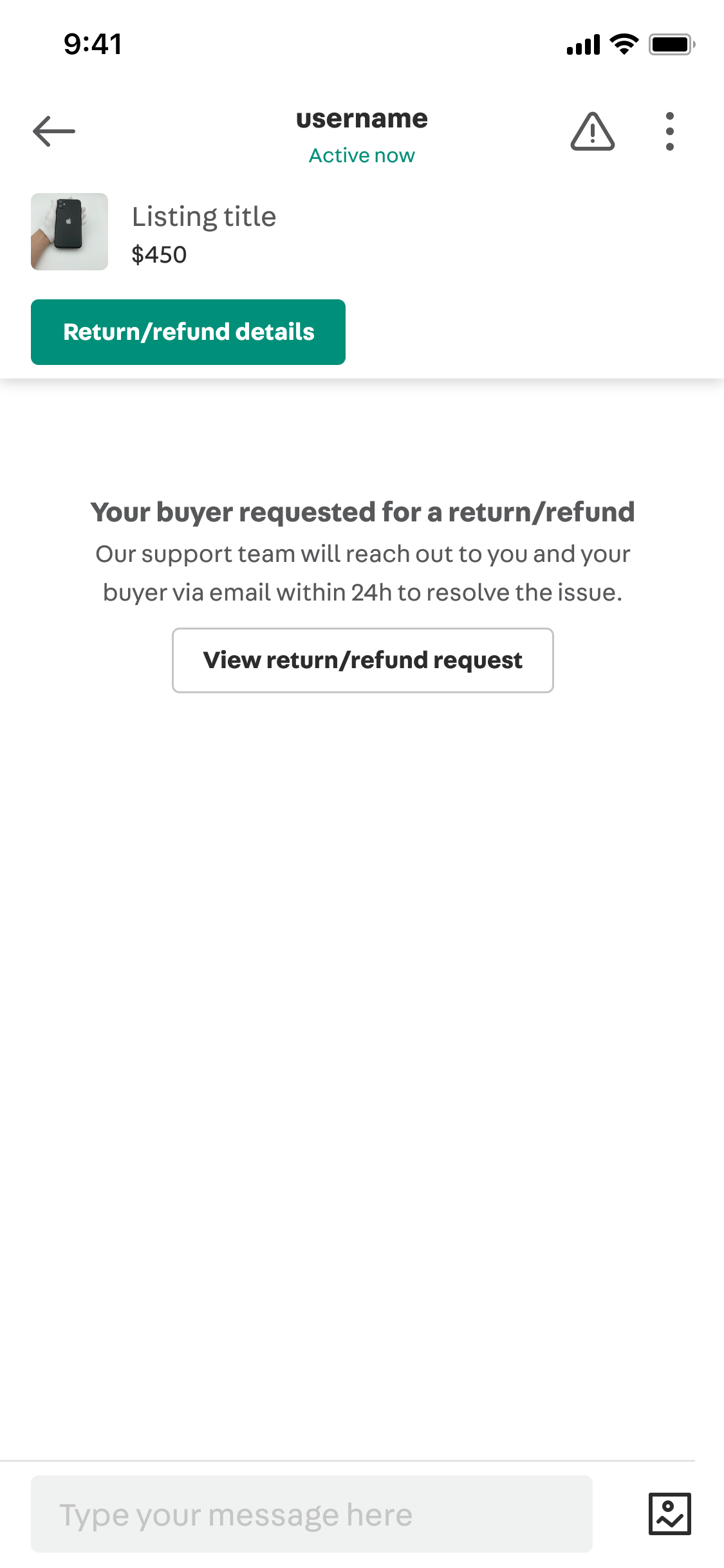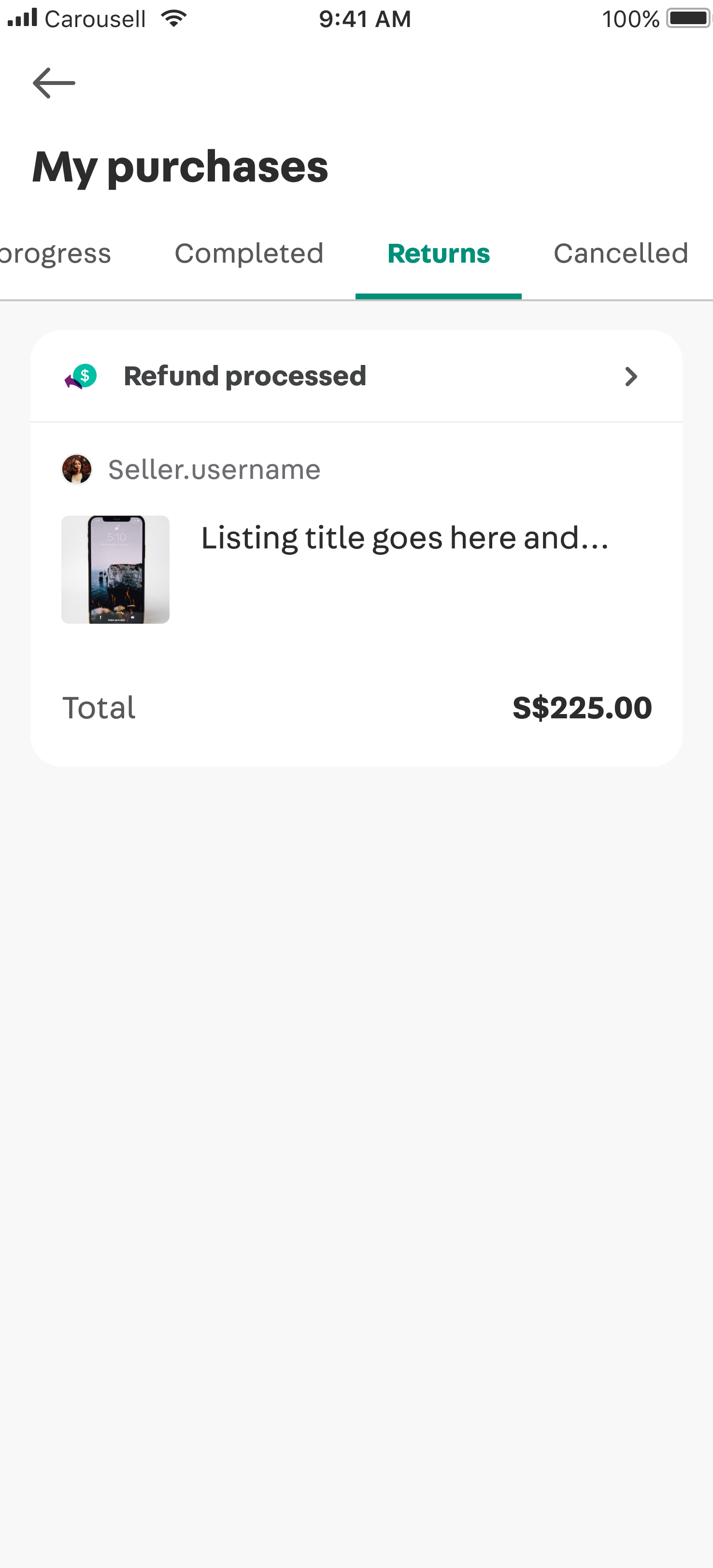 To be eligible for a return, your item must be unused and in the same condition and packaging as you received it. Any tags on the item should be intact and not damaged. Please ensure all free gifts, warranties, tags, manuals, and any other accessories which were delivered to you are included in your return. Note that Carousell reserves the right to reject the return and any request for return if the returned item does not meet the above requirements and/ or is due to a change of mind.
Returning an item with Certified

Raise a Return request within 7 days from the day you received your item. If you are unable to find the Return button, it is likely that your order has been completed or you have previously tapped on "Item Received". Note that once order has been completed, returns will no longer be accepted.
Carousell will make return arrangements on your behalf if the return request is valid.
To be eligible for a return, your item must be unused and in the same condition as how you received it. You will have to return the product in its original received condition, complete with all of its original inclusions such as
Original brand packaging
Free gifts
Warranties
Tags
Manuals
All the accessories provided with the product
You may like to include a note inside the parcel indicating your Carousell username and order number for us to identify your return easily. Take a photo of the item before and after wrapping to show that all items are packed in the original box and the parcel is sealed securely.