What is "You May Also Like" ?
As simple as what the title suggests — listings that are similar to the one you're viewing will be presented to you right below the listing itself, under "You May Also Like"!
Tap into any listing on Carousell and scroll down to see a set of similar listings!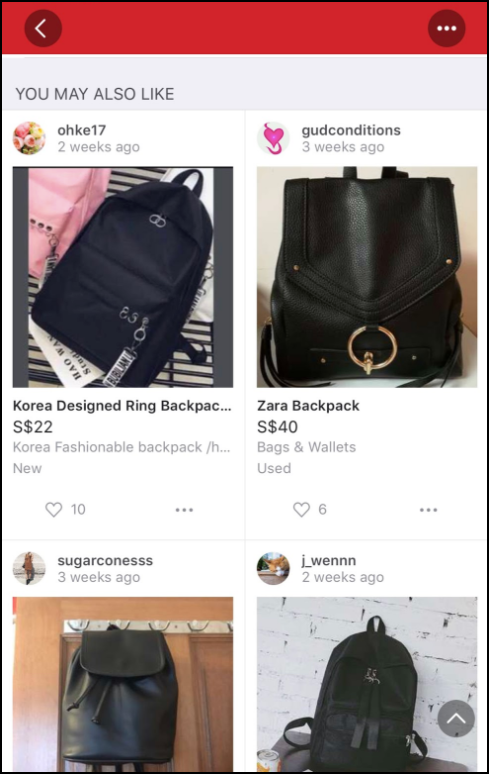 I scrolled too far down. How do I get back up?
There's a grey "up" button at the bottom right corner, tap it to go back to the top.
Why am I seeing irrelevant listings in this section?
This tends to happen for unique deals that do not have similar listings in the marketplace or if it's a newly listed listing, it'll require a bit more time for the similarity index to be calculated before its magic is worked!
Want to share your thoughts with us on this feature? Click Here to write down what you're thinking – we'd love to hear from you!