[Singapore] 'Add to Cart' function launch for REFASH
'Add to Cart' feature is now available for all listings from REFASH.

In this pilot program, we are soft launching the ability to 'Add to Cart' for listings by Carousell partner @refashsg. We will soon expand this feature to the rest of our users, stay tuned for new developments and ensure that you update your app to the latest version to be able to get the latest features from Carousell.

How do I 'Add to Cart'?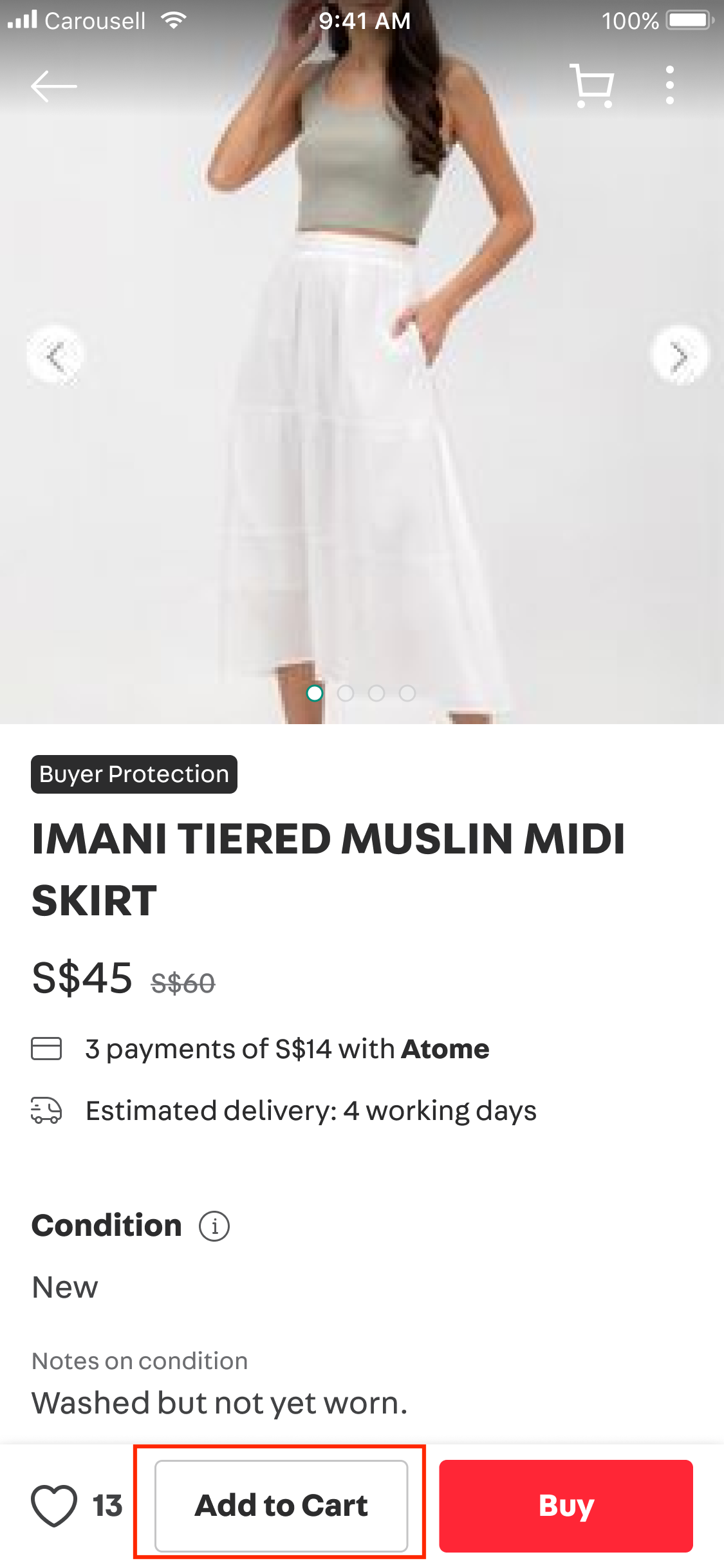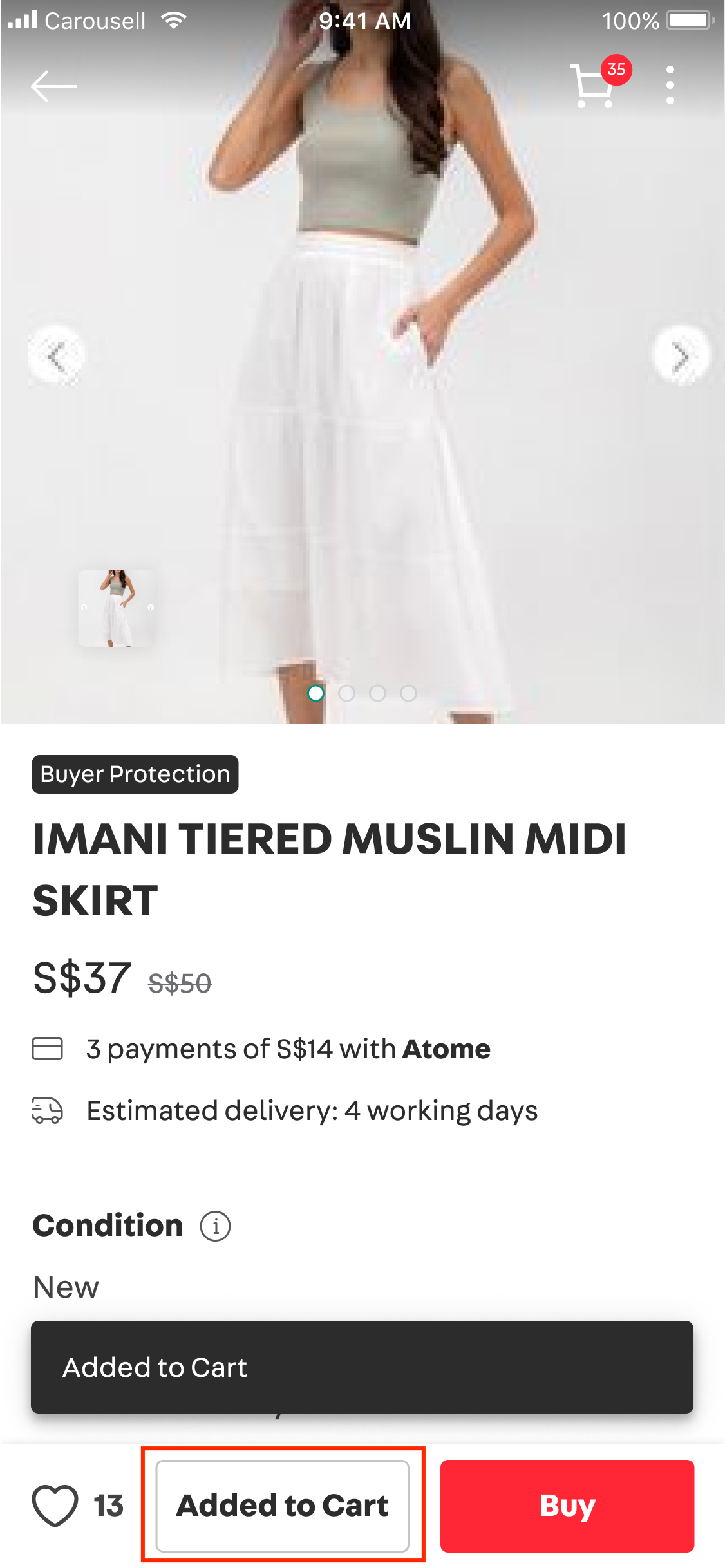 After Adding to Cart, tap on the Cart icon on the top right corner or 'Added to Cart' to proceed to the checkout page. Tap the 'Back' button to go back to the seller's profile to view other listings to add more items to your cart.

If you have added items in your cart but have yet to checkout, you can view your items again from the 'Cart(beta)' entry point in your 'Me' page.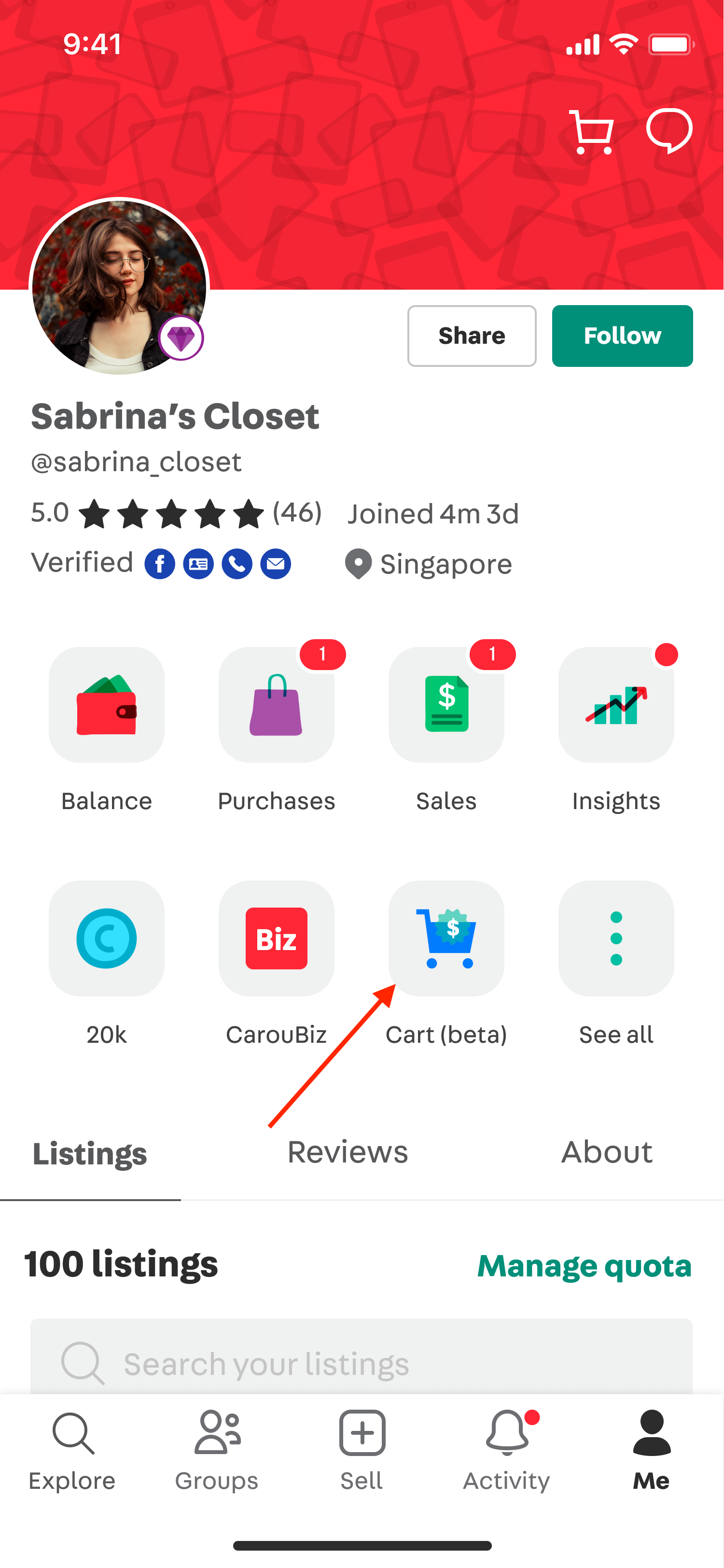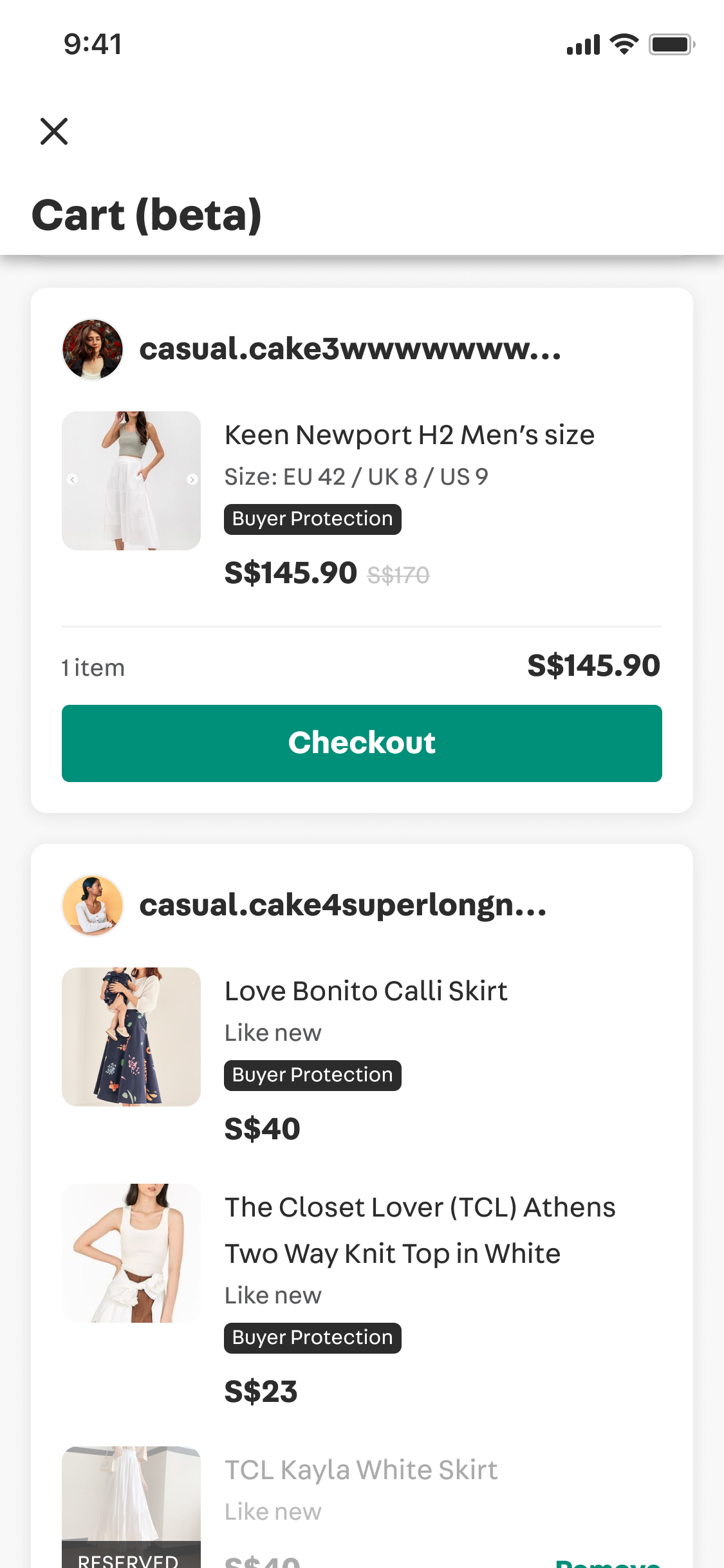 Swipe left to remove items from your cart if you change your mind.

Once you tap 'Checkout' you will be directed to the Order Request Page.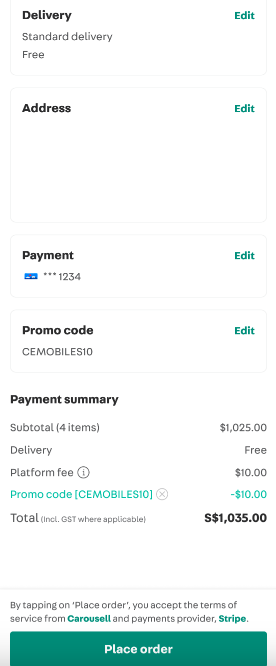 Complete your checkout by adding your Address and payment method and tap on 'Place Order'. You can refer to your orders from My Purchases tab. If your payment failed, you will be notified in your Updates tab.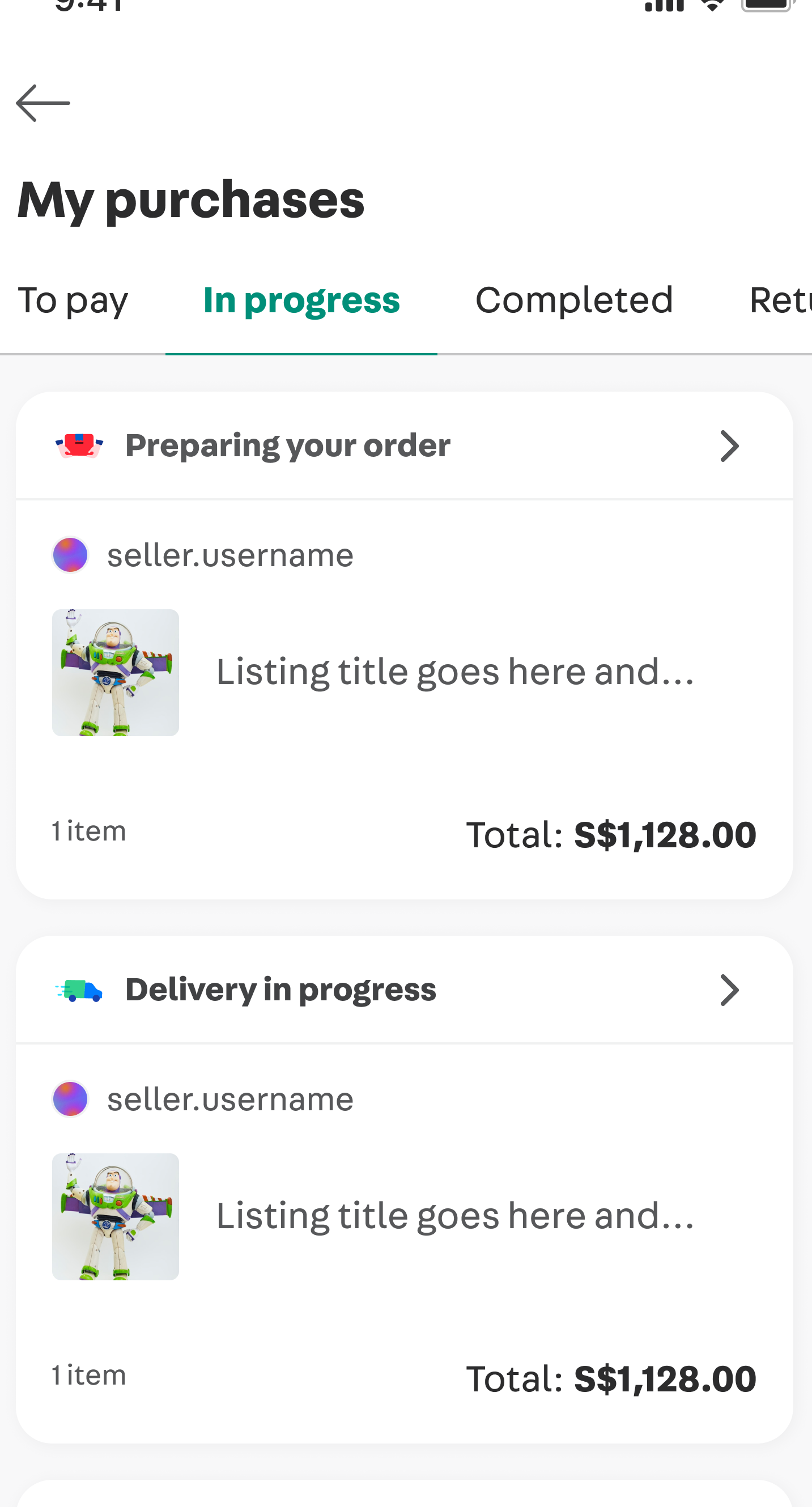 Once your seller has scheduled the pick-up/ initiated delivery, you can track the status from the Order details page. Tap on the Order status and it will bring you to the tracking page.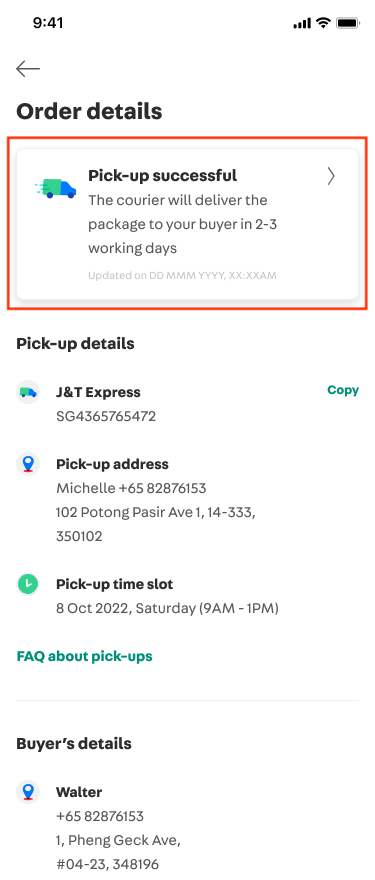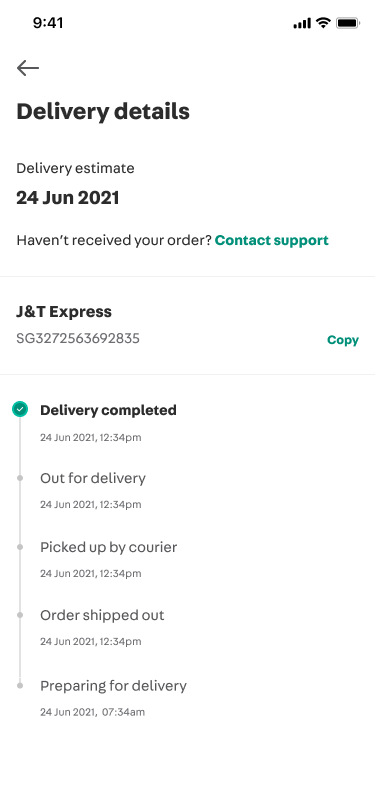 Happy Shopping!

If you have any feedback after trying out the new cart function, we'd love to hear from you. Fill in this form to share with us your thoughts!