How do I know how my listing is performing?
You can check how your listing is performing by tapping on "View Insights" of your listing.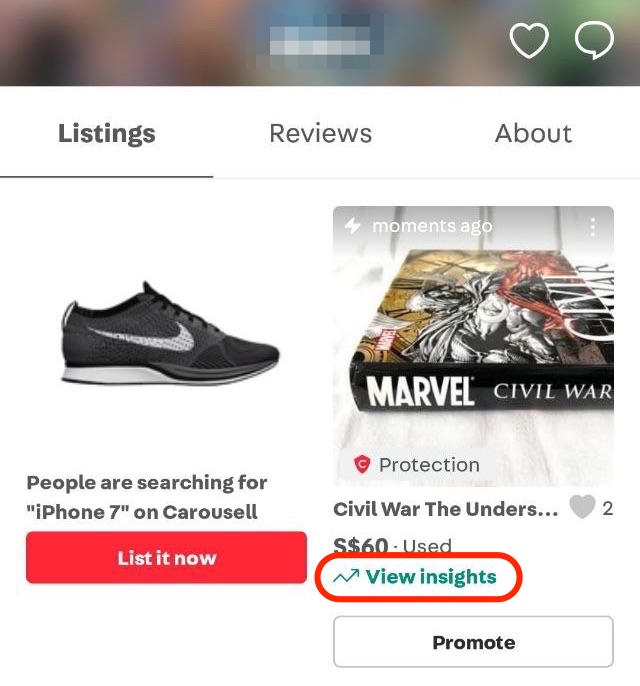 You will be able to see the number of clicks and impressions for the listing you have listed.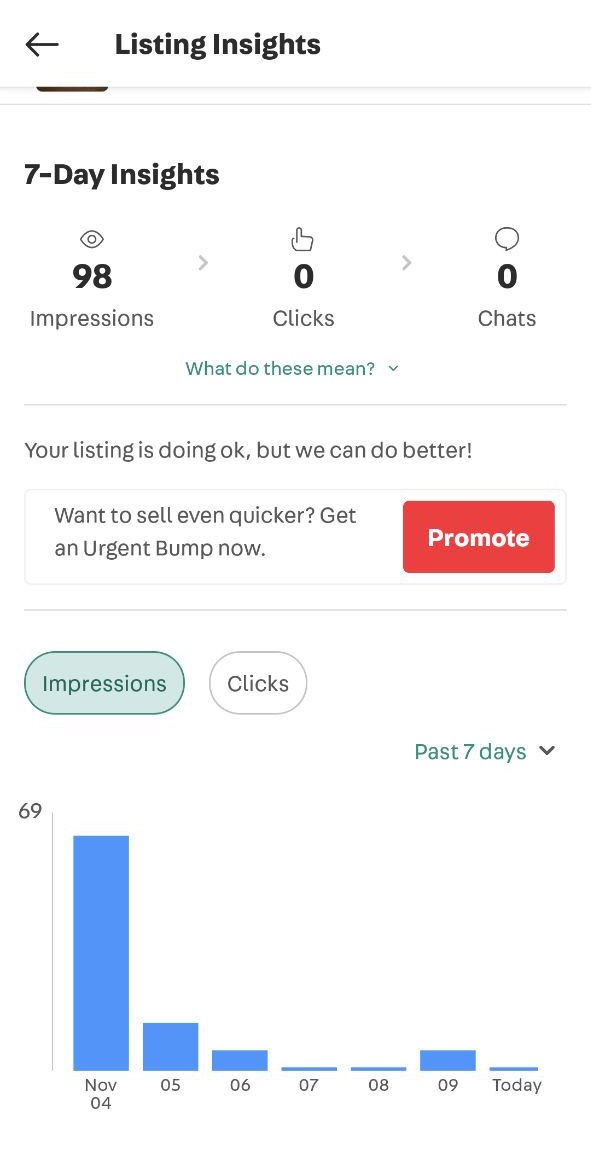 If you're a CarouBiz subscriber or purchased a Bump within the last 24 hours or have a running Spotlight campaign, you will have access to hourly insights to see how your listing is performing across the day!