How do I sign up for a Carousell account?
Signing up on Carousell App
Upon launching the Carousell app for the first time, you will be prompted to sign up or log in with Facebook, Google, Apple or Email address.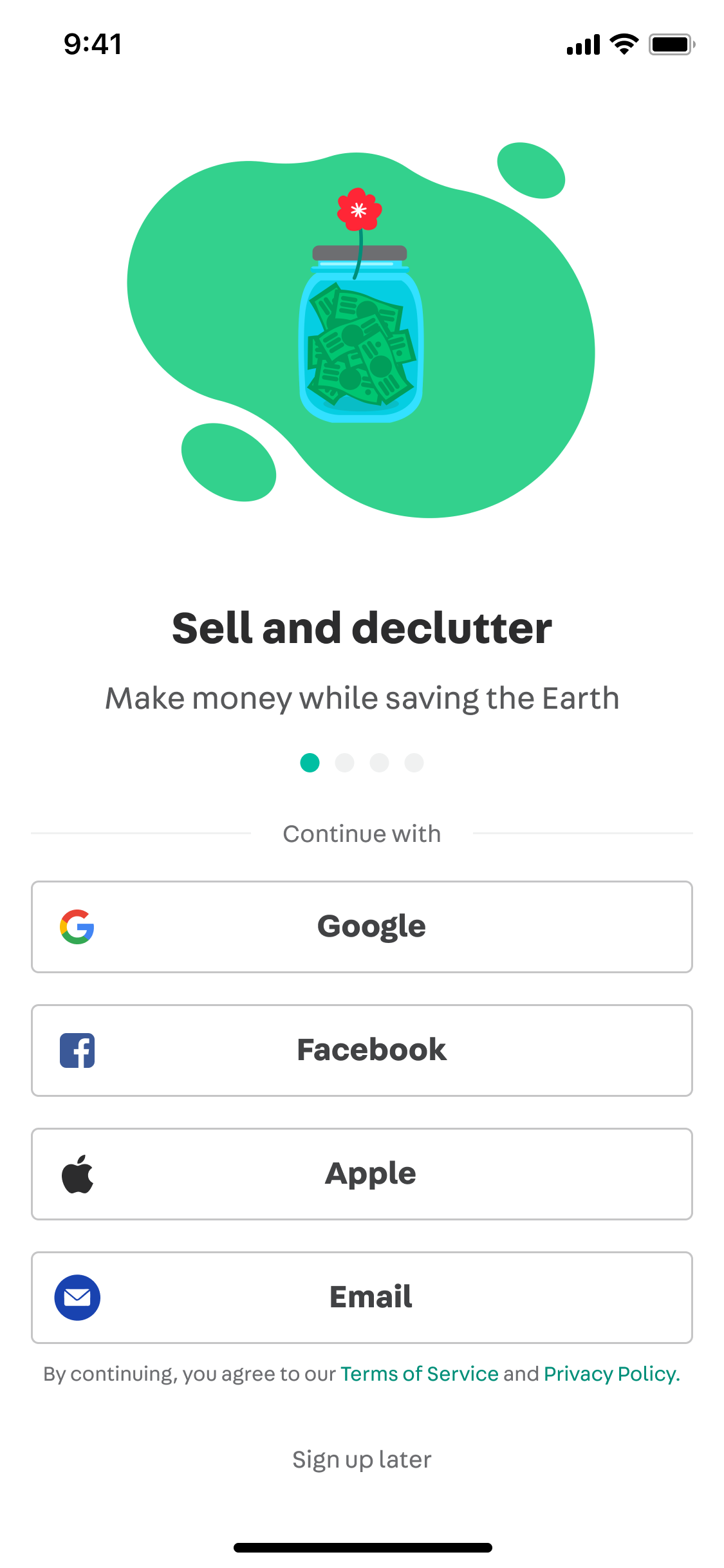 Signing up on Carousell Web
To create a Carousell account on a web browser (Chrome, Safari, Firefox), simply tap on "Register"

You will then have the choice to sign up via Facebook or email address.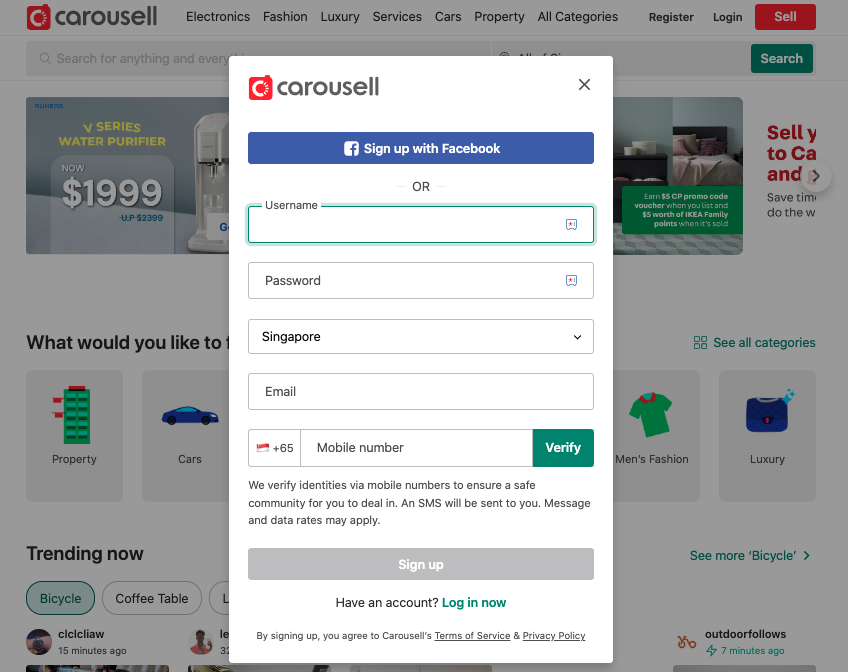 You may sign up for a Carousell account if you are from the following list of countries:
Hong Kong
Indonesia
Malaysia
Philippines
Singapore
Taiwan